The Bee Gees were a worldwide phenomenon in the 1970s and the 1980s. The oldest brother, Barry, and fraternal twins, Robin and Maurice, first began experimenting with music after their family moved to Australia. Within a decade, the band had turned into a superstar.
At the same time, their youngest brother, Andy Gibb, did his own thing and became quite a prominent artist in his own right. 
Sadly, Andy passed away at 30, leaving his three brothers deep in grief. For Barry, that sorrow is still very much present to this day.
So what happened to Andy? Why didn't he join his brothers' group? Here's all you need to know.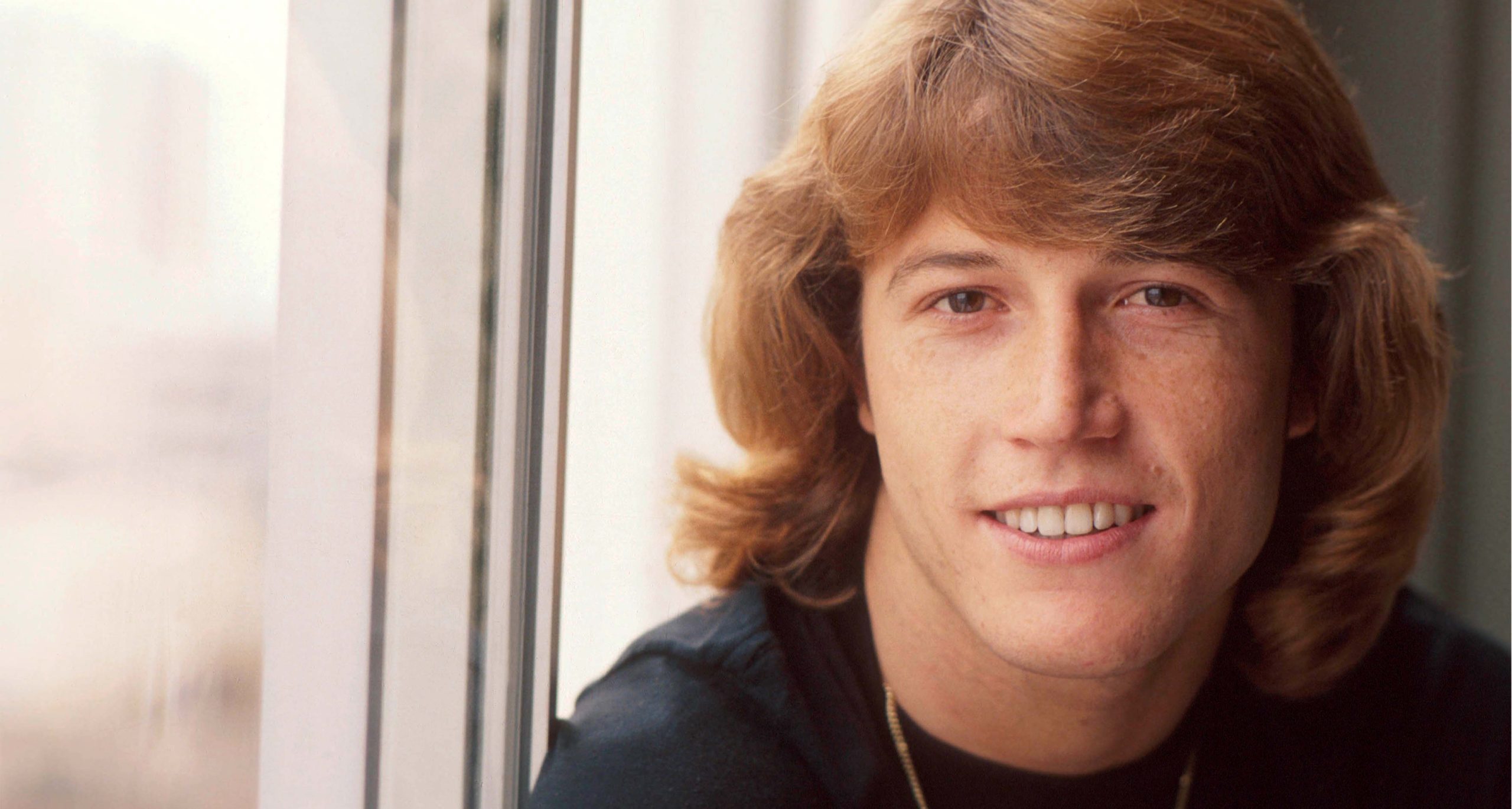 There are many examples of great bands formed by siblings. The Jackson Five – with Michael Jackson and his brothers – The Kinks, The Allman Brothers, Sister Sledge, Gladys Night & The Pips are just a few examples. The group that has probably gotten the most recognition though, at least so far as breaking new ground regarding music genres is concerned, is the Bee Gees.
Bee Gees – the Gibb brothers
English brothers Barry, Maurice, and Robin garnered massive success in the 1970s and the 1980s, bringing their fantastic dance and disco music to concert halls, discotheques, and arenas worldwide.
Yet though the Gibbs family enjoyed great success in music as a whole, they have also been through their fair share of grief.
Things have been particularly tough for Barry, the eldest Bee Gee brother since he's had to witness the passing of all his three siblings. A few years ago, the man himself explained that the only way he can handle it all is through music.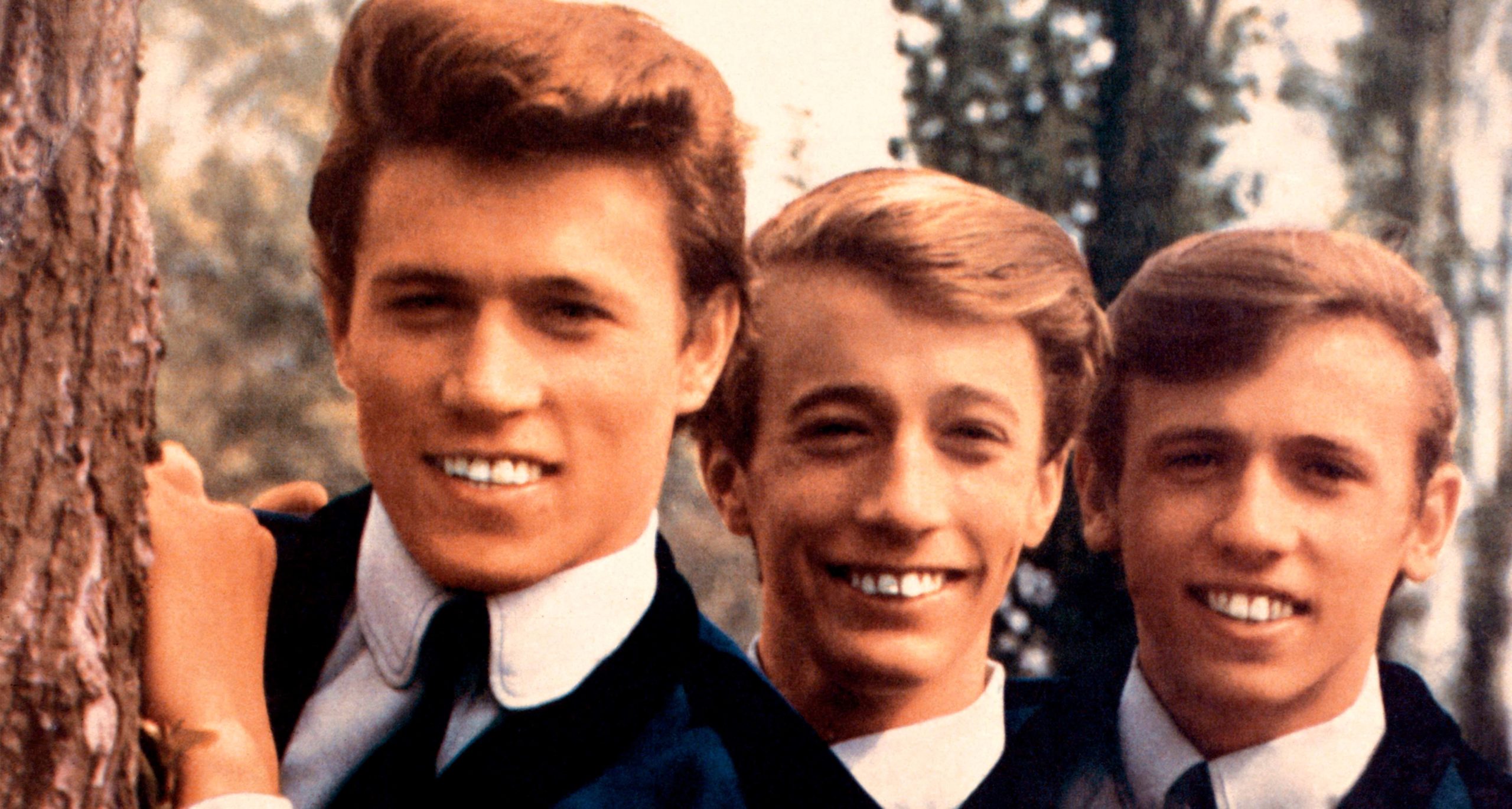 The eldest of the brothers, Barry Gibb was born on September 1, 1946, on the Isle of Man. Three years later, twins Robin and Maurice were born, and the three were destined to turn their talents toward music.
Bee Gees – early life
Their mother, Barbara, was a well-known singer. Their father, Hugh, was a bandleader, drummer, and performer on the island where they were born.
By a very young age, Barry and his younger twin brothers were experimenting with music for fun. Then, in 1955, the family moved to Manchester, England. It was there that their parents began to understand how talented their boys were,
In The Ultimate Bopgraphy of The Bee Gees: Tales of The Brothers Gibb, it's described how their mother, Barbara, one day returned home to find her father-in-law watching TV. She offered to lower the volume on what sounded like the radio in the other room. It transpired that it wasn't a radio at all; it was her 9-year-old son Barry and 6-year-old twins Maurice and Robin singing together.
She knew they had something, and not long after that did Barry receive his first guitar for Christmas.
He started singing and writing songs with his brothers. In 1957, the three of them – alongside two friends – made their debut as The Rattlesnakes at the Manchester Gaumont Theatre.
At this time, Manchester was still struggling in the aftermath of Second World War II, like many other cities in the UK. As a result, the Gibb family decided to leave, and in 1958 the family moved to Redcliffe, Australia.
Why was the group named Bee Gees?
The brothers were now without the two friends who had played alongside them previously. Instead of continuing as The Rattlesnakes, Barry, Maurice, and Robin renamed the band the 'Bee Gees'.
So why Bee Gees? Here's the official explanation from the band's website.
"Though it is widely believed that the Bee Gees first got their name from being the Brothers Gibb, this meaning did not come until a few years after their founding. When the brothers moved to Australia in 1958, they began playing on the radio with friends Bill Goode and Bill Gates. 
The group's name was originally The BG's – contrived from the common initials between Barry Gibb, Bill Goode, and Bill Gates. The name then evolved from The BG's to the Bee Gees, which eventually came to mean the Brothers Gibb!"
The Bee Gees continued making music, and it wasn't long before they could be heard on their friend Bill Gates' radio station. Performances on television shows followed, and not long after that their father Hugh decided to become the band's full-time manager.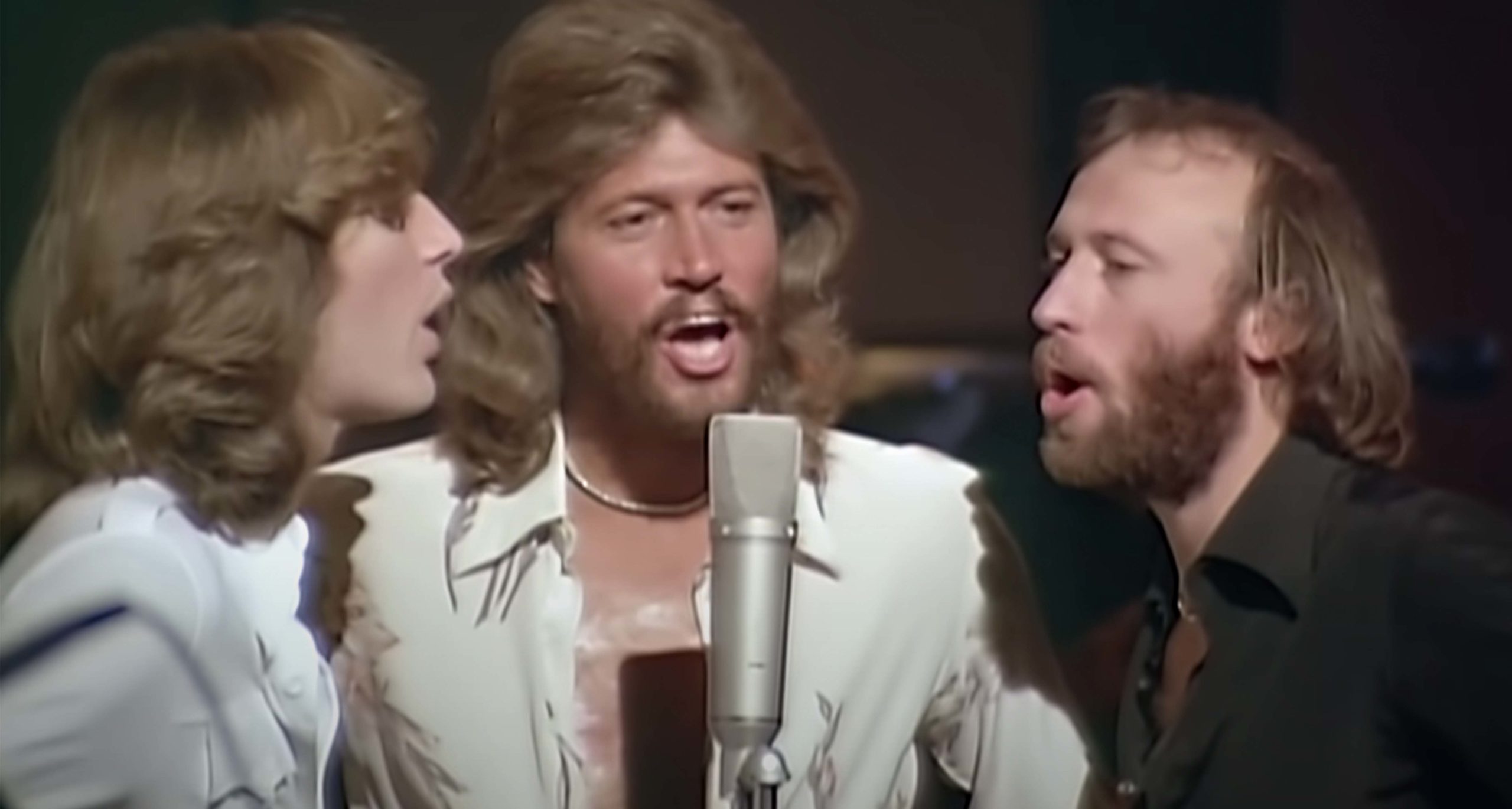 At the same time, their youngest brother, Andy, was growing up. He was born in 1958, shortly before the family moved to Australia.
Andy Gibb – the youngest star brother
As his older brothers became more famous, he also wanted to try his luck in show business. He got a guitar from Barry, and at the age of 13, he decided to quit school. His parents had moved to Ibiza, Spain, in the 1970s, and Andy decided to give music a go there. He began by playing clubs, and it turned out that he, too, was rather good.
In 1963, after being recognized by Australian pop star Col Joye, the Bee Gees released their first official single called The Battle of the Blue and the Grey. It wasn't until 1968 that they landed their first hit with Massachusetts.
At that point, the Bee Gees weren't the up-tempo group we remember today, but more into ballads and a slower kind of music. With fame fading quickly, brothers Barry, Maurice, and Robin had to rethink.
They rebranded the group to make more up-tempo music – and boy, did it work. All three had beautiful voices, but Barry, with his falsetto voice, stood out and lent the group a clean niche.
In 1975, they had their first No.1 with Jive Talkin. One year later, the Bee Gees again topped the charts with You Should Be Dancing.
The Bee Gee's new, hot disco sound was paying off. In 1977, they took things to the next level. The group had several songs appear in the film Saturday Night Fever, starring John Travolta. Hits like Staying Alive, Night Fever, and How Deep Is Your Love went straight to the top of the charts.
Bee Gees – hits, awards, records
The group had split up and gotten back together several times at that point, but as they moved into their prime, they did things differently.
"Everything had to be unanimous. If one of us were unhappy about anything, we wouldn't do it," Barry explained.
They won a Grammy for Best Pop Vocal Performance By A Group in 1977, and two for Album of the Year and Best Pop Vocal Performance By A Duo in 1978.
The Bee Gees would later also be awarded the Grammy Legends Award in 2003. In 2015, they picked up the Lifetime Achievement Award.
To this day, only The Beatles and the Supremes have scored more No. 1 hits than the Bee Gees. In addition, the group has sold more than 200 million records worldwide. As of 1997, the group was inducted into the Rock and Roll Hall of Fame; only Elvis, the Beatles, Michael Jackson, Garth Brooks, and Paul McCartney have sold more.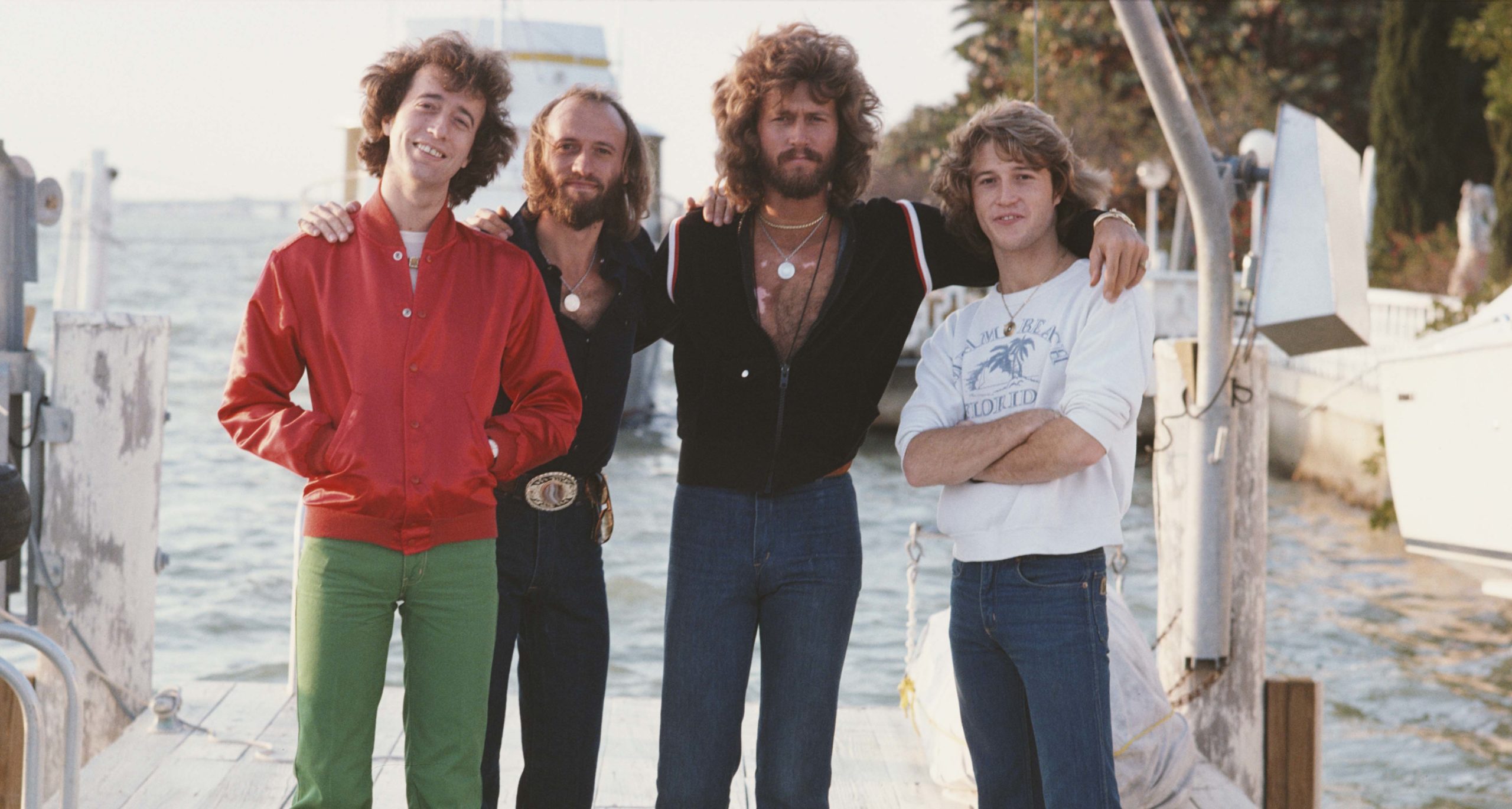 With the arrival of the 1980s, Bee Gee's disco sound appeared to be heading out the door. The group continued making music, both as a group and as separate solo acts, but in 1988, the first of many tragedies occurred.
The tragic passing of Andy Gibb
Their youngest brother, Andy, had enjoyed a successful solo career in his own right. He had eight singles reach the Top 20 of the US Hot 100, with three of them being No. 1.
When he played in Australia, however, Andy wasn't the big attraction he yearned to be.
In fact, before his shows, billboards frequently advertised: "Tonight, Andy Gibb, the youngest brother of…" in small letters and the word "Bee Gees" in big letters.
"I was a Gibb, but out in the bush or the sticks of Australia, you know, you could be anybody," he said in 1985.
"So the 'Bee Gees' was a selling power, but let's be honest, in the long run, it has been nothing but a great advantage. Because I wouldn't, who knows what would have happened, I might be here without their help, but I mean the fact is they did help me, and it was a tremendous start, it was a tremendous success.
"Looking back, almost a little too much too soon, too young, because I peaked and then I died for a while and I am just now starting to try and get my feet back on the ground, but other great advantages are just having wonderful musically gifted brothers who always help me and always advise me on anything."
Andy Gibb – cause of death
As the mid-1980s approached, Andy experienced problems with alcohol, amongst other things. In 1987, he'd declared bankruptcy, reporting an annual income of less than $8,000.
On March 7, 1988, Gibb went into hospital in Oxford, England, complaining of severe chest and abdominal pains. Just three days later – five days after his 30th birthday – he passed away, aged just 30.
The cause of death was found to be an inflammation of the heart, officially resulting from a viral infection.
Even though the passing of Andy was a shock to many, his ex-wife, Kim Reeder didn't quite feel the same.
"I always knew that one day I'd get a call with news like this," she said. "It was only a matter of time."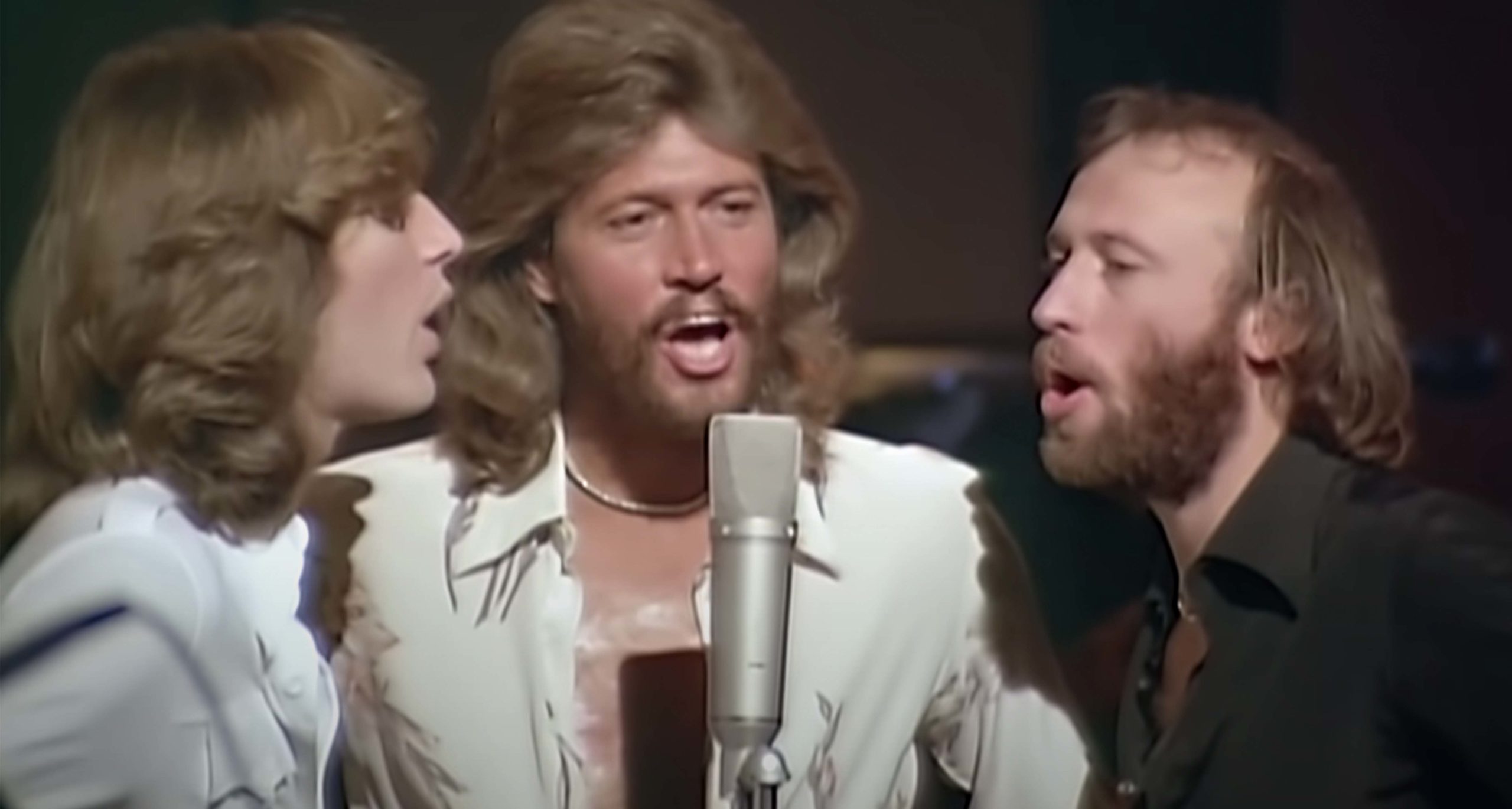 "It was the saddest moment of my life," Barry Gibb recalled, as quoted by Rolling Stone Magazine, adding that he felt guilty for pushing Andy toward a career in showbiz.
"He would have been better off finding something else; He was a sweet person. We lost him too young."
The Bee Gees continued to make music, releasing several albums throughout the 1990s. In 2001, their last album with new material, This Is Where I Came In, dropped, reaching the top 10 in the UK charts. The Bee Gees remains a legendary name, and money hasn't been a problem for Barry Gibb.
In fact, Celebrity Net Worth estimates him to have a net worth of $140 million.
Maurice and Robin passed away
In 2003, tragedy again shook the Gibb family. Maurice passed away at a Miami hospital after collapsing at his home in Florida, and Barry and Robin decided to retire the Bee Gees name shortly afterward.
Then, in 2012, Robin passed away, leaving Barry as the only surviving Gibb brother.
In an emotional interview with the Australian show Sunday Night the same year, Barry opened up about the tragic loss of his brothers.
He explained that he regretted not being on good terms with each of his brothers when they passed.
"My greatest regret is that every brother I've lost was in a moment when we weren't getting on, so I have to live with that, and I'll spend the rest of my life reflecting on that," Barry said.
"I'm the last man standing. I'll never be able to understand that as I'm the eldest."
"The three of us became one person"
Later in the interview, Barry broke down in tears, saying he had never done that before when speaking about his brothers.
"Nobody ever really knows what the three of us felt about each other," he said. "Only the three of us knew."
He continued: "It was such a unifying thing. The three of us became one person. We all had the same dream. That's what I miss more than anything else."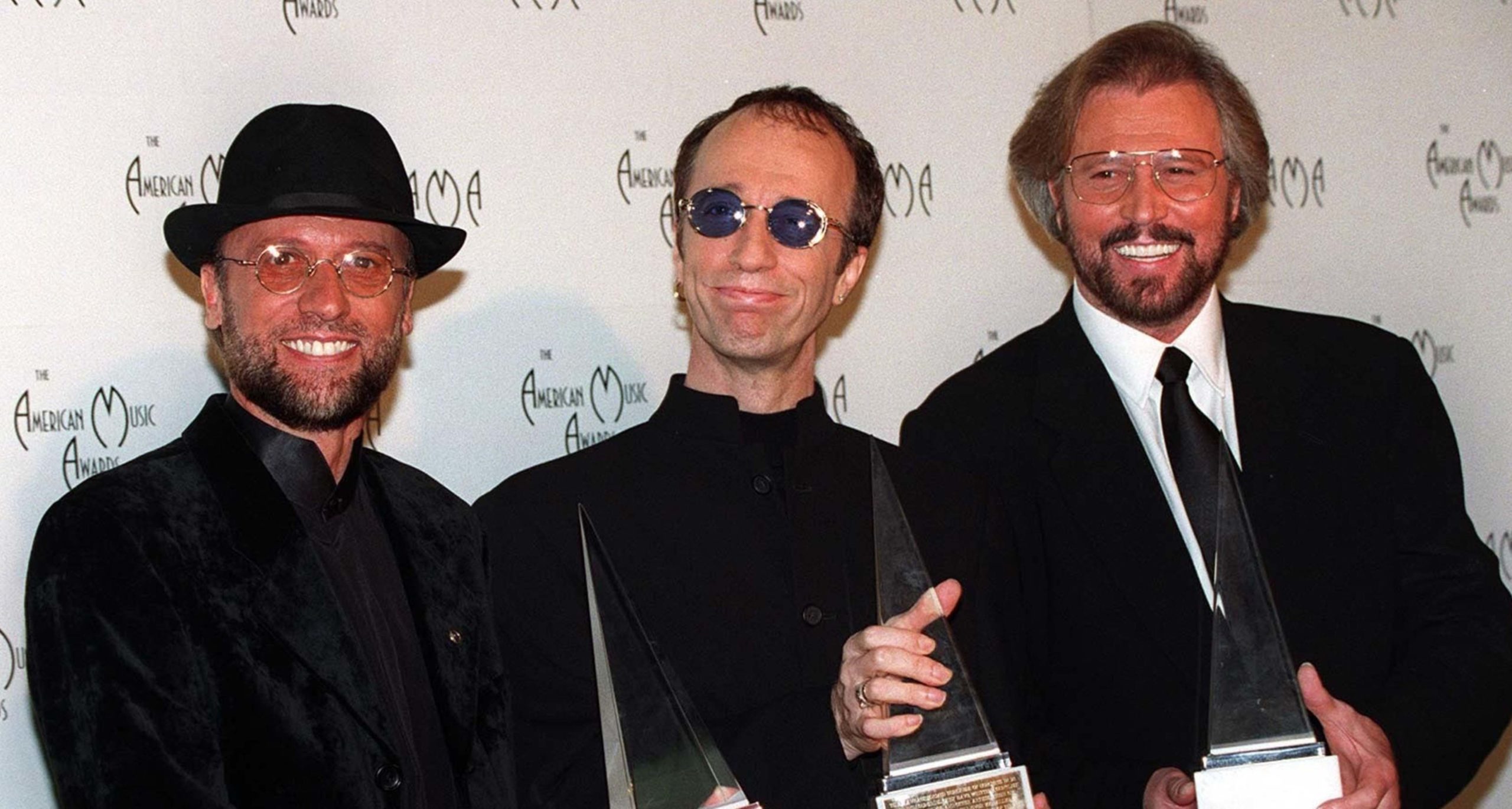 We send our deepest condolences to Barry and the rest of the Gibb family for the losses of Andy, Maurice, and Robin.
The best way to honor their memory is to share their remarkable success story and thank them for what they have brought people through their incredible music.
Please, share this story to honor Andy Gibb, Maurice Gibb, and Robin Gibb. Thank you for everything.