Melania Trump was seen for the first time in nearly two weeks as she accompanied her husband, Donald Trump, to the annual Easter lunch at Mar-a-Lago on Sunday.
In the days leading up to the weekend, speculation had raged concerning Donald Trump's indictment and arrest, with the former First Lady not being seen in public nor making any statement. 
On Tuesday morning, Melania's office spoke for the first time following Donald's arrest. The statement came two days after Melania herself had made her first post on social media since the indictment.
Currently, reports about how good – or bad – the relationship between Donald and Melania is differed.
Though Melania was said to have been very angry with her husband, sources close to her suggest that Donald sat down with his wife and begged her to stay by his side. 
The investigation against Donald Trump concerns the alleged "hush money" payment of $130,000 handed to adult film star Stormy Daniels in 2016.
The indictment – confirmed by the Manhattan District Attorney Alvin Bragg's office – made Trump the first former president to be charged with a crime in US history. Trump faces 34 felony counts for falsification of business records.
Donald Trump's indictment and arrest
He pleaded not guilty to falsifying business records to hide damaging information before the 2016 presidential election (in other words, to paying Stormy Daniels money for her not to reveal an affair between the two of them).
In May 2018, he confirmed a non-disclosure agreement that his attorney, Michael Cohen, had made with Daniels existed. However, the then-president claimed no campaign money was involved in the deal.
After appearing in the courtroom in New York City, Trump immediately flew back to Florida, where he later that same night held a speech in front of supporters, including several Republican politicians.
"I never thought anything like this could happen in America, never thought it could happen. The only crime that I have committed is to fearlessly defend our nation from those who seek to destroy it," Trump said. "It's an insult to our country."
As reported by CNN, prosecutors announced last Tuesday that they expect to produce the scale of what they have discovered over the next 65 days. Trump's team of lawyers has until August 9 to file motions, and the prosecution will respond by September 19.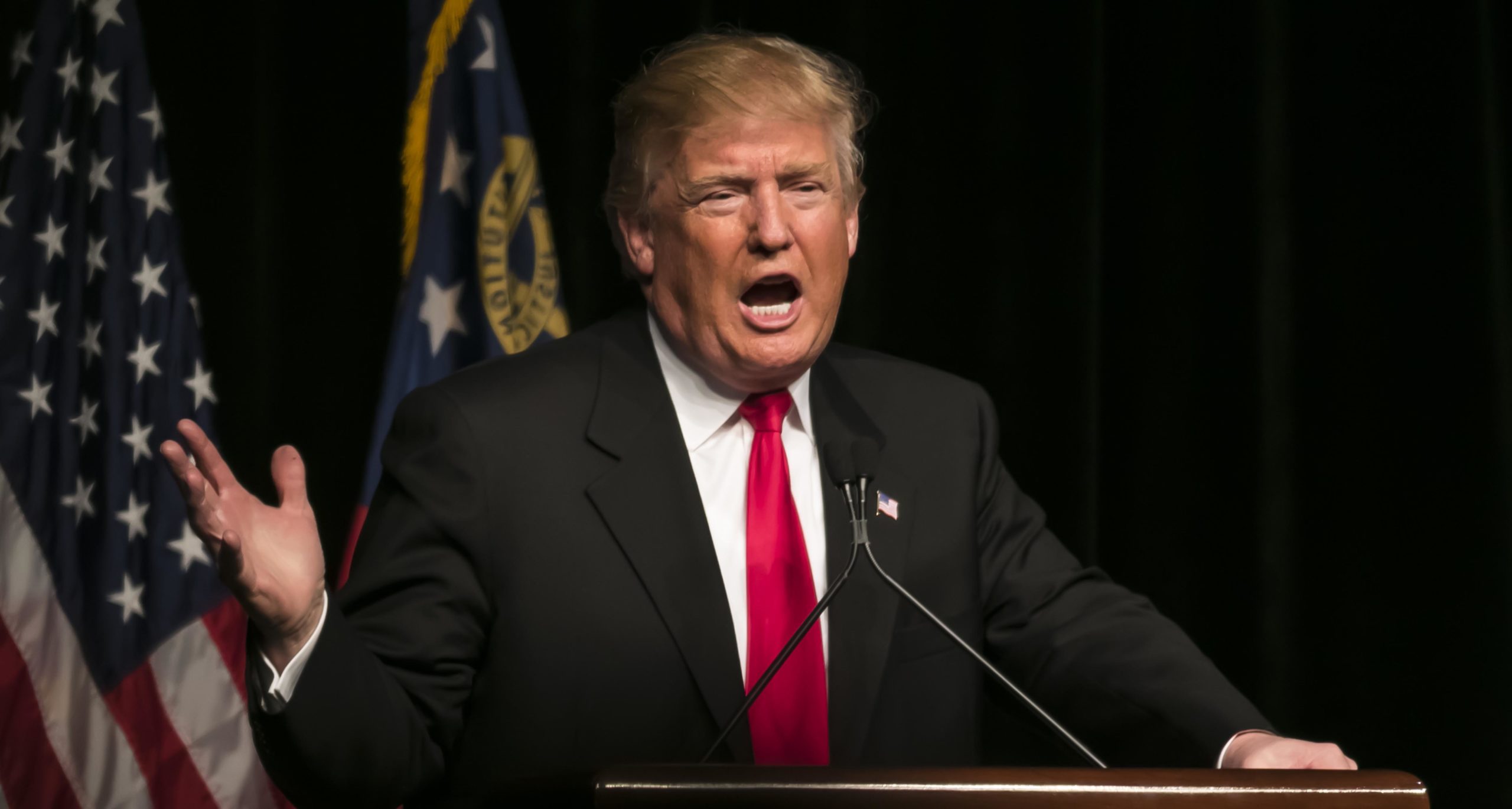 A source "who has been briefed on the procedures for the arraignment of the former president" told Yahoo that Trump was not put in handcuffs, placed in a jail cell, or forced to have a mugshot taken.
Donald Trump claims police officers had tears "pouring down their eyes" at the courtroom
The Secret Service and New York Court officials had concluded, together with Manhattan District Attorney Alvin Bragg's office, that there was no reason to do so. The main reason for handcuffing a defendant is that they may pose a risk or threat. However, Trump was not judged to be either, primarily as Secret Service agents usually protect him.
As per a letter to Judge Juan Merchan, Trump's team argued that requests for cameras in the courtroom should be denied "because it will create a circus-like atmosphere at the arraignment, raise unique security concerns, and is inconsistent with President Trump's presumption of innocence."
The next hearing in the Trump case is set for December 4.
What really played out in the courtroom is not known. However, Trump decided to share his view of the situation in an interview with Tucker Carlson last Wednesday.
On Tucker Carlson Tonight, Trump described the process of what happened at the criminal court. He claimed that officials, including police officers, had tears "pouring down their eyes."
"They were incredible," the former president said of the staff. "When I went to the courthouse, which is also a prison in a sense, they signed me in, and I'll tell you, people were crying."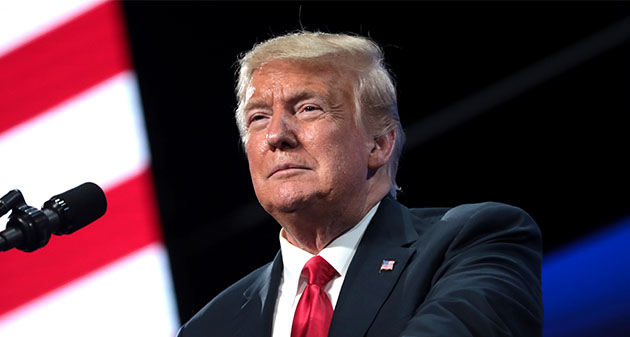 "People that work there. Professionally work, there have no problems putting in murderers, and they see everybody," he continued. "It's a tough, tough place, and they were crying. They were actually crying. They said, 'I'm sorry.'"
Melania Trump is seen for the first time in public at Easter lunch
Moreover, Trump maintained that he is innocent and that there isn't a case against him. Yet while the former president continues to feature in the spotlight, his wife, Melania Trump, has maintained a low profile.
During Easter, Melania broke her silence for the first time since her husband's arrest, posting on her social media channels.
"Happy Easter!" Melania wrote on Twitter, along with a picture of a rose.
Following Donald's arrest, Melania was seen for the first time as she joined her husband for Easter lunch at Mar-a-Lago. Pictures from the event saw the former First Lady and husband greeted with a standing ovation as they entered the ballroom at the private club in Palm Beach, Florida.
An insider told PageSix they were joined by Tiffany Trump and her husband, Michael Boulos, and Melania's parents to celebrate Easter.
Another source told the paper that the relationship between Donald and Melania is not as frosty as people think, despite her recent public absence.
"The Donald family and Melania are closer than ever. She's happy at his new emphasis on family, and family life. She has asked him to be there for Barron, and he has been, and she in turn has told him she'll support him," the source told PageSix.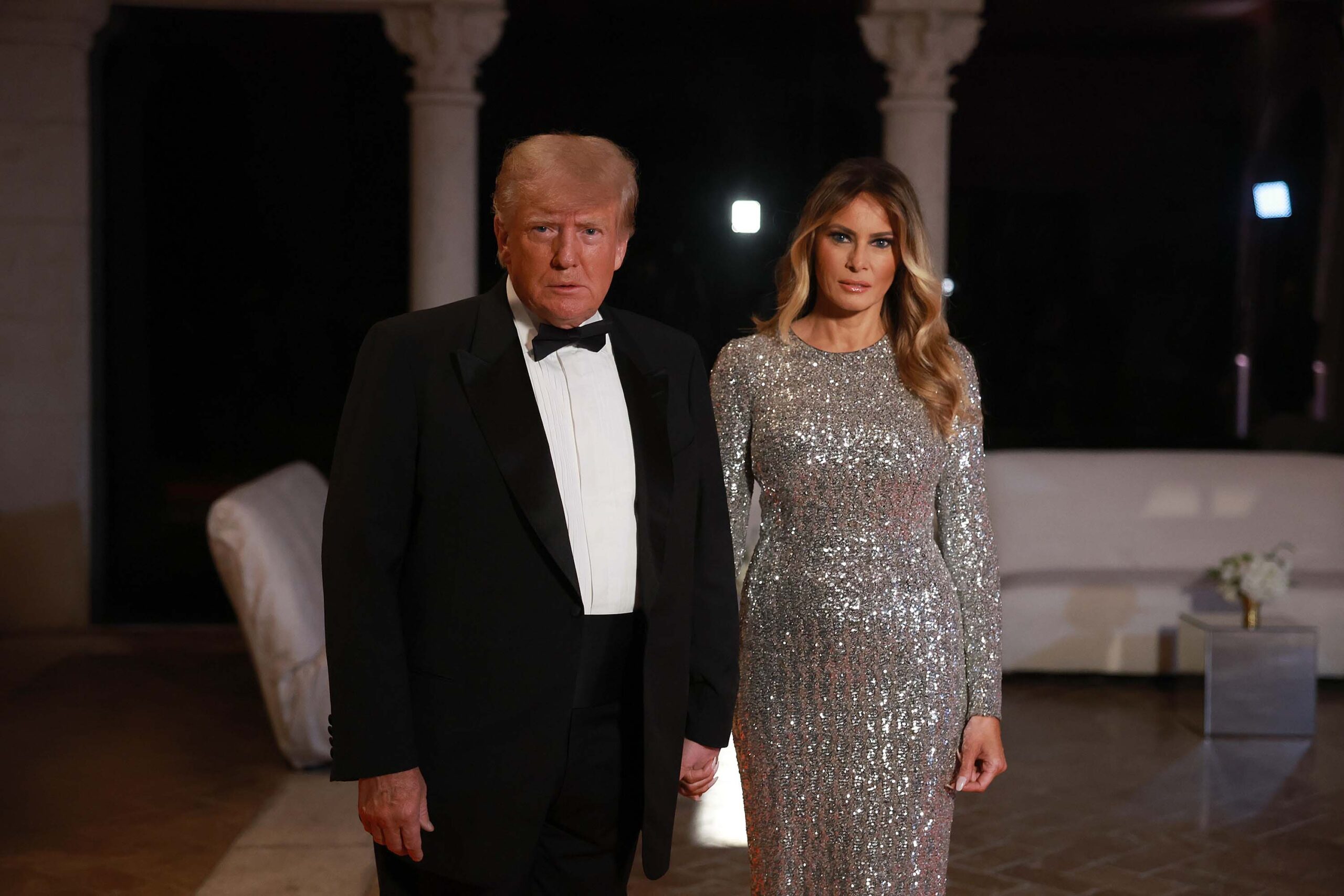 "[Appearing] publicly during this [time] is critical … with regular appearances. The fact that Ivanka [Trump] and Jared [Kushner] have stepped away makes it all the more attractive for her to step up to the plate."
"I need you": Donald pleads with Melania Trump
After Donald's returned to Florida following his not-guilty plea in New York, he held a speech at his Mar-a-Lago residence. Melania was nowhere to be seen and, perhaps tellingly, Donald didn't mention her in his speech.
Melania chose not to attend the indictment charges hearing in New York either. But according to a PageSix source, Trump begged his wife to return to his side as he tried to rally support from his voters moving forward.
"He told her, 'I really need you for this because we are going to be campaigning,'" the source said.
"They had a major talk over the weekend, and she has … agreed to be on board."
So why has Melania done her utmost to remain outside of the spotlight? According to Lauren Wright, a political scientist at Princeton University, it was a deliberate choice.
"Throughout Trump's presidency, when the Stormy Daniels issue came up, Melania would assert her independence in one way or another, either avoiding the topic or, most famously, contradicting those who claimed to know her feelings about the alleged extramarital dalliance," she told the Daily Mail.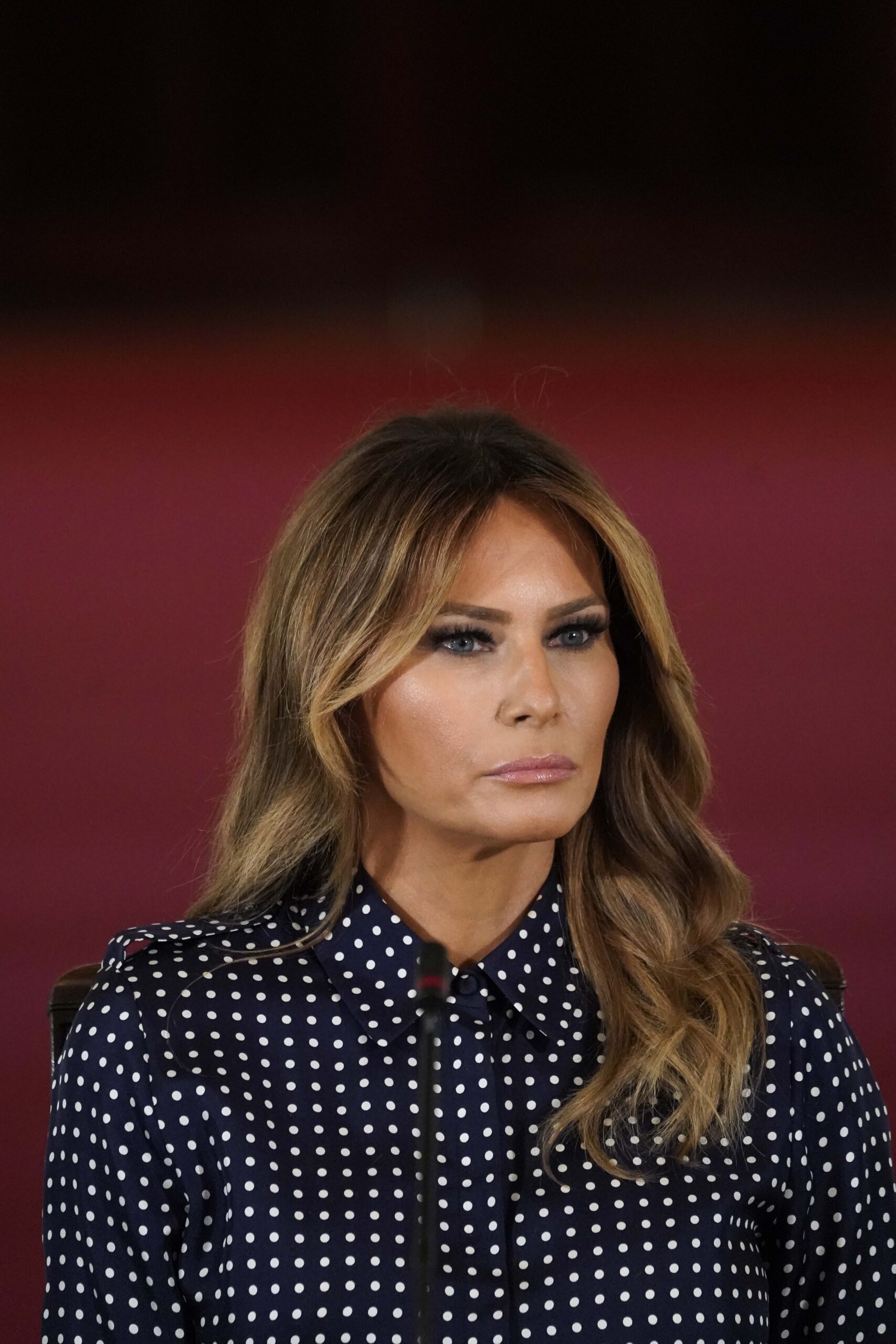 Yet all might not be as calm and settled as it seems, despite Melania being seen in public with her husband again.
According to former White House aide Stephanie Grisham, Melania will likely not support her husband in the courtroom moving forward.
"She's not lending him a whole lot of moral support"
Melania's former Chief of Staff told Inside Edition that Melania doesn't have any sympathy for Donald, as she's furious about what he did.
"I would be very, very surprised. I would be very surprised to see her in court," Grisham said.
"Because it has to do with Stormy Daniels. It's just not in her to stand by her man for something like that."
"She's not lending him a whole lot of moral support, and I'm sure she's still thinking: 'You got yourself into this mess. I'm certainly not going to walk beside you and support you as you try to get out of it,'" she added.
Moreover, Stephanie said Melania was disgusted with Donald when she first learned about his alleged affair with Daniels.
"She always said to me, 'This is his problem,'" Grisham recalled.
However, there are differing opinions on the matter. For the holiday meal at Easter, a source told PageSix that Melania didn't want anyone accompanying her and her husband.
"She wanted just to be alone with him; that was her request The fact it was the two of them alone was a big statement. This was a statement [saying], 'We are together, I stand by my husband,'" the source told PageSix.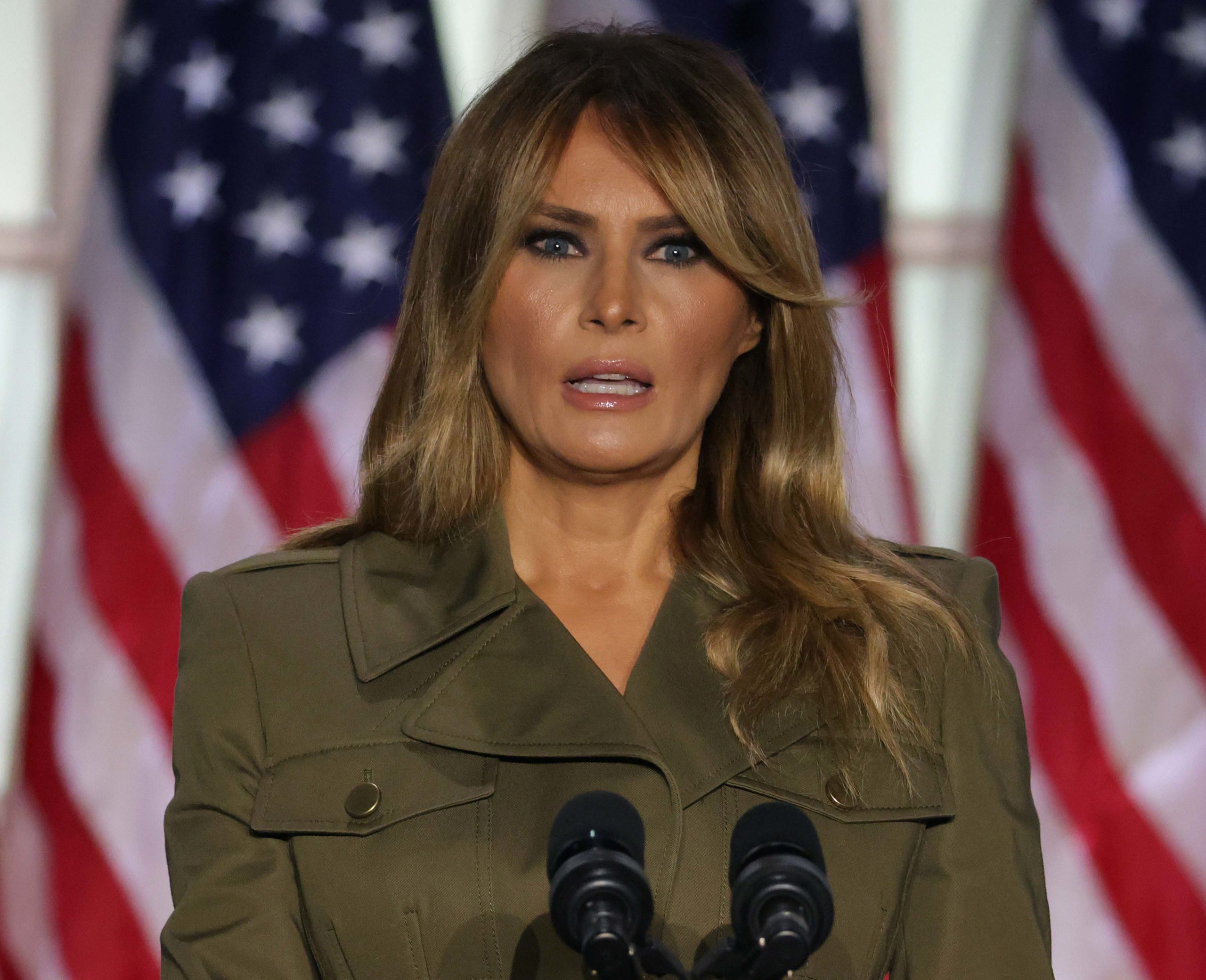 "It was two of them and they had roped off the table. I think she wanted to show support, but didn't want to have to talk about any of this s–t."
Not interested in becoming First Lady again
When Trump announced his Presidential bid for 2024, sources close to Melania argued that she was not interested in returning to the White House for a potential second term.
According to CNN, Melania told several friends that she doesn't intend to become First Lady again. She's done with living in the White House and instead wants a more private life.
"Being the first lady again is not what she wants," one person close to the Trump family told CNN back in September of last year.
"For her, it was a chapter — and it's over, and that's that."
Furthermore, Melania doesn't believe that political work for the Republican Party is her job, but rather her husband's.
"You're not going to see her at rallies or campaign events, even if he 'officially' says he's running again," another person said.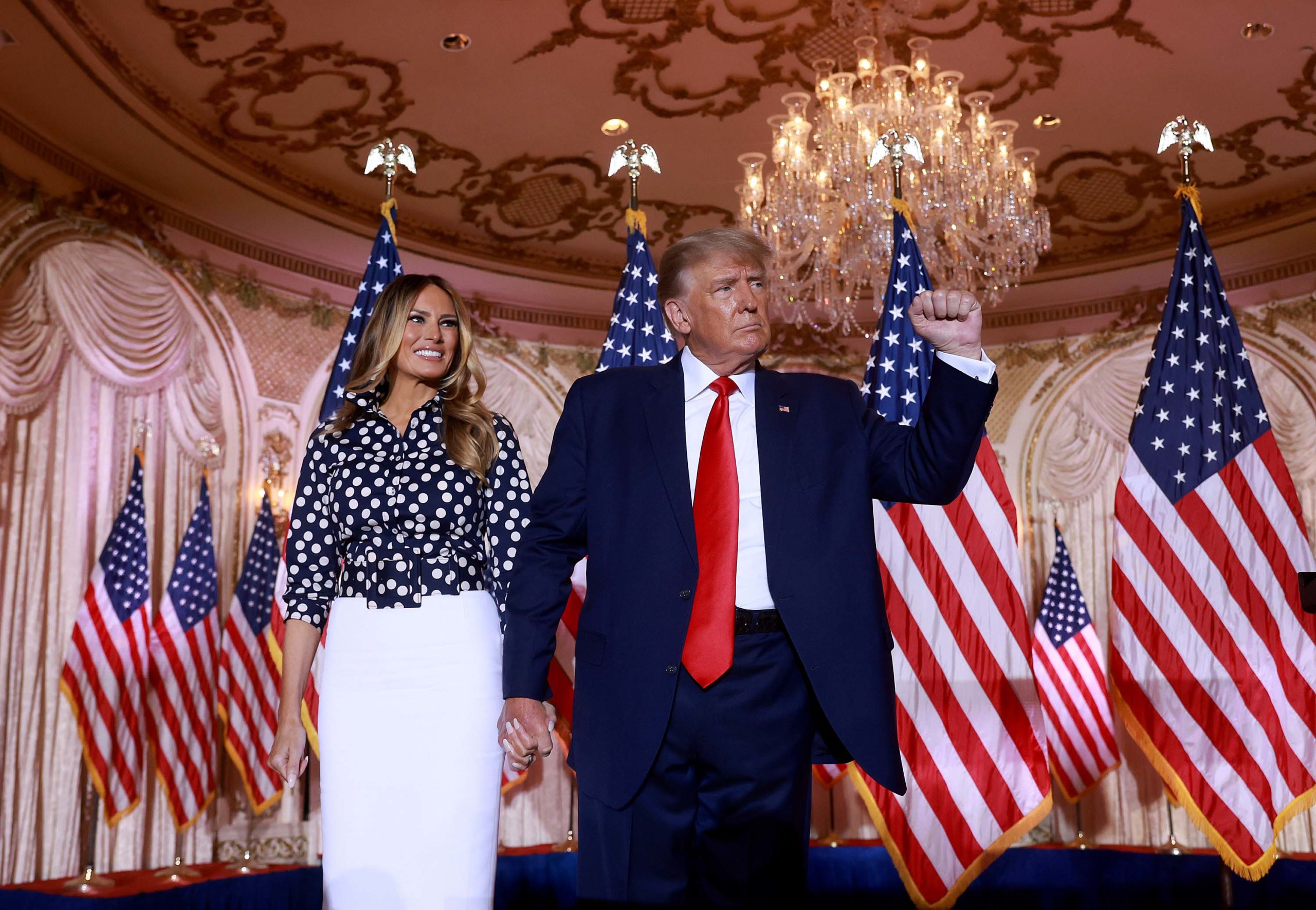 "Instead it's going to be Lara (Eric Trump's wife) or Kimberly Guilfoyle (Donald Trump Jr's girlfriend). They have that same urge Trump has to run again; Melania absolutely does not."
Melania Trump puts ut new statement – fires back at "assumptions"
There's been a lot said regarding Melania Trump's absence – and her plans for the future – in recent weeks. As mentioned, she briefly returned to social media to wish her followers a happy Easter. But on Tuesday, the former First Lady put out a public statement.
In it, she fired back at "assumptions" made over her absence from her husband's appearance in court and post-arraignment speech.
"News organizations have made assumptions about the former First Lady's stance on subjects that are personal, professional, and political over the past few weeks. In these articles, unnamed sources are cited to bolster the author's claims," the statement from Melania Trump's office read.
"We ask readers to exercise caution and good judgment when determining whether or not stories concerning the former First Lady are accurate, particularly when they fail to cite Mrs. Trump as a source of information."
Please, share this article on Facebook with friends and family, and give us your opinion on Donald and Melania Trump's situation!