Whether Prince Harry and Meghan Markle will attend the coronation of King Charles and Camilla in May is yet to be determined.
There has been a number of conflicting reports as to whether or not the royal couple will be there – some even argued that they hadn't been invited in the first place. Harry has confirmed that he has indeed received an invitation, but there's still no word as to whether or not he has any intention of accepting.
Of course, the likelihood is that Harry will be there for his father's big day. His relationship with his family members is far from at its best given the claims he made in his memoir, Spare, earlier this year but, according to royal expert Kinsey Schofield, not only will Harry and Meghan attend the coronation, but they might also give royal fans a surprise.
Ever since Queen Elizabeth's death, speculation surrounding what Charles' coronation might look like has been rampant. Buckingham Palace recently revealed details of the first royal coronation in over 70 years – and it looks set to be a big one.
King Charles and Camilla's coronation
On May 6, there will first be a "Coronation Big Lunch" and a "Coronation Concert" the day after.
Moreover, Brits will get an extra bank holiday on Monday and are invited to join "The Big Help Out," which entails volunteering in their communities.
"Across the Coronation Weekend, there will be further opportunities for people to come together in celebration of the historic occasion. On Sunday, May 7, 2023, a special Coronation Concert will be staged and broadcast live at Windsor Castle by the BBC and BBC Studios, with several thousand pairs of tickets to be made available via public ballot," Buckingham Palace wrote in a statement.
"The Coronation Big Lunch, at which neighbors and communities are invited to share food and fun together, will take place across the country on the same date."
The coronation will occur at Westminster Abbey and will be conducted by the Archbishop of Canterbury, Justin Welby.
It will be "a solemn religious service, as well as an occasion for celebration and pageantry." As the Palace describes, it will "reflect the Monarch's role today and look towards the future, while being rooted in longstanding traditions and pageantry."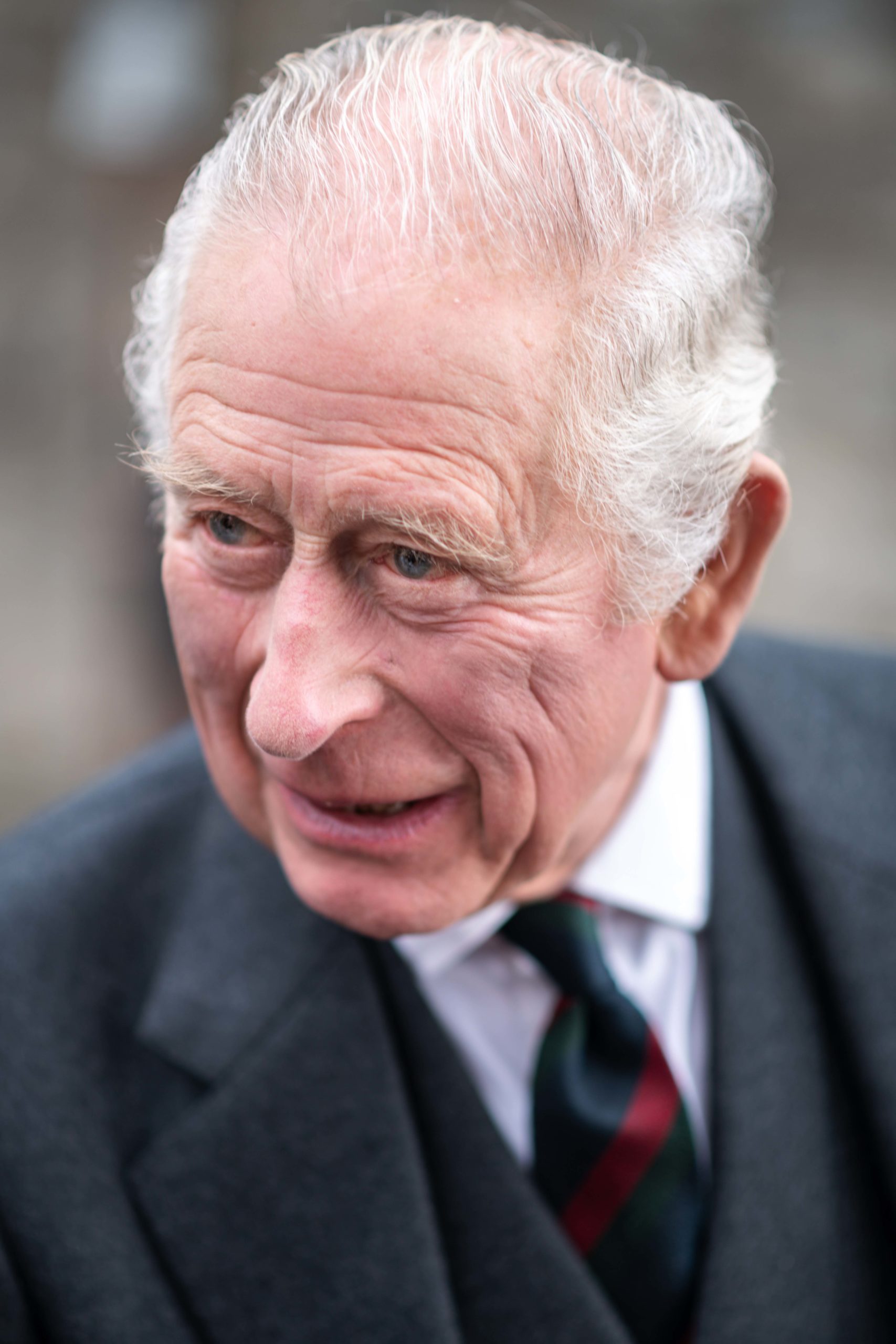 As reported by CNN, the above line has been interpreted differently by experts. Some argue it's a hint that Charles' coronation will be much changed from the one Queen Elizabeth had. That includes a shorter ceremony than the one for Her Majesty, which lasted for about three hours.
So what will Charles and Camilla do on the big day, May 6?
May 6 coronation – events, date, times
First, they will arrive at Westminster from Buckingham Palace, a journey known as "The King's procession."
Royals and other prominent guests will be waiting at Westminster – the subsequent ceremony consists of several parts.
First comes the Recognition, where King Charles – standing beside the Coronation Chair – will be presented to the people gathered at the Abbey by the Archbishop of Canterbury.
"God Save The King" will be shouted – and trumpet sounds will fill the historical church.
Then it will be time for Charles to take the oath. There isn't one strict format or wording to the oath; it has varied over the centuries. Queen Elizabeth II, for example, swore to rule according to law, exercise justice with mercy, and maintain the Church of England. It's been assumed, however, that Charles's oath will be similar to his mother's.
Next, the ceremony moves on with the Anointing. At that point, the king's ceremonial robe will be removed, and he will take his place in the Coronation Chair. A golden cloth is held over the chair to conceal Charles from the guests and television cameras in the Abbey.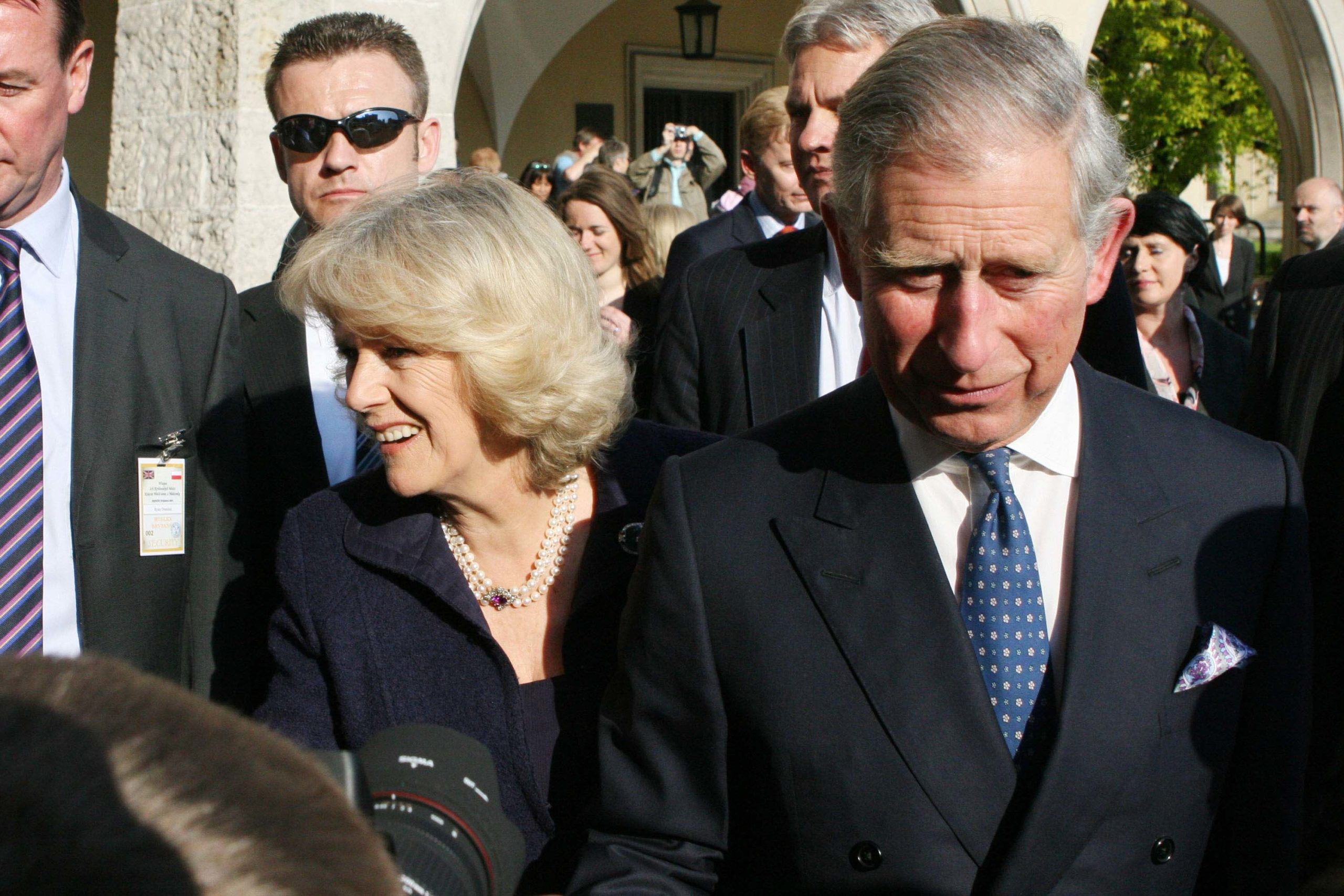 Then, the Archbishop of Canterbury anoints the king's head, breast, and hands with holy oil. The recipe for the oil is still a secret, but according to the BBC, it contains ambergris, orange flowers, roses, jasmine, and cinnamon.
King Charles and Camilla are to be anointed and crowned
Once the King has been anointed, he will be presented with several items, including the Royal Orb – which represents moral and religious authority – the Sceptre – representing power – and the Sovereign's Sceptre, which is a symbol of justice and mercy.
Lastly, Charles will be presented with St Edward's Crown, which the Archbishop will place on his head. King Charles will then stand up, leave the Coronation Chair, and move to his throne. Peers then kneel before him to pay homage.
The ceremony will then continue, with Camilla being anointed and crowned. She will be the first queen consort crowned in nearly 90 years.
In February, Buckingham Palace announced that Camilla would be crowned with Queen Mary's Crown on May 6. It is set with 2,200 diamonds and was worn by Queen Mary for the coronation alongside her husband, King George V, in 1911.
The crown will be altered for the coronation. However, Queen Mary's Crown will honor the late Queen Elizabeth, as the headpiece will be replaced with diamonds Cullinan III, IV, and V. They were a part of the late monarch's personal jewelry collection. She often wore them as brooches, as reported by People.
In the past, a new crown was commissioned anytime a Queen Consort was to be crowned – this will be the first time in recent history an existing crown will be used as the Palace has stated it is "in the interests of sustainability and efficiency."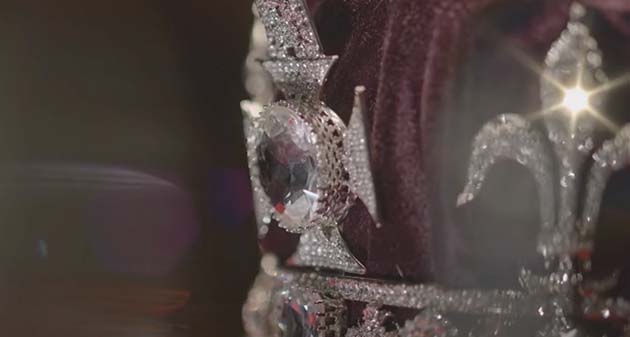 Previously, it was suggested that Camilla might wear the Koh-i Nûr diamond, one of the largest cut diamonds in the world, in her crown. The Queen mother's crown for her 1937 coronation featured a diamond.
Controversial diamonds
The diamond came into British possession in 1849 when the East India Company took it from a 10-year-old boy named Maharaja Duleep Singh, a ruler of the Sikh Empire. It was surrendered to Queen Victoria as a part of their peace treaty. However, historians have suggested that the diamond is only a symbol of conquest, and India, Pakistan, and Afghanistan have claimed ownership of it.
"The coronation of Camilla and the use of the crown jewel Koh-i-Nûr brings back painful memories of the colonial past," a source from the Bharatiya Janata Party in India told The Telegraph last year.
"Most Indians have very little memory of the oppressive past. Five to six generations of Indians suffered under multiple foreign rules for over five centuries. The coronation of the new Queen Camilla and the use of the Koh-i-Nûr do transport a few Indians back to the days of the British Empire in India," the source added.
Together, King Charles and Queen Consort Camilla will return to Buckingham Palace in a ceremonial procession known as "The Coronation Procession."
Other members of the Royal Family will join in the procession, though many yet wonder if Harry and Meghan will be there to celebrate Charles and Camilla's big day.
Two weeks ago, Harry finally broke the silence about the coronation, confirming that the couple had indeed been invited.
"I can confirm The Duke has recently received email correspondence from His Majesty's office regarding the coronation," a spokesperson for the couple told The Sunday Times.
"An immediate decision on whether The Duke and Duchess will attend will not be disclosed by us at this time."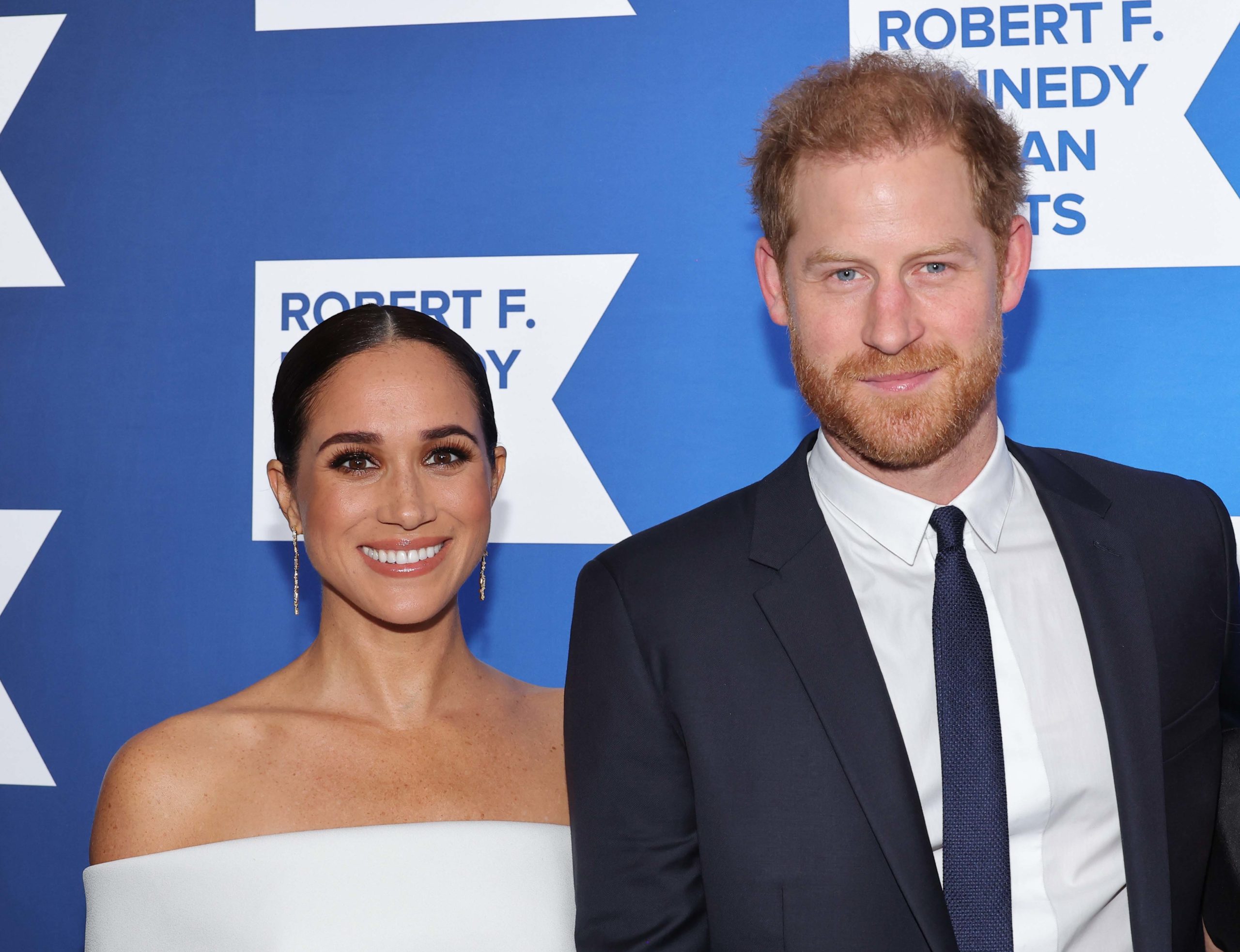 Millions of loyal fans will follow the coronation, but the date is undoubtedly even more special for Harry and Meghan.
Lilbibet and Archie "very welcome" to the coronation
Archie's birthday is on May 6, and it's believed that both he and sister Lilibet are also invited to join the celebrations of their grandfather, King Charles.
"We do know King Charles III has kept the invitation to the Coronation open," royal expert Gareth Russell told US Weekly.
"And he's made it really clear that not just the Duke of Duchess of Sussex but also Lilibet and Archie are very welcome in London in May for his coronation."
Neither Harry nor Meghan has indicated whether or not they will attend the coronation or not. In fact, the pair are said to be still deliberating over what their answer will be. According to royal expert Kinsey Schofield, the couple might end up taking becoming the main attraction on the big day – all down to their son, Archie.
"I really think if we see anything around the Coronation, that would be a photo of Archie," Schofield told Express.
"We haven't seen very much of Archie, so that would be big news if we actually got to see him around the coronation, which is on his birthday."
Harry and Meghan have been very restrictive where sharing details of their children is concerned. The couple's Netflix show, released in December, gave royal fans a glimpse of their children's lives for the first time, and in his book, Harry shed new light on Archie and Lilibet's early days, including how he and Meghan ate and danced when she was in labor.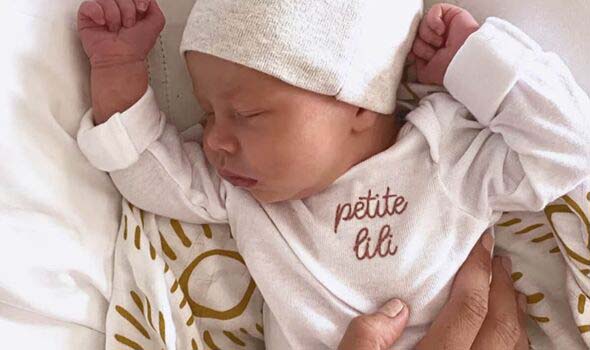 While Harry and Meghan's – and maybe their children's – presence at the coronation will be discussed and reported on with great interest, the Duke and Duchess are likely to try and keep themselves in the background. That's at least what Robert Hardman, author of Queen of Our Times: The Life of Elizabeth II, thinks.
Harry and Meghan to put "family issues aside"
Speaking with PageSix, Hardman says Harry and Meghan will be "respectful."
"This is not our show, it's his show, we are here because that's the sort of respect for a beautiful thing to do," he said. "Private family issues aside … that's for another day."
Moreover, Hardman stated that a coronation is a family and state event, and one would "expect" all family members to attend such an event.
"Don't forget, we kind of went through this last year with the Queen's (Platinum) Jubilee," he continued, adding that Harry and Meghan were "quite low-key" during that celebration.
"They didn't seek to upstage the main event, they didn't give any interviews, they didn't have a Netflix crew following them up the aisle [at St. Paul's Cathedral]. I think if they're sensible, that's how they'll play it this time."
Please, share this article with friends and family on Facebook if you also enjoy reading about the royals!