John Phillips, Denny Doherty, Cass Elliot, and Michelle Phillips were the members of the legendary group The Mamas & the Papas which represented a "defining force in the music scene of the counterculture of the 1960s."
During their three years as a folk rock vocal group, they achieved the unthinkable. Selling millions of copies and having huge hits such as California Dreamin', Monday Monday, Snowqueen of Texas, and Dream A Little Dream of Me, the group changed the world of music forever and was inducted into the Rock and Roll Hall of Fame in 1998.
One of the singers, Cass Elliot, better known as Mama Cass, somehow stood out from the rest of the members.
Her voice was dubbed angelic and she possessed out-of-this-world singing skills. Sadly, she passed away very young, at the age of 32, and according to initial reports, the reason was that she choked on a sandwich.
Mama Cass was born Ellen Cohen on September 11, 1941, in Baltimore, Maryland, and at the age of 4, she could speak four languages. She was always very special. Bright and quite intelligent, and always a big girl. According to the book Dream a Little Dream of Me: The Life of 'Mama' Cass Elliot, she was confirmed saying, "I've always been different. I've been fat since I was seven. Being fat sets you apart, but luckily I was bright with it; I had an IQ of 165. I got into the habit of being independent and the habit became a design for living."
At the age of 17, Mama Cass moved to New York and changed her name to Cass Elliot.
She dreamed of pursuing a career in the entertainment industry and toured with the musical The Music Man for a short period.
In 1962, she auditioned for the Broadway production I Can Get it for You Wholesale, but she didn't get the role. Instead, then young Barbara Streisand did. Mama Cass then moved to Washington to study at the American University.
Once in Washington, Mama Cass became part of her first band, the trio called The Triumvirate, together with Tim Rose and John Brown. The band played popular and country music before they turned to folk which was gaining popularity at the time. In 1963, James Hendricks replaced John Brown and the band changed its name to The Big Three. Soon after, Mama Cass and John became a couple and tied the knot but divorced in 1968.
It was in 1965 that the iconic group with even more iconic songs that topped the charts was born, The Mamas & the Papas.
Their first-ever single, which remains a huge hit even today, California Dreamin' was released and fans went crazy over the music piece which was inducted into the Grammy Hall of Fame in 2001.
The group shared the story behind the song with Michelle Phillips recalling, "We were staying at the Albert Hotel, near Washington Square. It was a fleabag. I had never seen snow before, I had never been to the East Coast. I was miserable." The couple went for a walk and entered St. Patrick's Cathedral. That night, John woke Michelle up in the middle of the night and had the guitar in his hand. Seconds later, he spoke the lyrics:
All the leaves are brown
And the sky is gray
I've been for a walk
On a winter's day
I'd be safe and warm
If I was in L.A.
California Dreamin'
On such a winter's day…
"I added the next few lines about the church. He hated it. Just hated it. But he didn't have anything better. That portion of the song — 'Stopped into church / I passed along the way / Well, I got down on my knees / And I began to pray' — has an interesting history. Not everyone hears the same lyrics, and that includes the people who sang it."
Michelle also spoke of her relationship with Mama Cass and said how she was a huge part of her life and was her very best friend.
Speaking to the Los Angeles Times, she said, "She would always encourage me to go for the note [when we sang]: 'Go for it! You can do it! I know you're gonna make it! I'll be there for you!' She was also very protective of me and assertive for me where John was concerned."
"She said, 'Don't let him boss you around like that! You are Michelle! You cannot be afraid of him!' I felt very insecure because I met and married him when I was in high school. [But John] could be belittling. Cass helped me with my self-esteem, forcefully."
Mama Cass – daughter
On April 26, 1967, Cass gave birth to a daughter Owen Vanessa Elliot and raised her by herself. She managed to keep both the pregnancy and the identity of the father a secret – it wasn't until later the father turned out to be guitarist Charles Wayne Day.
The Mamas and the Papas rose to stardom very quickly, but, just as quickly as they had flown to the top, they fell.
After just three years together, Mama Cass decided to leave the band to pursue a solo career.
"Well, having the baby changed my life a lot," Cass told Rolling Stone in October of 1968. "I don't want to go on the road, you see. It's a matter of economics, much like the Vietnamese war, I guess. I didn't want to go on the road and I wanted to stay home with my baby.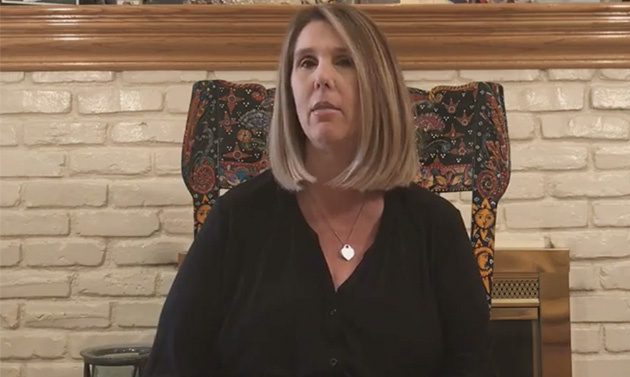 Mama Cass continued explaining that she wanted to pursue her solo career, but also try television and movies.
Start of a solo career
At least the breakup from the group wasn't dramatic. She explains that it was an unwritten agreement that whenever anybody wanted to quit, they could just leave.
"So I went to John and said 'Look, it's been two and a half years and I'm really tired and I want to do seem stuff on my own," Cass said. "He said 'Well, perhaps it wouldn't be proper for you to do that as a member of the group, so if you want to leave, we'll understand."
Mama Cass continued with her solo career, delivering several performances in Las Vegas, touring the country, and guest starring on several shows including The Andy Williams Show and The Johnny Cash Show.
One of her most famous and most-played solo songs was the cover of Make Your Kind of Music, which reached No. 36. She was trying to get rid of her stage name from her time with The Mamas and the Papas. To that end, her last album, released in 1973, was titled Don't Call Me Mama Anymore.
"I never created the Big Mama image," she said. "The public does it for you."
Mama Cass – cause of death
However, Mama Cass's life was to end in tragedy. In 1974, she played two shows at The Palladium in London, UK. Her good friend Sue Cameron recalled in an interview with People Magazine earlier in 2020 just how happy Cass was.
"After she had played two nights there, she called crying with joy telling me that she had got a standing ovation both nights and she had sold out both nights, she was just as happy as I'd ever seen her or heard her," she says.
The next day, Sue Cameron heard the tragic news. Cass "Mama Cass" Elliot, had passed away at 32.
At first, the public heard that the female music icon with a beautiful voice had died after choking. However, the truth was something else: Mama Cass passed away due to a heart attack.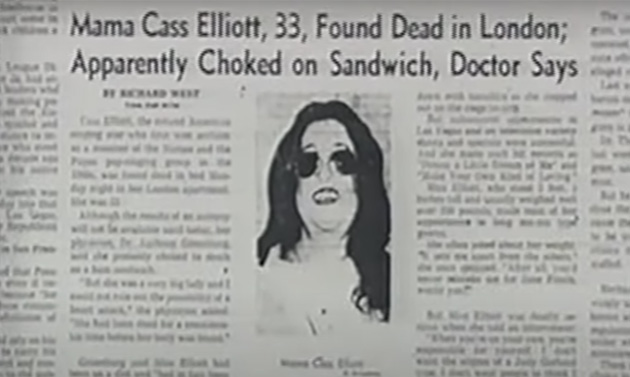 Sue Cameron, who was working as a columnist for The Hollywood Reporter at the time, got the call from Cass's manager Allan Carr.
"[He] picked up the phone and he was hysterical. Allan said, 'You've got to tell them that she died choking on a ham sandwich," Sue recalls.
"You must go to your typewriter and write that. There's half of a ham sandwich on her nightstand.' I didn't ask any questions," says Cameron.
Cass Elliot's daughter, Owen Elliot-Kugell, said that her mom experimented with dangerous diets before her death.
"She would go on starvation diets—she would drink only water for five days and then have steak for two days. She told Esquire magazine that she'd gone from 250 pounds down to 170. One ramification of losing all that weight so fast is you lose muscle mass," she told Next tribe.
Female icon and role model
Around 400 people, including her mother and Michelle Phillips, attended the funeral in the Hollywood Memorial Park. She was buried in the Mount Sinai Memorial Park, in Los Angeles, California.
In 1998, she was inducted into the Rock and Roll Hall of Fame.
Mama Cass was a female icon, delivering wonderful music to the world. She was a proud single mother but also broke barriers in other areas. Cass broke the weight-shaming stigma and paved the way for other women to accept themselves for who they were.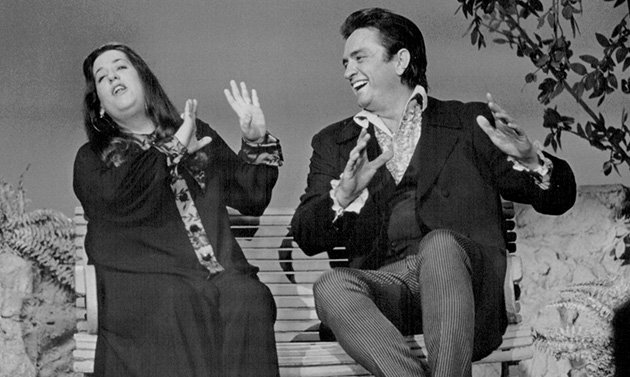 Her daughter, Owen Vanessa Elliot – now Owen Elliot Kugell – is 53 years old and married to record producer Jack Kugell. They have two children, Zoe, 19, and Noah, 16.
"She was a one-woman triumph against adversity; she was ahead of her time; women now are finally doing what she did 50 years ago," Owen said in June 2020.
"I look back on her and realize that, just by example, she taught me, and others, not to accept it when someone says you can't do something."
Mama Cass Elliot truly did something special and set an example for future generations. We will always have her music, charisma, and lovely voice close to our hearts.
Please, share this story with friends and family to honor Mama Cass!