Harry and Meghan Markle's Netflix series was released in December. The documentary, consisting of six episodes, explores their relationship, from the early days of when they met to their marriage, as well as the controversies which ultimately forced them to leave the royal life for good.
Buckingham Palace decided not to comment on the series, but in the end, they surely didn't want any material that possibly could hurt them to be aired. As for Meghan, she's had a long career in show business before engaging in royal activities as a family member. But as we all know by now, it didn't end well.
The same goes for the infamous Orpah Winfrey interview, the Netflix series, and Harry's tell-all book, Spare, which was released in early January; The royal family didn't want any of the material to air. Unfortunately for them, that also included some never-before-seen pictures of Meghan Markle.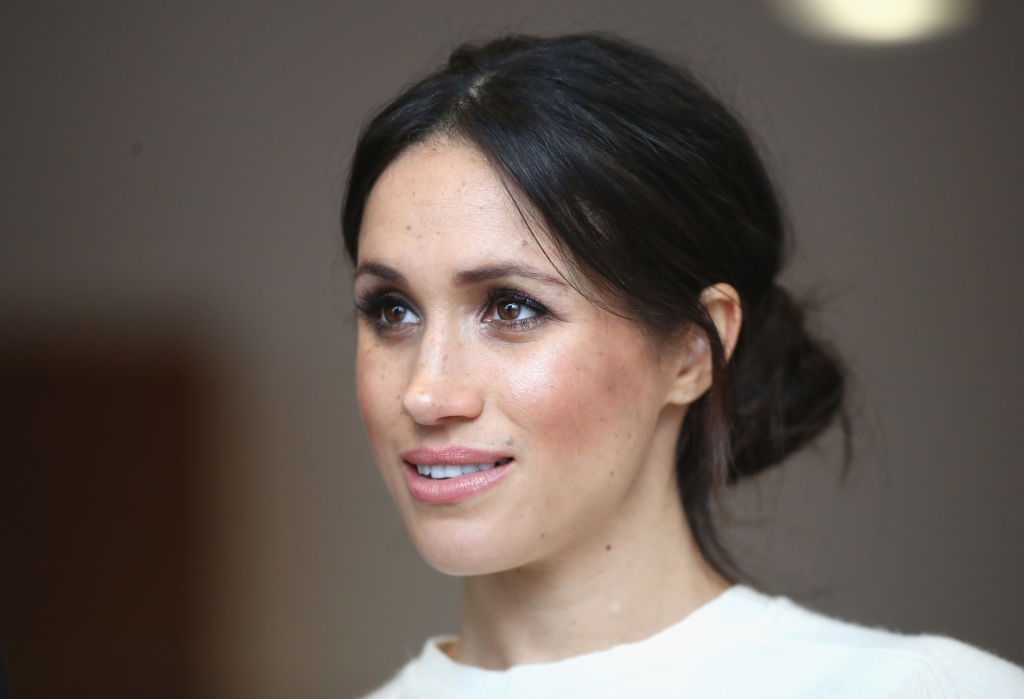 Let's start by looking at how Meghan Markle even ended up here.
She was born in Los Angeles, California, on August 4, 1981.
At a young age, she has welcomed into the world of show business thanks to her father, Thomas Markle, an Emmy award-winning lighting director. On many occasions, Meghan got to join her father on set.
Meghan Markle – early life
She attended the all-girls Immaculate Heart High School in Los Angeles, which was a big contrast compared to being on set.
"Every day after school for 10 years, I was on the set of Married, with Children, which is a really funny and perverse place for a little girl in a Catholic school uniform to grow up," she told Esquire.
"There were a lot of times my dad would say, 'Meg, why don't you go and help with the craft services room over there? This is just a little off-color for your 11-year-old eyes.'"
As a child, Meghan showed a strong will to change the world into a better place. But, by age 11, she saw a commercial for a dishwashing soap only aimed at women, which upset her.
"I don't think it's right for kids to grow up thinking these things, that just Mom does everything," she said.
Her father supported his daughter's will to change things and aided her in writing to high-profile people, including Hillary Clinton, hoping they could help. A few days later, the soap company changed its slogan from "Women All Over America" to "People All Over America."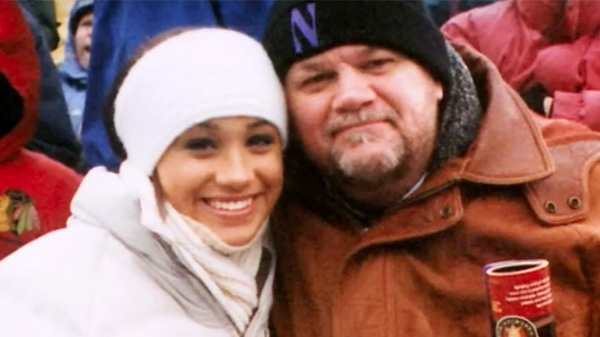 Since Meghan Markle was very interested in show business, she studied communication at Northwestern University. She says she always wanted to act but "hated the idea of being this cliché girl from LA who decides to be an actress."
My first job was on the game show "Deal or No Deal"
Later, she moved to Illinois to double-major in theater and international relations at the prestigious Evanston school.
Following her internship at the US Embassy in Argentina, Markle thought she might head into a career in politics. However, theater was always her biggest dream, even if her first job in show business wasn't all that great.
Markle auditioned for shows at the same time as she studied, but her first role was as a briefcase girl on the game show Deal or No Deal.
"I was the ill-fated number 26, which for some reason no one would ever choose," Meghan Markle told Esquire.
"I would end up standing up there forever in these terribly uncomfortable and inexpensive five-inch heels just waiting for someone to pick my number so I could go and sit down."
Soon after, she started appearing in productions, landing more minor roles in films such as Get Him to the Greek and Remember Me, as well as the television series General Hospital. However, everything changed in 2011 when she landed the part of paralegal Rachel Zane on USA's monster hit Suits.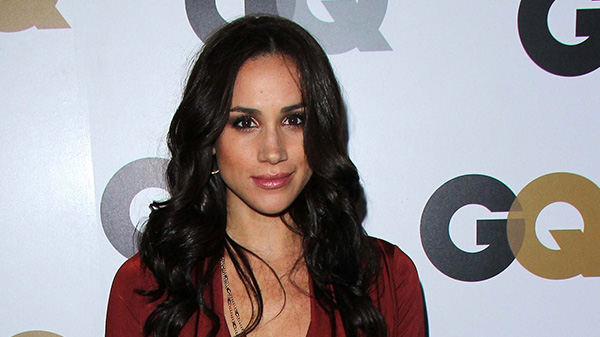 Meghan played the part of Rachel Zane on Suits until 2018. That was the year her life would again change forever when she met and married Prince Harry.
Meghan Markle's marriage to Trevor Engelson
As we know, however, Meghan had been married once before.
While yet at the beginning of her successful acting career, Meghan met her first husband, Trevor Engelson. According to IMDB, he was born on October 23, 1976, in Great Neck, Long Island, New York, and attended the University of Southern California's School of Communications.
Engelson started as a production assistant in the film business but worked his way up to become a film producer. He's worked on many projects, including the 2006 film Remember Me, starring Robert Pattinson. His then-girlfriend Meghan Markle had a cameo in his movie early in her acting career.
So, how did Trevor and Meghan Markle meet? According to The Sun, they crossed paths for the first time in 2004. The couple dated for about seven years before marrying in September 2011. Their wedding took place at the Jamaica Inn in Ocho Rios in Jamaica and lasted for three days.
According to The Sun, the couple arranged for around 100 guests to attend parties, drinking games at the beach, brunches, and even a wheelbarrow race. The ceremony? Well, that only took 15 minutes.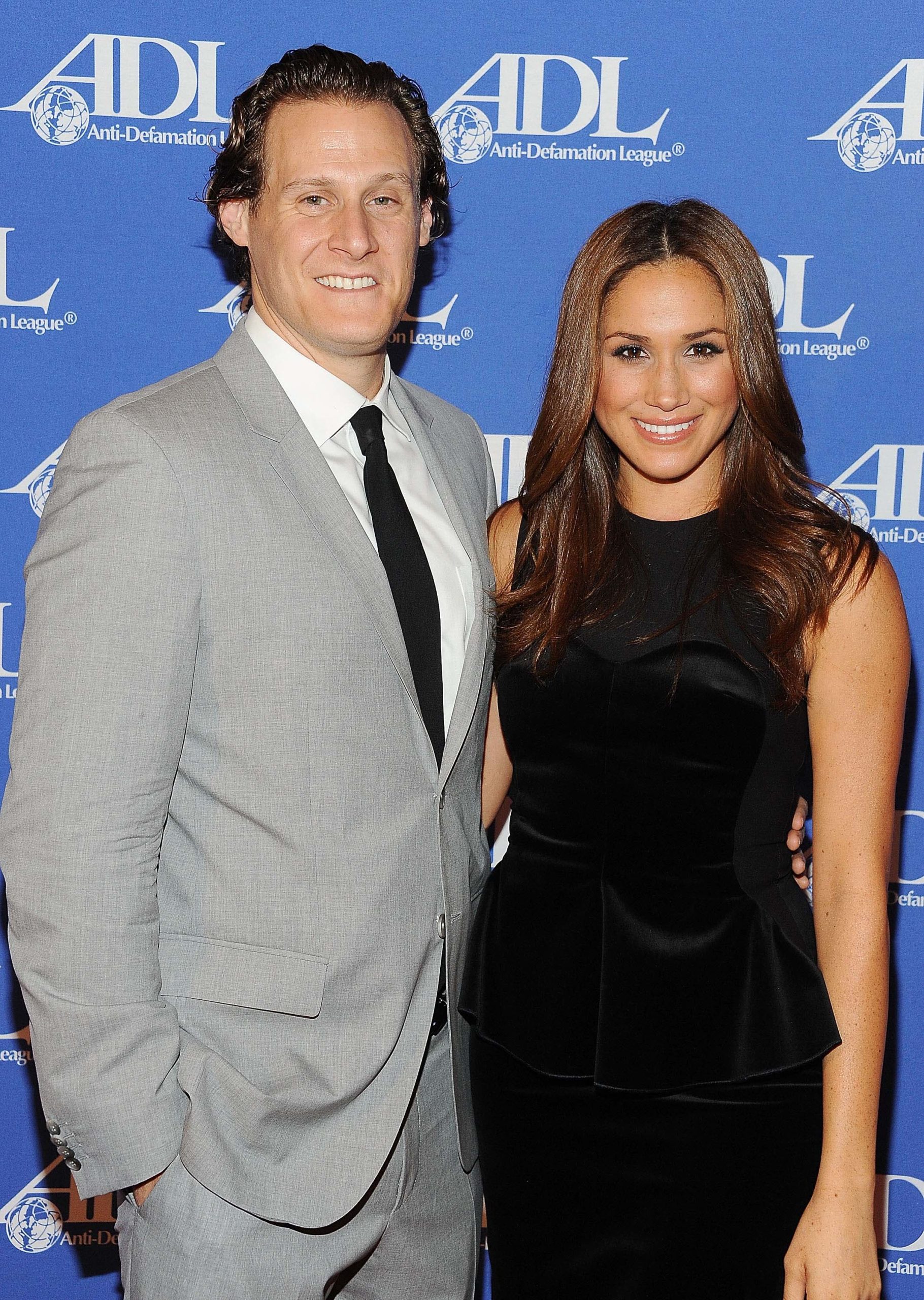 As mentioned, Meghan was one of the briefcase models on the game show Deal or No Deal. However, according to the author Andrew Morton's book Meghan: A Hollywood Princess, Trevor never made the effort to visit Meghan on the set for the show.
"Trevor never visited Meghan on set"
According to Morton, Engelson didn't visit her as other husbands or friends of the models did, which was "unusual." Apparently, this was because he was occupied with his work as a producer and even skipped out on traveling with Meghan during her downtime because of it.
"They were driven individuals, Trevor as busy, if not more so than his girlfriend," royal biographer Andrew Morton wrote in Meghan: A Hollywood Princess.
"It was also noticeable that unlike the boyfriends and husbands of her Deal or No Deal sisters, Trevor never visited Meghan on set.
"It was so unusual that his absence was commented on by the other girls."
"However, there were plenty of other celebrities, mainly sports stars, who dropped by, some clearly trying to get up close and personal with the girls," he added.
In 2011, the same year Meghan Markle and Trevor married, she debuted on the television series Suits. It was an instant success, and not long after, she moved to Toronto as the show was mainly filmed there.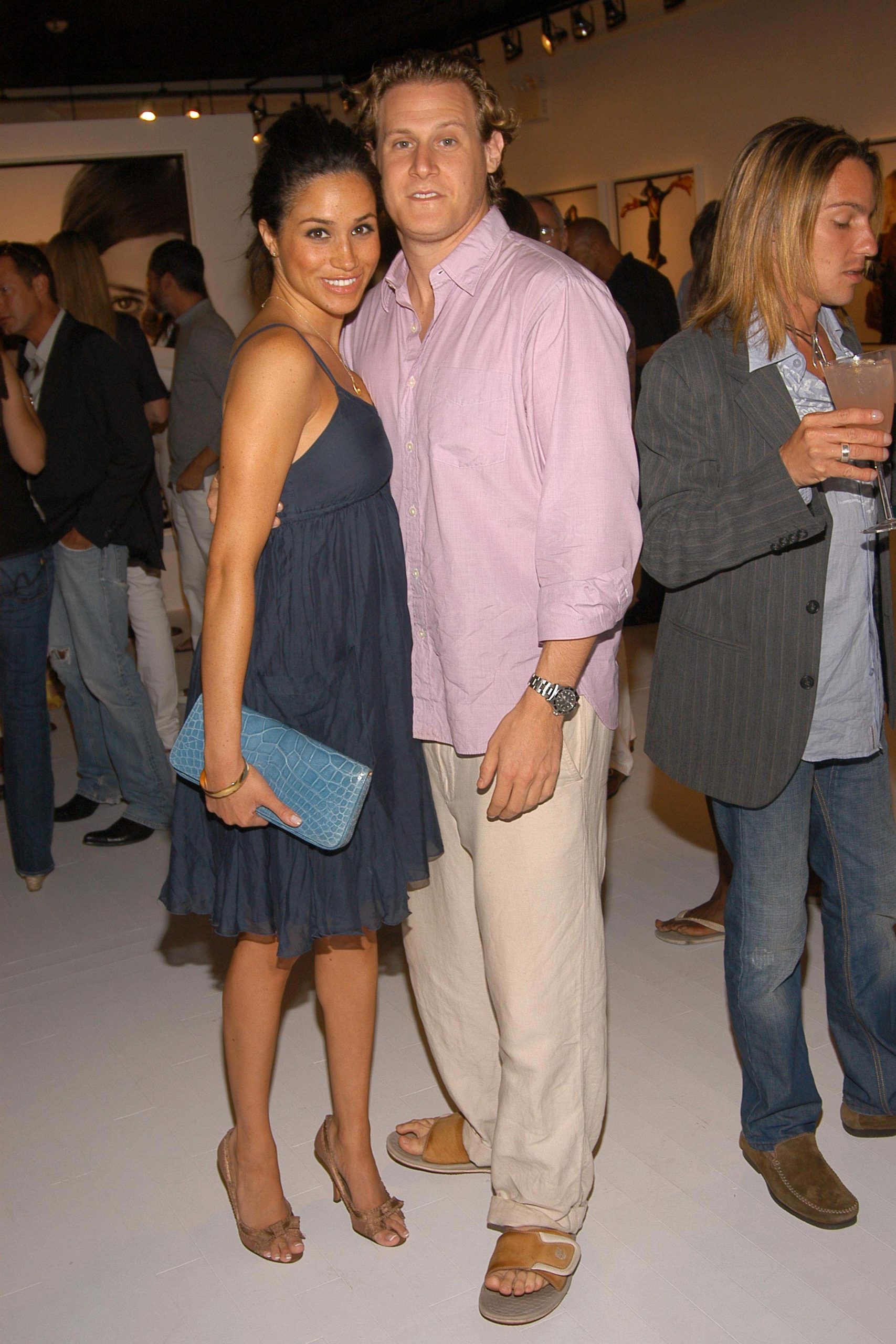 Meghan landed the role just months before she married Trevor, and having to take a five-hour flight just to see each other became an obstacle for married life.
Meghan Markle sent Trevor the wedding ring by mail
They stayed connected through video calls, but it didn't solve the challenging situation.
"Whether she wanted to admit it to herself or not, Meghan Markle who once said she couldn't imagine life without Trevor by her side, was now building a new world for herself," Andrew Morton wrote in Meghan: A Hollywood Princess.
Markle stayed on Suits for more than 100 episodes until 2018. But by 2013, she and Trevor Engelson had divorced. The couple cited "irreconcilable differences" at the time. Trevor was reportedly devastated as Meghan had broken his heart. And things didn't turn out for the better as the-now Duchess shocked her ex-husband by sending Trevor the engagement and wedding rings to him by mail.
While Meghan had been married once before, it hadn't gotten too much attention as she joined the royal family when marrying Harry. However, when looking back at royal history, divorces do not give you the best reputation with the family.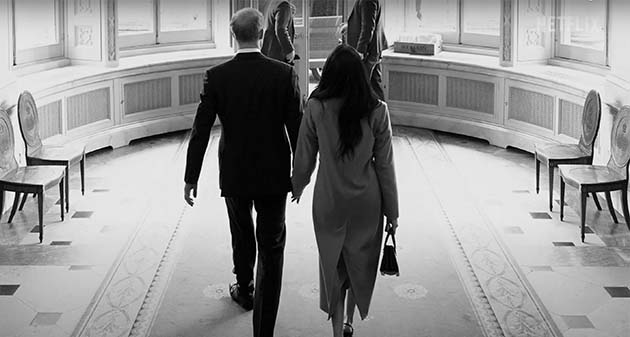 Even though divorces have happened within the royal family, it's not too common. There have been around ten divorces in history, and two of the most infamous ones were Prince Andrew's divorce – filled with scandals from Sarah Ferguson.
"Divorce was okay, but remarriage was not"
And, of course, then-Prince Charles divorced the late Princess Diana, which is one of the most shocking of all time.
In fact, in early February, details about how Diana felt about the divorce were discovered in never-before-seen letters from the Princess, which she sent to some friends. One can easily say it wasn't pretty.
The royal family is an institution that goes back many centuries. Even though there still are some traditions that are applied, for the most part, the monarchy has also developed into a modern era. While some rules no longer apply, some things that people might argue are relatively backward thinking still have been very applicable.
For example, as reported by History, marrying a person who had been divorced was taboo within the royal sphere for centuries. Moreover, the late Queen Elizabeth II was always consulted before people that were a part of the line of succession could marry.
"Historically, the Church of England's position was that divorce was okay, but remarriage was not," Arianne Chernock, an associate professor of history at Boston University whose research focuses on gender and the British monarchy, said.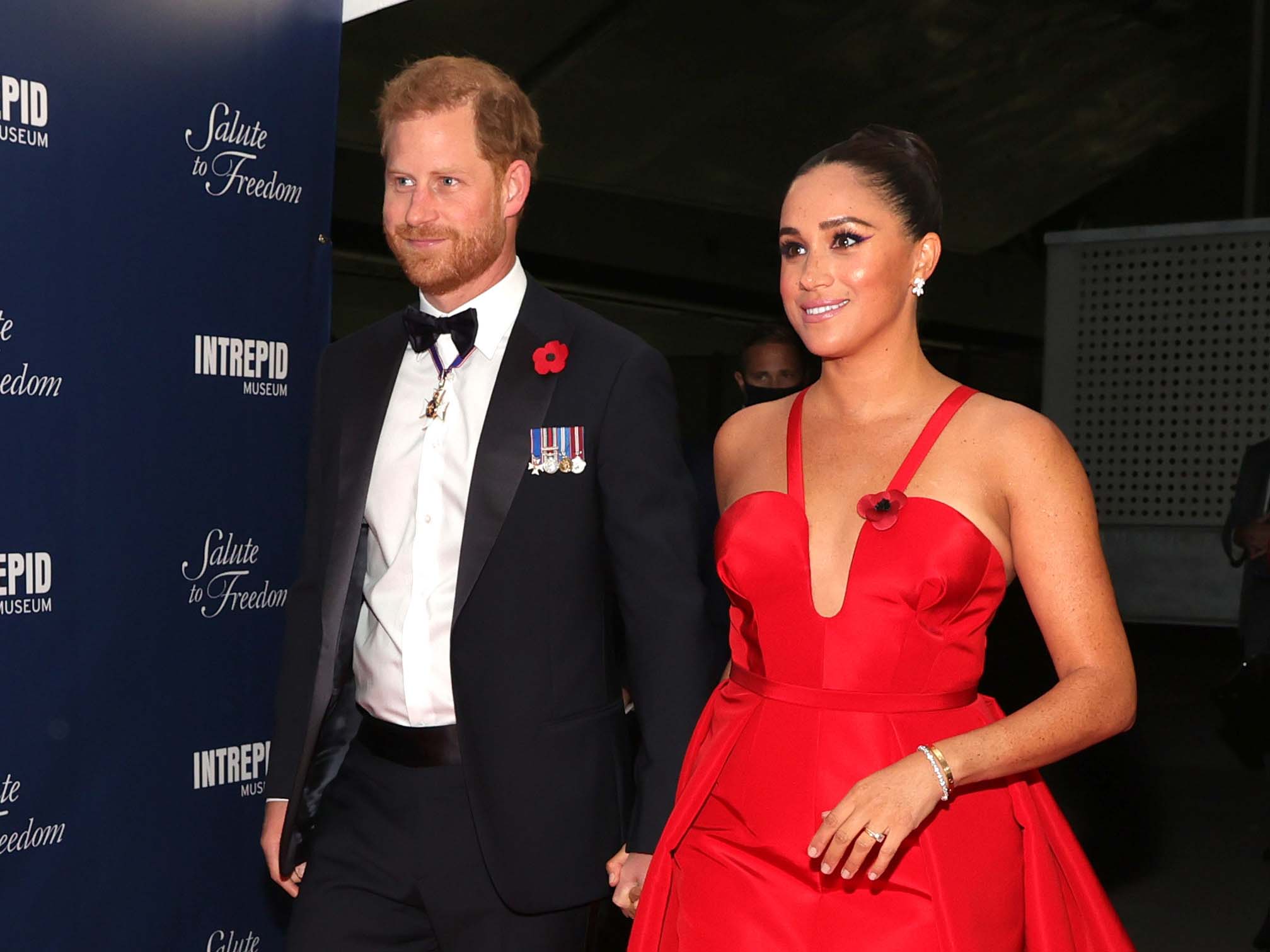 It wasn't until 2022 that the Church of England recognized marriages of any divorced person whose ex-spouse was still alive. But still, the fact that Meghan Markle had been married once before, before tying the knot with Harry, was something Buckingham Palace rather not speak about or highlight.
A new modern era for the monarchy
With royal traditions also comes responsibility towards the crown, which the royal family is always presumed to follow. That, of course, includes not leaving the royal duties behind, just as Harry and Meghan did some years ago.
Their divorce from royal life meant a new royal era. Looking at different monarchies around Europe, things seemed to be constantly changing. For example, the Queen of Denmark recently stripped her grandchildren of their royal titles as she felt they should get to decide for themselves what their future should be like.
Moreover, Prince William and Kate Middleton are also modernizing the royal life for their children, raising them in a normal-as-can-be setting at home.
But even though Harry and Meghan left the monarchy behind to live a more "free life" in the US, the rest of the family wasn't happy. And as they did the Oprah interview, which in December of last year was followed up with their own Netflix documentary series and weeks later with Harry's explosive te–al book, Charles, William, Kate, and the rest are not happy.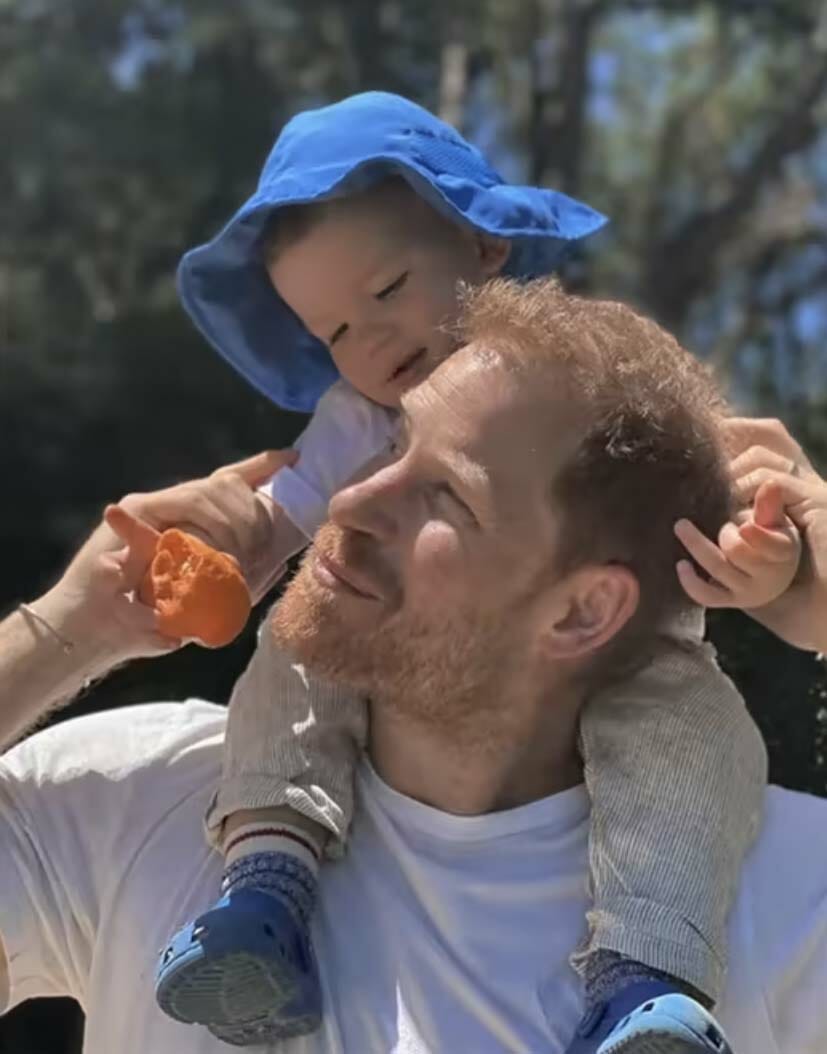 As one can imagine, if the Firm could decide, the stories told and pictures released would never be released or told at all. Harry and Meghan have been very restrictive about showing pictures of their children, but in the Netflix docuseries, both Archie and Lilibet appeared several times.
Never-before-seen pictures of Meghan
Moreover, the couple shared many pictures from their youth, especially Meghan, which had never been seen before.
In the trailer for the Netflix series, consisting of six episodes, Harry and Meghan had made it clear that they weren't backing down from telling their side of the story and how royal life had changed and hurt them.
Several pictures of a young Harry flashed by in the trailer – and the same went for Meghan.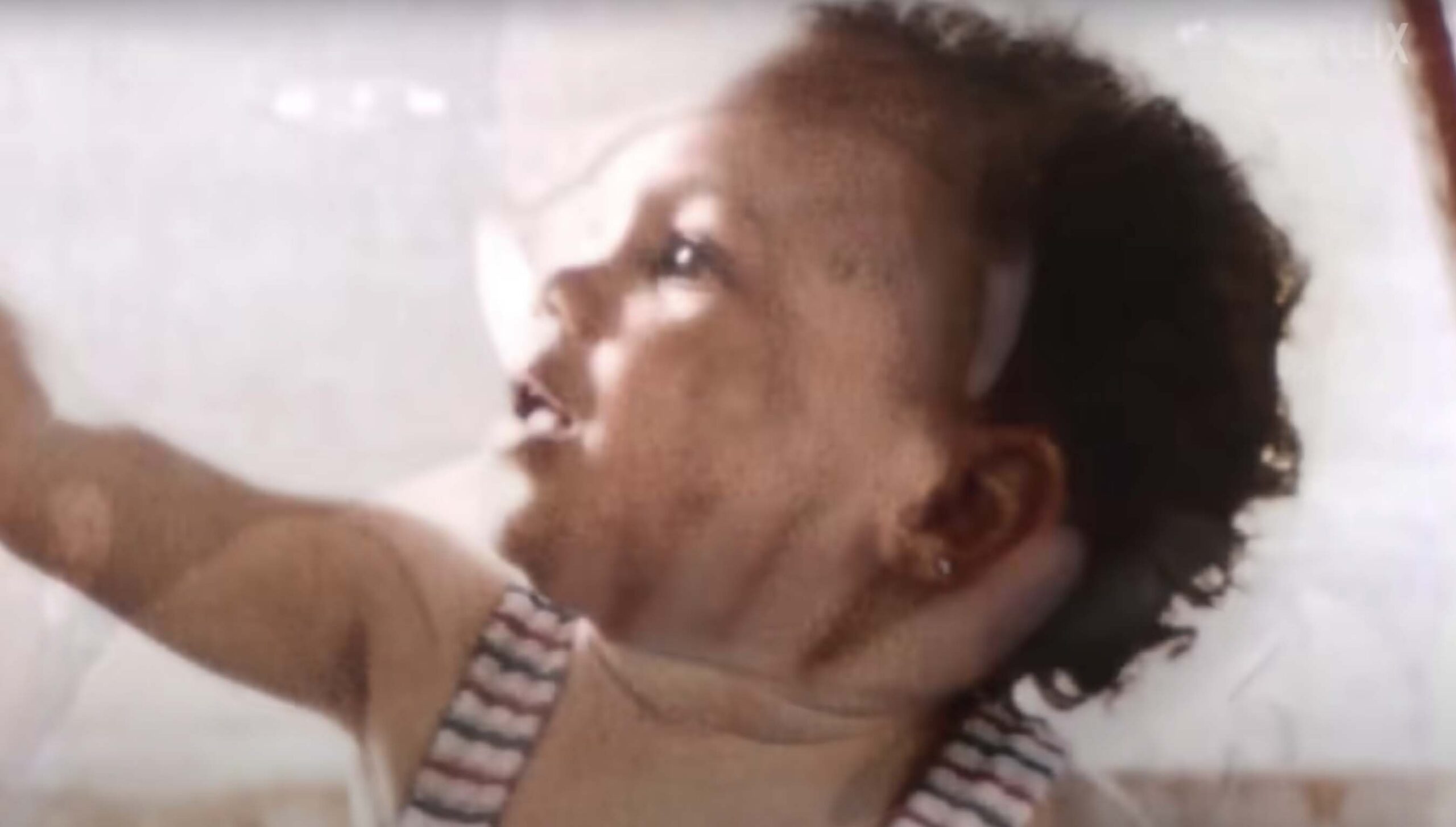 It showed several photos of Meghan when she was very young, including a cute snap with her mother, Doria Ragland. In another, the Duchess is seen playing, wearing a yellow sweater.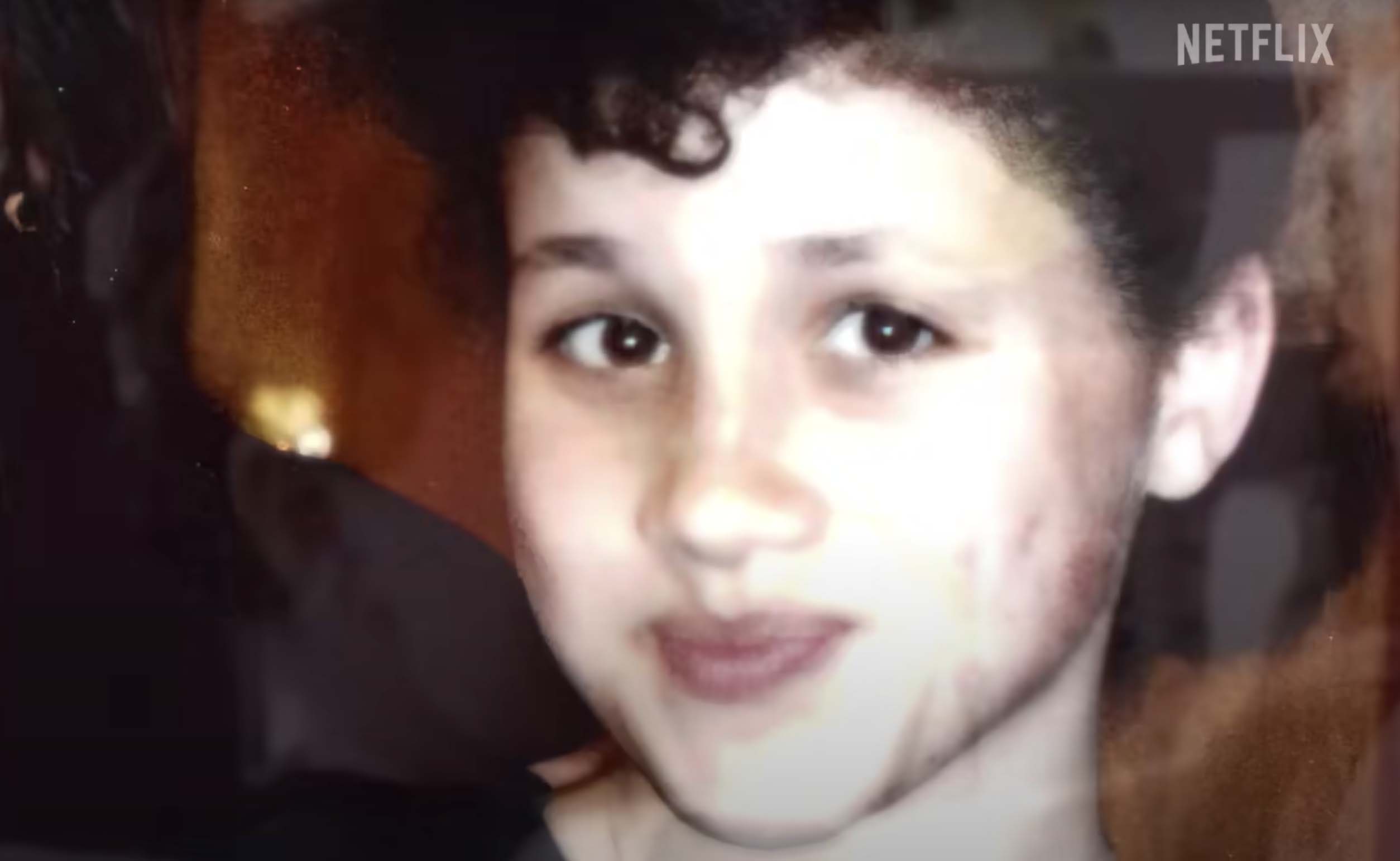 In a third, when she was about nine or ten, Meghan appears to be wearing a touch of makeup.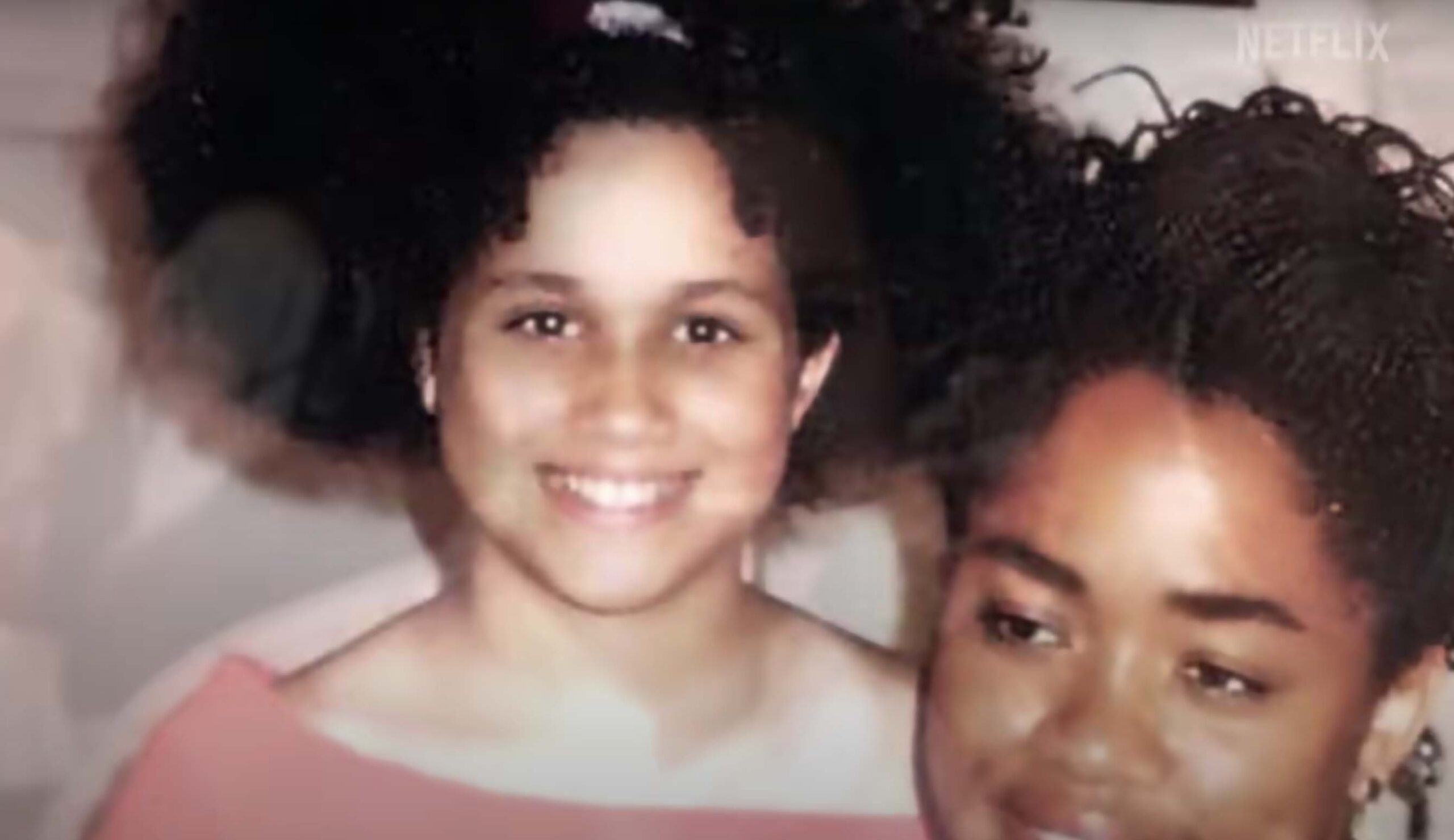 Moreover, a school photo where Meghan was wearing a white polo-neck t-shirt, showing off her smile, was seen in the trailer.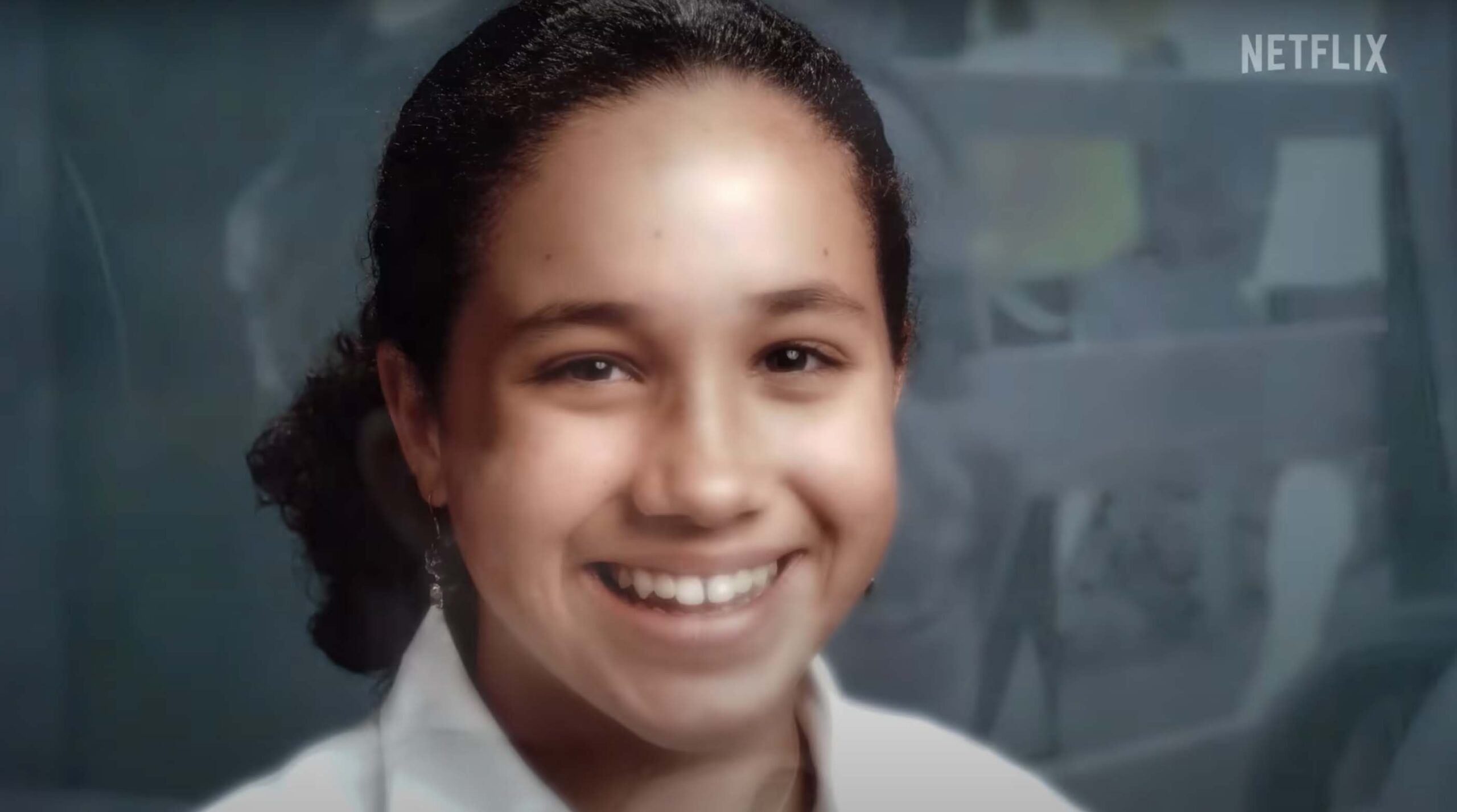 Another shows her being much older, wearing a blue collared blouse which is a part of her school uniform. There, in comparison to now, she also had thick dark curls that tumbled down her shoulders.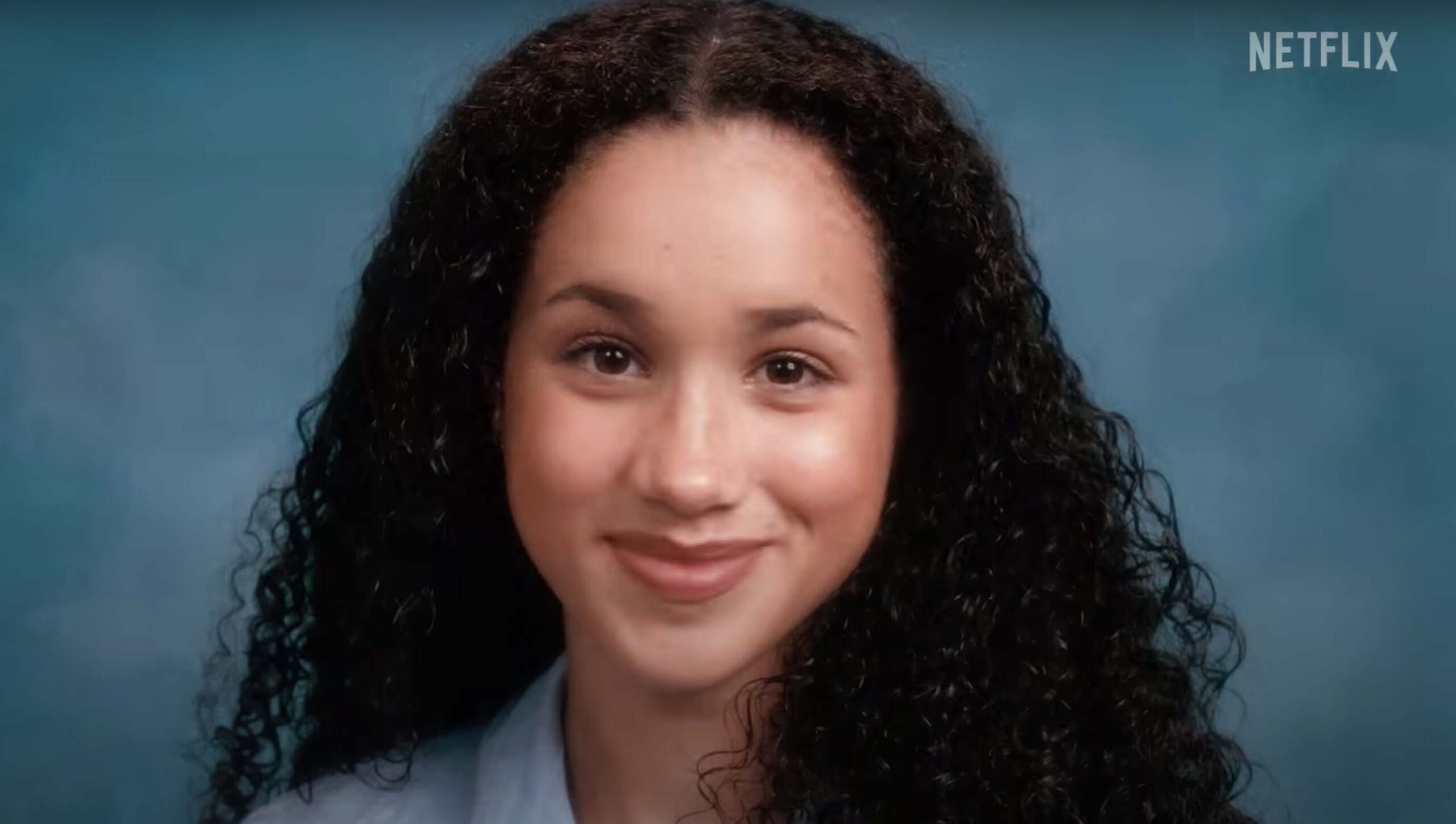 Please, share this article on Facebook with friends and family if you also enjoy reading about the royals!