Performer, artist, model, actor, and fashion guru; Grace Jones has lived her entire life in the spotlight. The Jamaican-born superstar has been a regular in show business since her teenage years and is rightly considered one of the greatest.
She's lived a very glamorous life, but Grace Jones has always gone her own way. She's never been one to worry about other people's opinions – something she has proven many times over.
So how did Jones reach A-list celebrity status? And what does she look like now aged 73? This is all you need to know about the legendary diva – and the real reason why she slapped a talk show host on live TV.
Grace Jones was born Grace Mendoza on May 19, 1948, in Spanish Town, Jamaica. She grew up with her grandparents, as her parents worked in the US, and her childhood was strictly dominated by the church.
She attended three times a week for what she called "force-feeding." Jones's family was very religious; her younger brother, father, and step-grandfather were all bishops.
But even though her parents and the rest of the family were pious people, Jones also had music in her DNA. Her father gave her a theatrical side, and her mother had an incredible singing voice, though she wasn't acknowledged for it as it wasn't considered proper at the time.
When Grace Jones decided to pursue a career as a pop singer, her family wasn't happy.
"I hated my dad; he was so strict. But now I love him because they didn't make him bishop for a long time because of me," she told The Guardian.
"There was an article in Ebony magazine about me with a photograph of the family around the piano. My dad wasn't in it, but the fact that it was released in a magazine… he was supposed to cut me off, like in the Bible it says, 'If your right arm offends, you cut it off.' He said, 'I don't care; I support my daughter.' But it held him back.'"
At age 13, Grace left Jamaica and moved to Syracuse, New York, reuniting with her mother and father. At first, it was tough.
Since everyone thought her younger brother, Christian, was gay, neither he nor Grace could sing in church.
When Grace was prevented from singing in church, she started planning her career. As a young teenager, she went her own way – and it turned out to be the right call. During her teenage years, her passion for fashion bloomed, something sparked by her mother.
"I got a lot of my style from my mom, to be honest. We were all sewing, making designer clothes when we were teenagers," she told Interview Magazine.
"And I was crocheting since I could pick up a crochet needle. My mom was a really good seamstress, so she used to make all these designer things.
"We never bought clothes off the rack. Everything was original. I believe that influenced me a lot. We had to pick out our own buttons, threads, our own fabrics. There are a lot of details in making your own stuff."
Jones started acting and joined a theatrical group in Philadelphia. Within two years, she became a go-go dancer and auditioned for both music and modeling jobs in Philly and New York City.
In 1968, While studying at Onondaga Community College, Jones appeared in the production of Joyce Kilmer and her Sister Sophocles, her first role as an actor.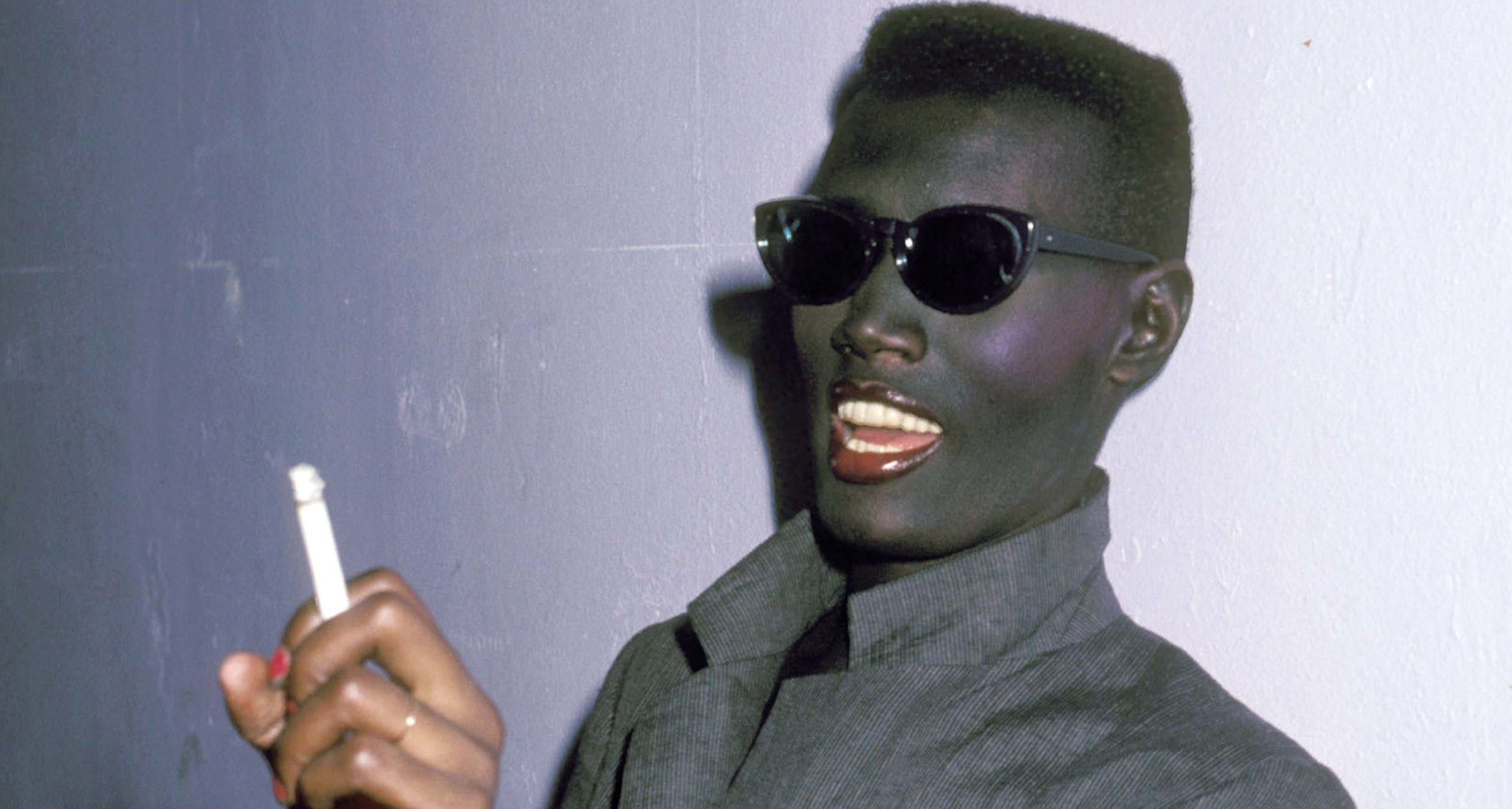 When Jones turned 18, she caught the attention of a New York modeling agent. So she signed with the agency – and from there, her career was only going one way.
Grace Jones – friendship with Andy Warhol
Jones even appeared on the cover of Vogue, though she never really thought of modeling as a serious job.
"Modelling was all in between things, just to pay the rent," she told The Guardian. "But then I shaved my eyebrows, shaved my head, and they didn't like that, and I was, 'OK, I'm out of here.' I was a go-go dancer, too. I called myself Grace Mendoza, to fool my parents."
Jones expanded her modeling career, working in both New York and Paris. She moved to the French capital in the 1970s, where she shared an apartment with two other models. As Jones frequently attended the hippest nightclub, Le Club Sept., her unique androgynous looks made her stand out. Suddenly, she landed more and more work, and before long she was a part of the city's fashionable elite.
She also started hanging out with some incredibly famous people, including the likes of Andy Warhol, who became a great friend.
"Andy was very quiet. He talked softly. I'd never ever hear him raise his voice or anything like that. I think he liked watching me. He was more of an observer, and he felt comfortable with me. I don't know why, but he did feel really comfortable together with me," she said.
"He would just give me advice, things like, I'd say I don't like signing autographs, and sometimes we'd be out, and people would come for an autograph, and I'd just be like, 'No, I don't really wanna sign an autograph,' and he'd just say, 'Oh Grace, it'll make them happy, you make them feel good when you do it.' So I said, 'Why am I doing that?' It didn't make sense to me. This was Andy helping me realize that it's better to do it than not to do it."
Successful music career
Now, Grace was a natural where modeling was concerned, but her talents didn't end there.
One of her friends around that time was model Pat Cleveland, who heard Grace sing along to the radio. For Cleveland, it was clear that her friend had the talent to make music, too.
"I'd say, 'Grace, you need to sing, honey,'" Cleveland explained. "She'd say, 'Well if you sing with me,' So I started singing with her. But then, when she finally got a producer and invited me into the studio to sing, I had to say, "No, Grace, this is your thing.'"
"You don't get to stay famous for long unless you're always switching," Andy Warhol was said to have written in his diary. "Grace Jones is an example of this."
In 1977, Grace signed a record contract with the British label Island. She released her disco album Portfolio the same year, and in the following four years, the fashion diva put out three more albums.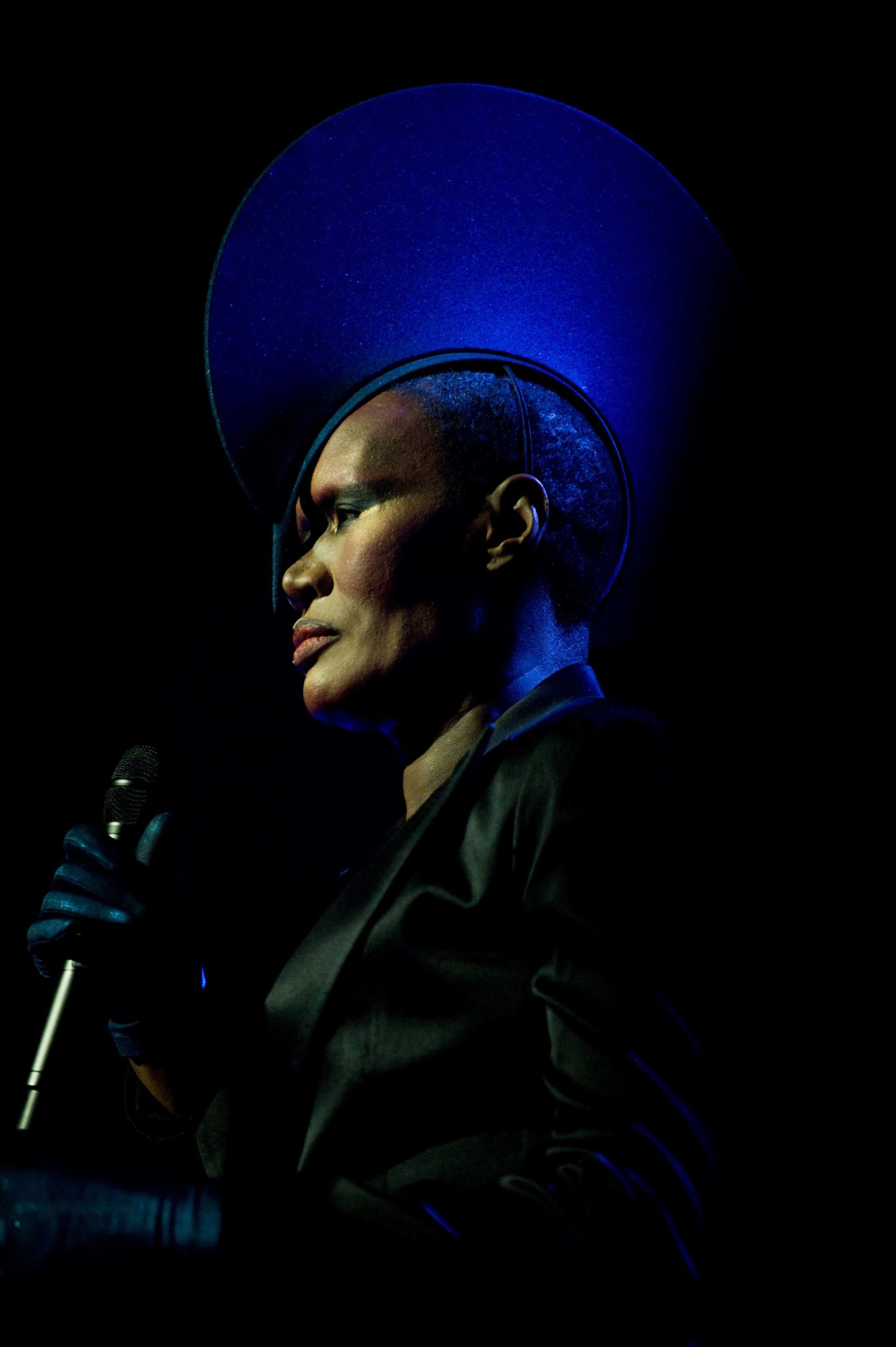 Her sense of fashion transformed into a more funky, new-wave style, and with the arrival of the 1980s, she became a true icon. In 1984, she was even nominated for a Grammy Award for Best Video Album for her long-form music video collection, A One Man Show.
Grace Jones – Russell Harty
Grace always did things her way, but in 1981 she garnered attention for a controversial action, even by her standards. She appeared on Russell Harty's talk show, only to protest the fact that Harty turned his back on her. Before all of the cameras, she then slapped him repeatedly.
In Grace Jones's autobiography, I'll Never Write My Memoirs, she explained that Harty, herself, and the other guest had rehearsed the show beforehand. However, once it went live, they changed the arrangement.
"We rehearsed the show in some detail; the three of us politely sat all facing each other in a semicircle," Grace Jones explained. "On the live show, the real thing, it was all very different. There was a live audience, which immediately changed the atmosphere. Things moved very fast, and I wasn't feeling any better.
"I was meant to sit next to Russell Harty and keep still and quiet, I was all dressed up like an Amazonian seductress and treated like the hired help. I thought, 'This is no way to treat a guest.' This wasn't at all like what we'd rehearsed. Being stuck there while he ignored me made me feel very uncomfortable."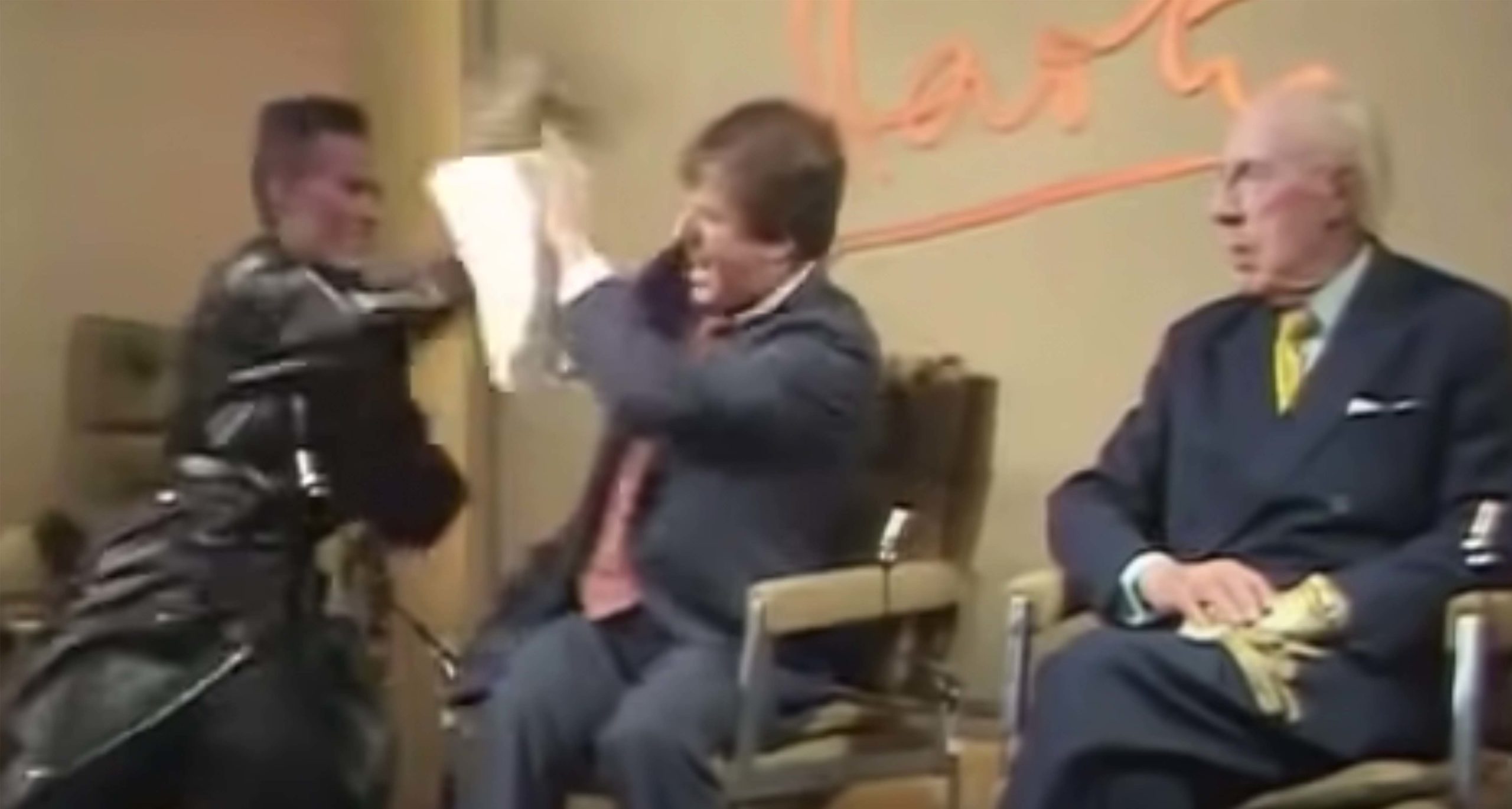 Jones had plenty of success with her music career in the early 1980s. However, she decided to put things on hold to pursue her dream of being an actor. History tells us she made the right choice.
She starred as Zula in the 1984 film Conan the Barbarian, alongside Arnold Schwarzenegger, and a year later, she got a role in a pretty legendary franchise.
Grace Jones got the part of May Day in the James Bond movie A View to a Kill, starring alongside legendary Bond actor Roger Moore.
Never perform without getting fully paid
She was even supposed to be the famous lead in Ridley Scott's Blade Runner, only to end up passing. She also reportedly turned down the title role of Octopussy.
After her short stint in the acting business, Grace returned to making music. And, as her fame grew, she became well-known for never going on stage before getting all the money she was promised in payment. Electronics company LG got to understand that all too well when Jones refused to go on stage just minutes before she was set to perform at a corporate event.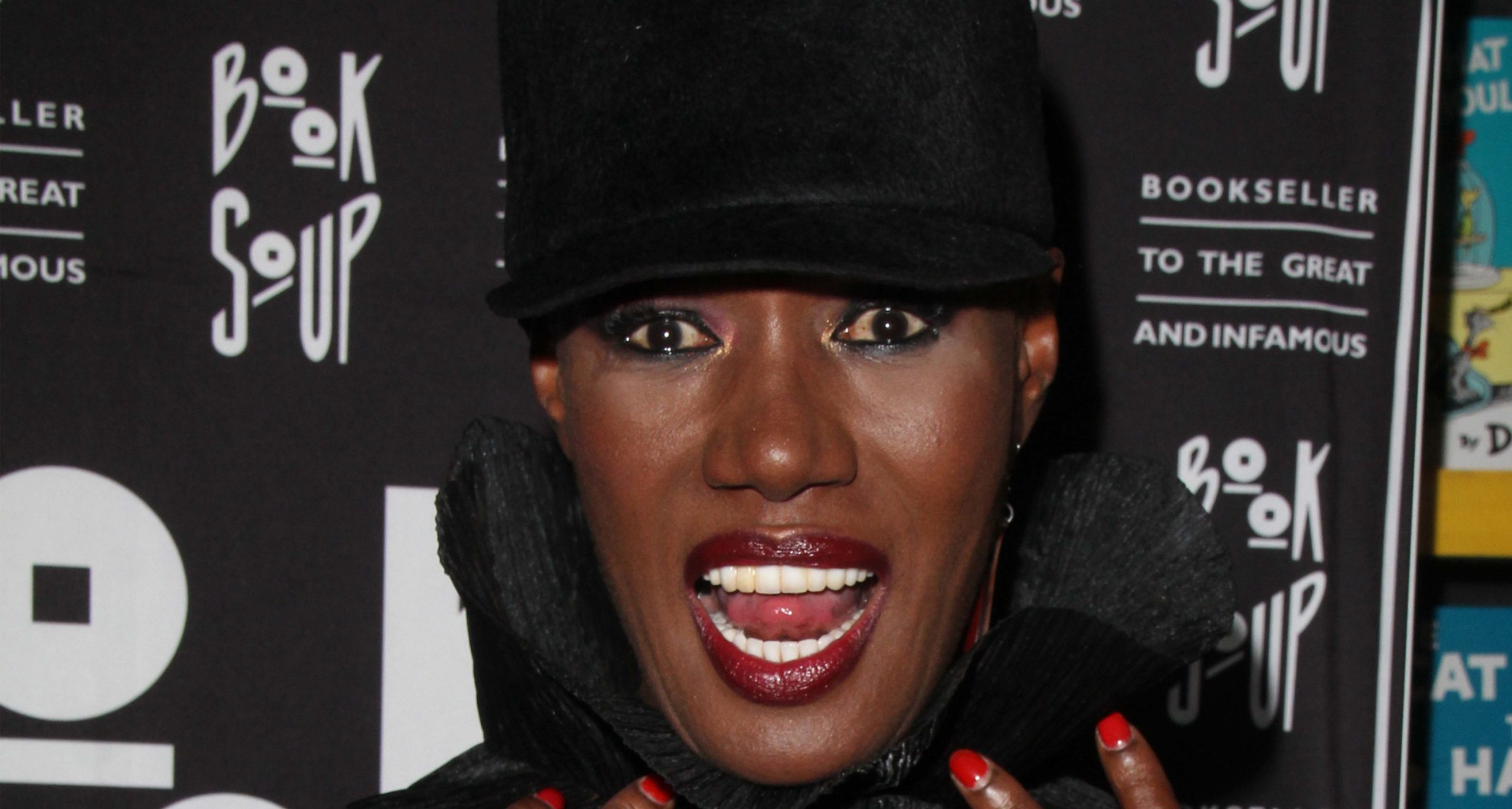 "I am ready for action. The champagne is flowing, the oysters slipping down nicely. Again, though, no money and it is a Saturday. They are begging me. 'We will have the money on Monday.' No, I am not moving until I'm paid. I won't even leave the hotel and go to the venue because there is too much pressure once you arrive," Jones wrote in her autobiography.
"We say, 'Well, give us all your jewelry and watches, your Rolexes, as a deposit. We'll keep them in the safe until I get paid.' They do not want to do that. They get increasingly desperate. Finally, after a couple of hours of me not budging and everyone trying to come up with a solution, they called with an idea for a deposit for the weekend until they could get the cash on Monday.
Grace Jones – today
"They say, "We have an employee who has a baby she is prepared to offer as security. We have a baby! You can keep the baby until we bring you the money." The baby is the most outrageous story of them all. I didn't take the baby. They couldn't get the money. I didn't do the show."
Today, Grace is 73 years of age. But even though she's lived her entire life in the spotlight, she has no plans on slowing down. What's more, she still looks absolutely stunning after all these years!
According to Celebrity Net Worth, Grace Jones has a net worth of around $7 million.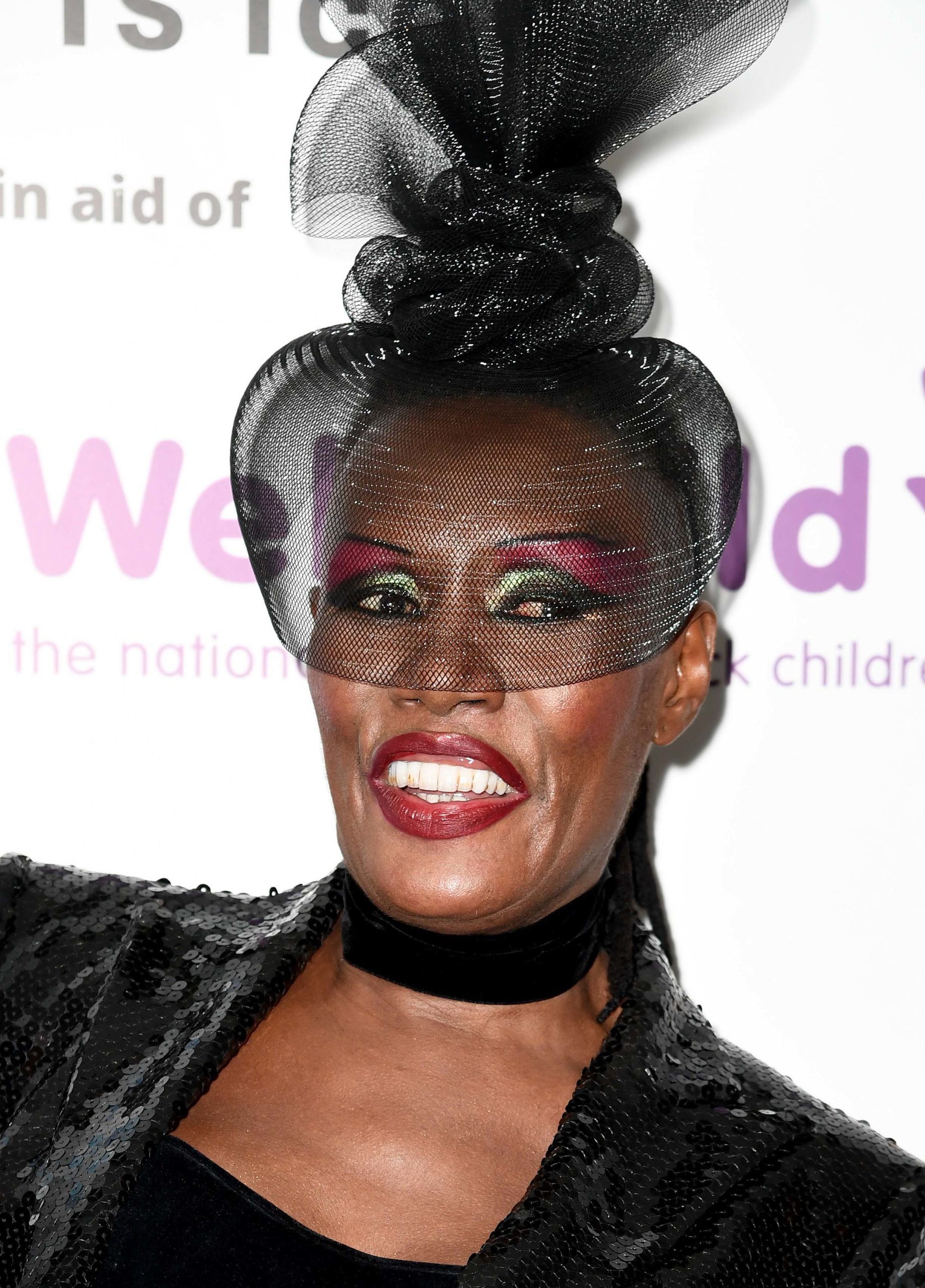 So how would she like to be remembered?
"I would like, as no doubt most people would, to be remembered as someone who made people happy," Grace Jones told Numero.
"Who supported her family and loved ones. As an artist, I would like my work to last and for it to continue to inspire and amuse people well after I'm gone."
Grace Jones is a true icon, always going her own way. Still to this day, she looks fantastic.
Please share this article on Facebook with friends and family to honor Grace Jone