"She's a cross between The Beatles and Brenda Lee," a fan once said. But despite that, American audiences might not be too familiar with Rita Pavone.
The Italian singer became a star in her home country in the 1960s before trying her luck in the US, appearing on The Ed Sullivan Show and scoring a string of hits. Moreover, she was gifted a signed painting from Elvis – and performed with the likes of Diana Ross and Paul Anka.
Still, Pavone never really reached cult status in the US, even though she's a legend in her homeland. So how did she become a star in the first place, and what is she doing today? Here's everything to know about Rita Pavone – and the fantastic story about her meeting with Elvis.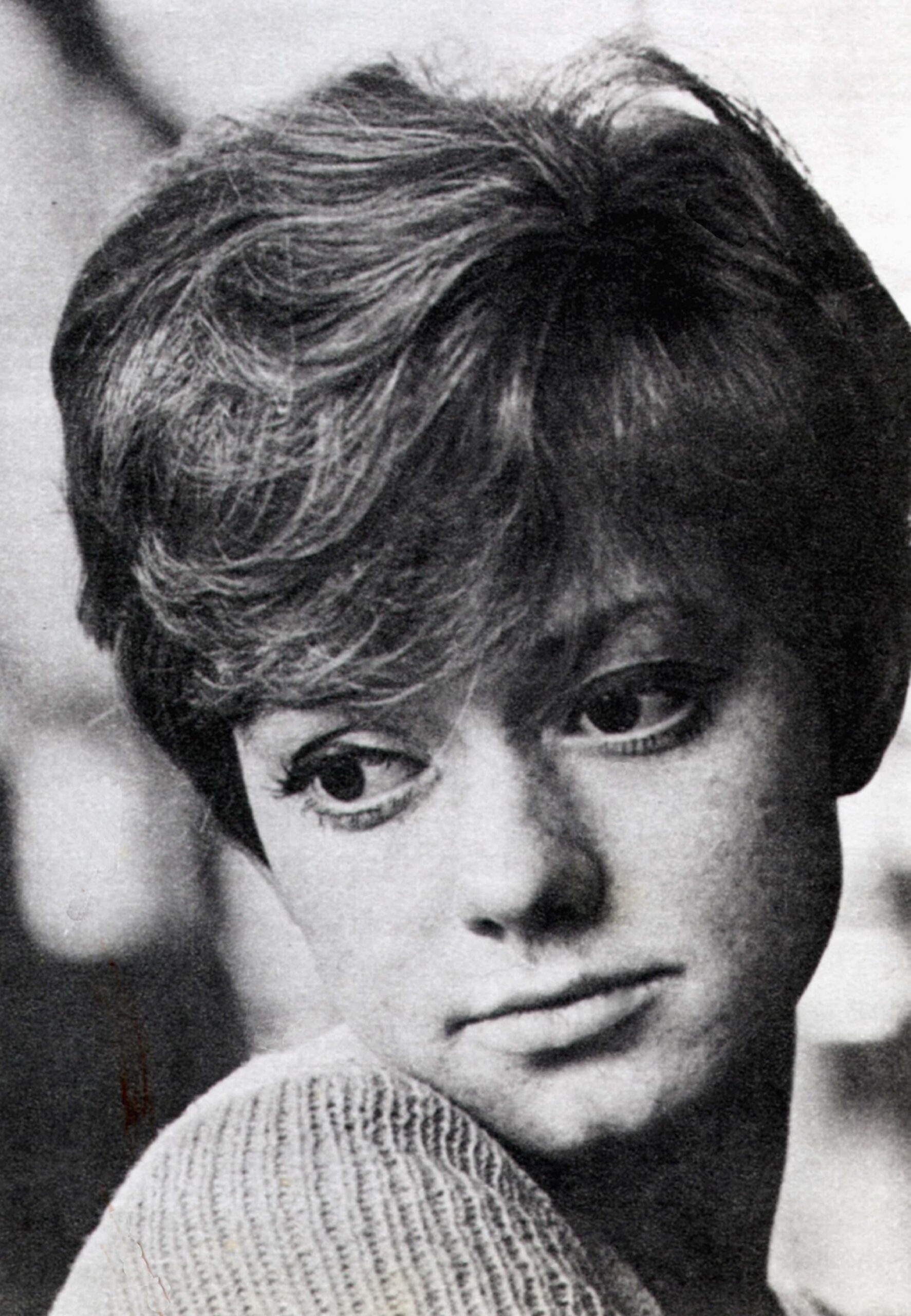 Rita Pavone was born in Turin, Italy, on August 23, 1945. Her father, Giovanni Pavoni, worked at the Fiat factory in the Italian city, while her mother, Maria, was a stay-at-home mother who raised Rita and her three brothers, Perio, Carlo, and Cicco.
Rita Pavone – legendary Italiaan singer
Pavone was always destined to become a performer. She began singing at different student parties and then at various bars in Turin. But in 1962, as pop music grew in popularity worldwide, not least due to Elvis – whom Pavone was to become friends with – and The Beatles, her life changed forever.
In the area of Ariccia in the Italian capital of Rome, the first so-called "Rally of the Unknown" – a talent competition – was to be held. Over 20,000 aspiring artists would participate, though, at the time, neither Pavone nor her mother was quite sure if the music was the way forward.
"It was the last resort. I had almost decided to drop everything. I had been singing since the age of nine, but I was unable to emerge and go beyond local notoriety. My mother advised me to put my dreams of glory on the back burner," Pavone said.
However, Rita's father supported her all the way. In secret, he wrote a letter to Teddy Reno, the organizer of the talent competition, explaining that his daughter should get a spot. It worked, and the young, aspiring singer got her shot.
"I attended thinking that I was facing my last chance. To miss out on this possibility, I would have returned to Turin, and, following my mother's advice, probably gotten married," Rita said.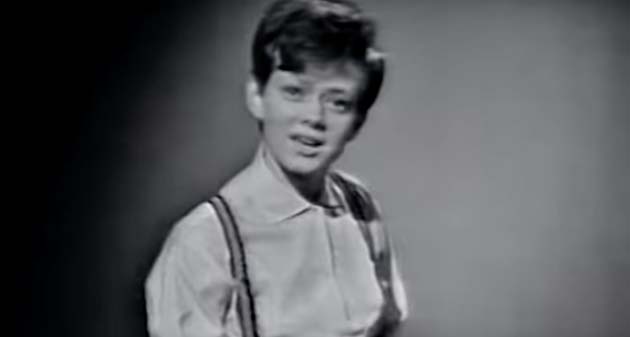 You can probably guess what happened next. Rita won the competition, becoming a huge star overnight. Her first album – fronted by the hit single "La Partita di Pallone" ("The Ball Game") was recorded in just a few weeks, and Rita performed live, as well as on Italian television shows.
"You don't need to wear a women's dress to be a woman"
"To this day, I still wonder [what the secret to my success was], and I can't explain it. Wherever I went, from Brazil to England, from France to Germany, I was able to enter the international hit parades with songs translated into foreign languages ​​or made specifically for that market," Rita explained.
"I myself was the first to marvel at all this interest in me. Perhaps I possessed a particular type of vocality, a bit high-pitched, cutting, but deeply personal."
She added: "I think this strong personality was my trump card. Having personality means not going unnoticed. Today, however, there is a rampant tendency to copy others, and this has inevitably led to many "photocopied products." In my case, I also had a face halfway between a girl and a boy, red hair freckled face."
Rita's appearance and looks would become a big talking point later on when she entered the world of television. She looked like what some might call a "tomboy," a term for girls or young women with masculine traits.
"You don't need to wear a women's dress to be a woman," Pavone once said.
After winning the talent show and becoming a major star in Italy, fame came quickly for the 19-year-old Pavone. She sold hundreds of thousands of albums in Italy and was invited to the United States to audition for RCA Records. Everyone thought Rita was the next big thing.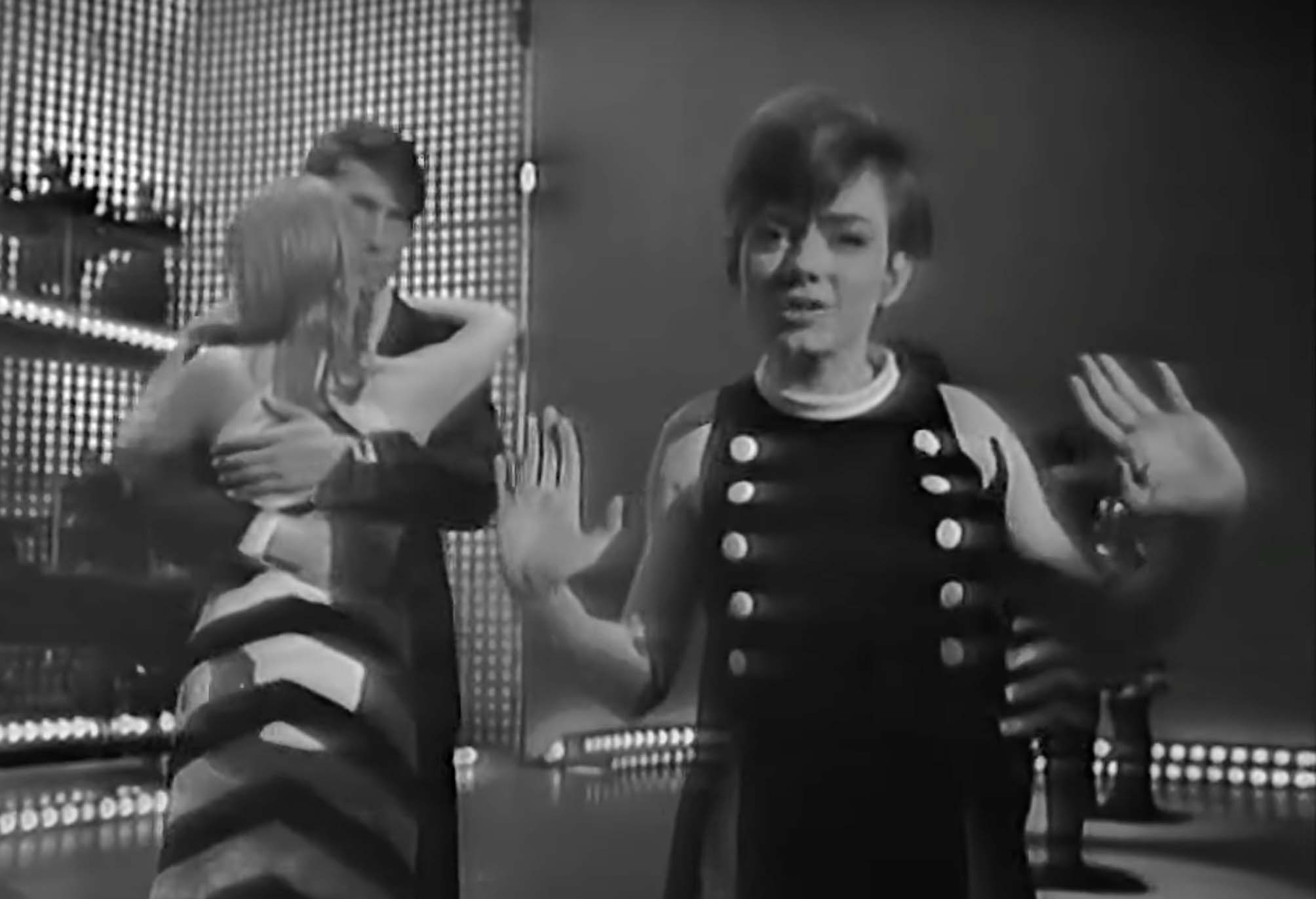 She recorded an album and embarked on a PR tour across the United States, where she got to perform on the legendary Ed Sullivan Show.
The remarkable meeting with Elvis Presley
She also got to meet some of the greatest singers of all time. Rita performed with Diana Ross and The Supremes, Ella Fitzgerald, and Tom Jones. Moreover, she appeared several times on Ed Sullivan Show and in performances at the legendary Carnegie Hall in New York.
But the biggest and most prominent meeting didn't take place on any stage. Instead, it was in a recording studio in Nashville, when Rita Pavone met one of her biggest idols and arguably the biggest star ever: Elvis Presley.
The King of Rock offered the entire world something new with his music. He was without a doubt one of the greatest entertainers we've ever seen, equally talented and charismatic.
Besides being a major music star – with songs like Jailhouse Rock, In The Ghetto, Hound Dog, and Love Me Tender – Elvis appeared in a collection of films that helped to elevate his career to new levels. These included King Creole (1958), Viva Las Vegas (1964), and The Trouble with Girls (1969), amongst other classics.
Tragically, Elvis passed away in August of 1977, leaving the world to mourn a true phenom of entertainment.
Elvis's estate, Graceland, located outside of Memphis, Tennessee, became one of the most famous places in the world when the musician bought it for $102,500 in 1959. According to its museum, Elvis moved into Graceland on June 26, 1957, and lived there until his tragic passing.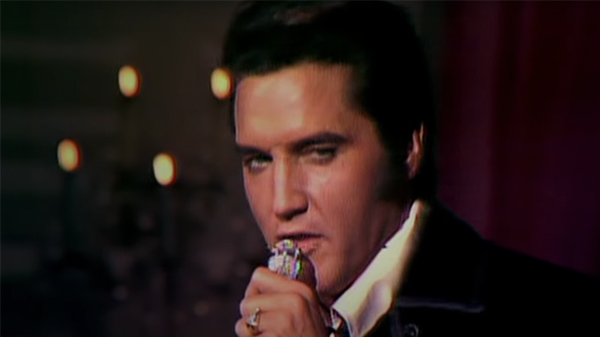 Just years later, in 1982, his former wife Priscilla, alongside two executors, converted it into a museum to maintain the estate and Elvis' legacy.
"I started whining as children do"
Graceland has 23 rooms and measures 17,552 square feet. Today, it's one of the biggest tourist attractions in the US, attracting around 600,000 people annually. It is reportedly the second most-visited house in the US, behind only the White House. Since its opening in 1982, more than 22 million visitors worldwide have stopped by.
It is said to cost the Presley family around $500,000 yearly to maintain the estate.
At the time of their crossing paths, Rita Pavone was recording with her producer, Chet Atkins, in the "Music City." The Italian, who didn't understand English at the time, overheard her "muse," Brenda Lee, talking about Elvis. Only, Rita didn't understand why.
It turned out that Elvis was due to visit the same recording studio. Pavone got goosebumps when, via her interpreter, she found out.
"Suddenly, there was a chill because I wanted to meet him. So I went to Chet Atkins, asking him the big favor of letting me know him when at one point," Rita recalled.
"I saw a crowd of people arming themselves, they seemed to be preparing the landing in Normandy, he absolutely didn't want to be disturbed, they said. So I started whining as children do, it wasn't possible to waste such an opportunity, I convinced them, but they made me a lot of recommendations."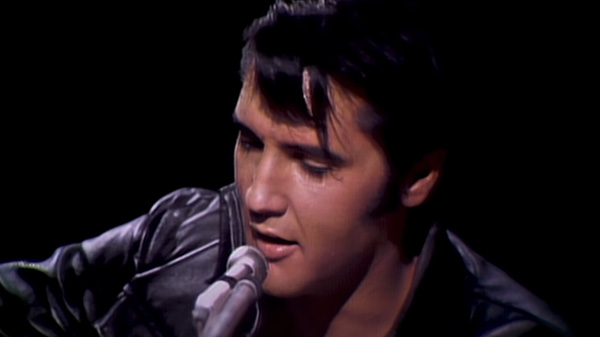 Rita Pavone added: "I waited until midnight in the RCA studios, until they entered: first, his lawyer, his secretary, his sound engineer, all his staff. And then him. He had yellow Ray-Bans that I had never seen before, the sideburns it was beautiful. He came in and greeted us and he came towards me. I asked him if I could have a photo of him and he was very helpful, he told me I could have even more. So he called his secretary who gave me a canvas where he wrote: Best wishes to Rita, then he gave me a kiss and left."
Elvis told Rita that he knew her
The canvas holds a very special place in Rita Pavone's heart, and the meeting with Elvis was, of course, fantastic.
"I have it at home! My son, who is very realistic and pragmatic, said that when I die, he will sell it! A man of that stature and popularity who was so down to earth blew me away," she stated.
To meet Elvis himself had been the wish of millions of fans worldwide. For Rita, that wish came true, though if Elvis's manager had gotten his way, she would never have gotten the chance.
In fact, Elvis's manager reportedly didn't want his client to meet Rita at all. Once they did meet, though, Elvis said the most incredible thing.
"His manager, the famous Colonel Parker, didn't want me to meet him. But when he came out of the studio, he saw me and said, 'But I know you! You went to the Ed Sullivan show.' It was Elvis who recognized me. I asked him for a photo, but he even gave me one of his paintings," Pavore reminisced.
Things couldn't have gone better for the Italian singer. Three of her songs, Datemi un Martello, Viva La Pappa Col Pomodoro, and Cuore, entered the UK charts in 1966. Several more hits followed, each hitting the charts in countries including Brazil and Germany.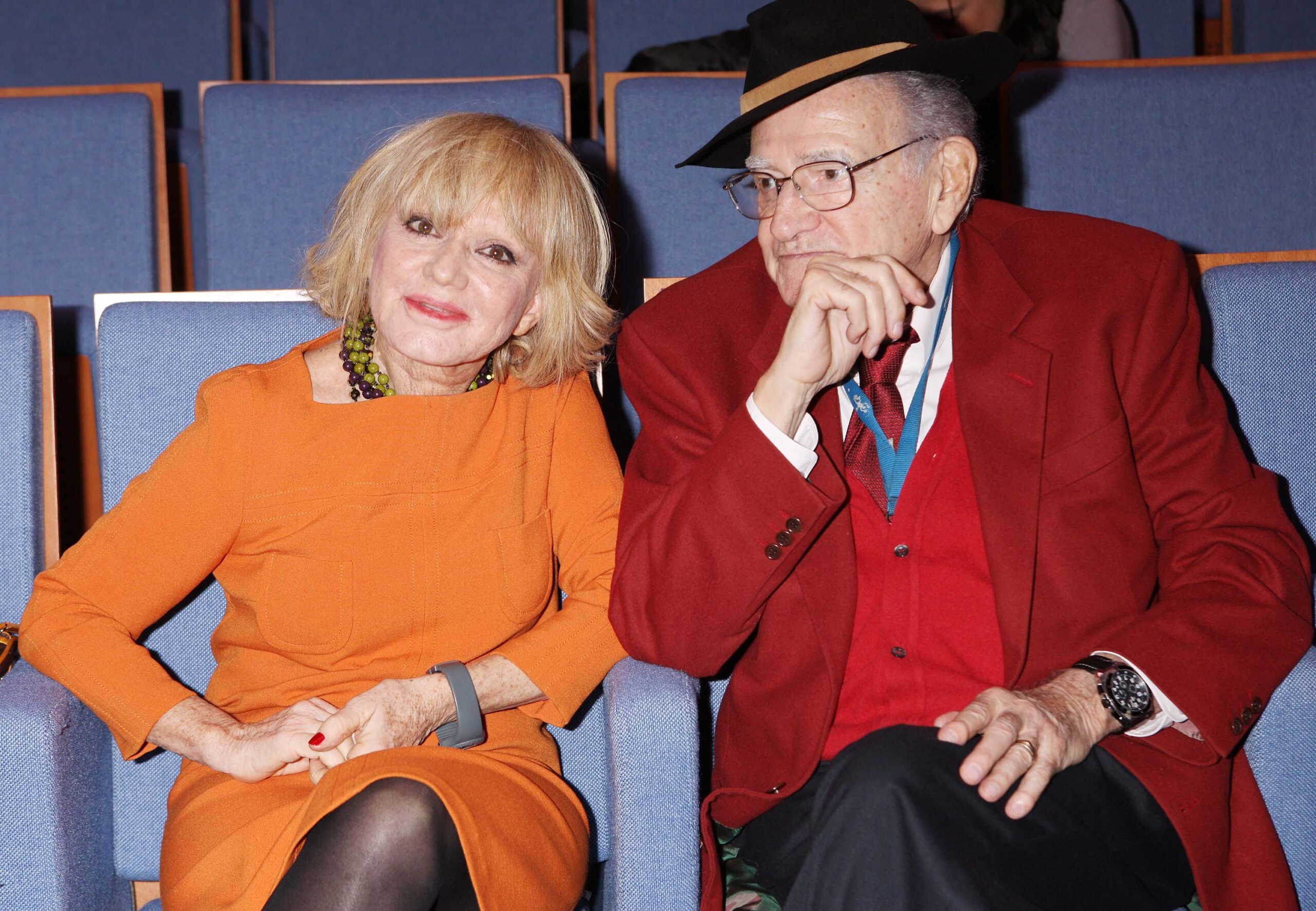 As mentioned, though, there was a problem with cracking the US. At the time, "Beatlemania" was spreading across the country, making it decidedly difficult to become the next big thing.
Rita Pavone's controversial' marriage
A huge success in the US just never happened for Rita, and after five years, she decided to return to Italy. There, she became a big television star. The singer made her debut in the 1965 television show Il Giornalino di Gian Burrasca and went on to appear in many series and films.
Upon returning to Italy, Rita also found the love of her life. Remember Teddy Reno, the one who initially accepted her into the talent competition all those years ago? Well, he had become her manager, and as the years went by, their love blossomed. Finally, in 1968, the couple married – though their union was highly controversial among friends and family.
Teddy was nearly 20 years older than Rita. They had been together since the early 1960s, but the age difference was quite the scandal, even at that time. When Rita returned to Italy – after meeting Elvis – her father was unhappy that she and Teddy were thinking of tying the knot.
Pavone's father opposed it, even declaring that he would hinder the wedding in any way he could. As years passed, though, he realized he had made a mistake by doubting his daughter.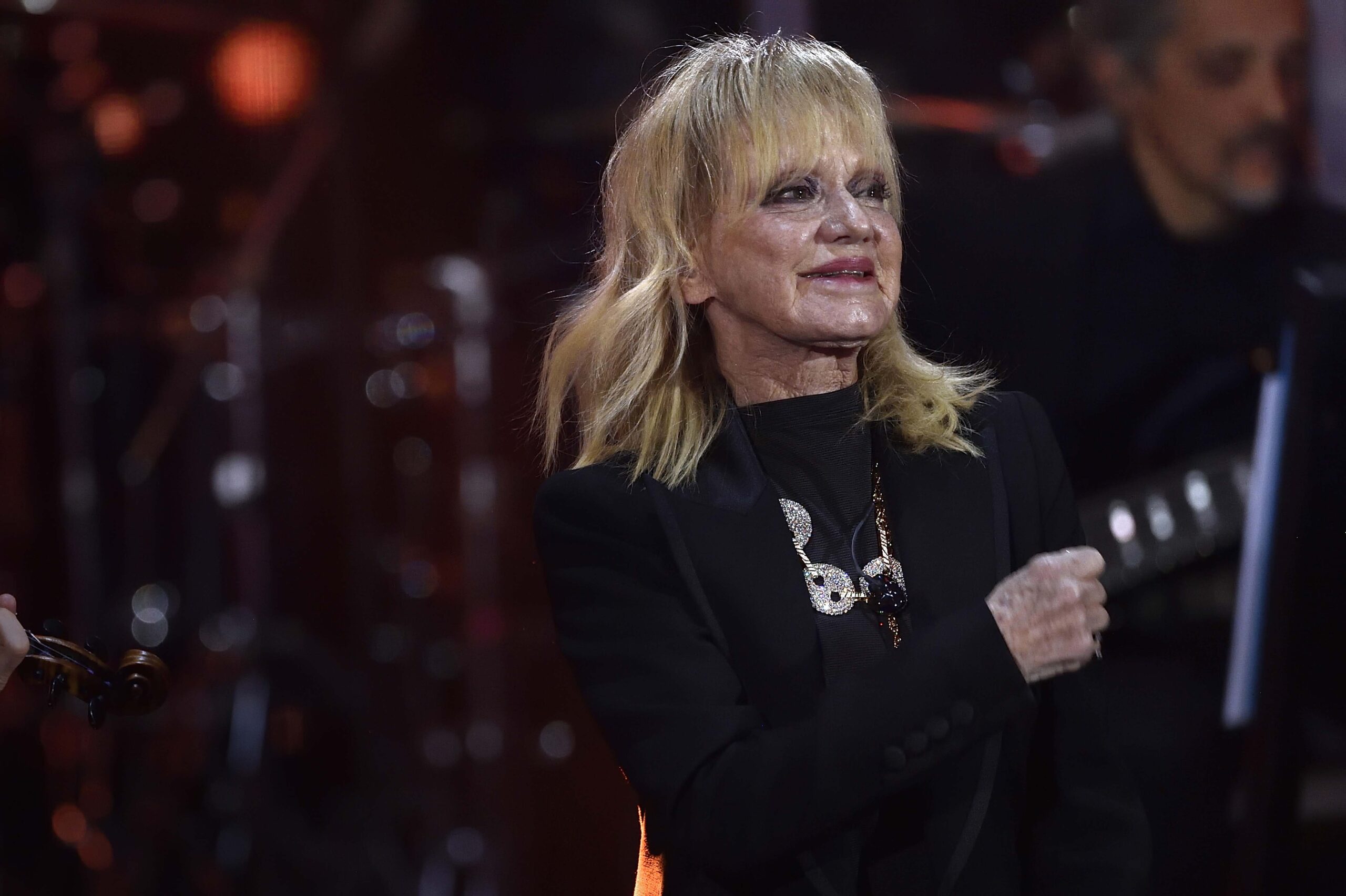 "One day he came to our house in Switzerland and admitted he'd made a mistake. Dad did everything, he didn't want me to get married, then he understood that everyone must make his own choices," Rita recalled.
Rita Pavone – today
Pavone's career continued for decades. In the mid-2000s, she announced her retirement from the stage. Seven years later, she returned, and in 2016 competed in the Italian version of Dancing with the Stars. She performed at the legendary Sanremo Festival in 2020, and again the year after, in a Christmas special. Today, she lives in Ticino, Switzerland, with her husband, Teddy.
Rita Pavone's career is truly magnificent, and we are so happy that she got to meet and hang out with Elvis Presley.