Alicia Silverstone is still one of my all-time favorite actresses. It's no great stretch to say that her character Cher Horowitz in Clueless was the IT GIRL back in 1995.
The famous MTV movie award winner was such an important part of many people's childhood, and Alicia seemed poised for bigger things.
But starting an acting career in such a successful movie as Clueless proved to be difficult. Today many have probably forgotten about her – though lately, she's picking up small but pretty impressive roles.
Looking at this former teenage star today, I must say she has aged beautifully, and more importantly – Alicia seems to have such a beautiful spirit and personality!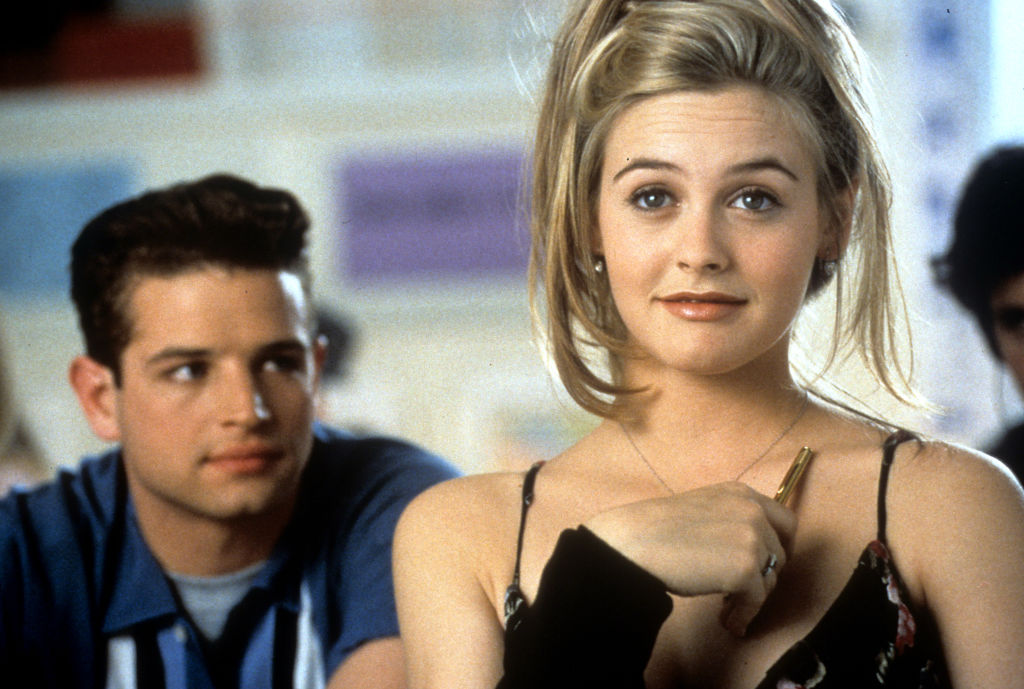 Many probably think of Alicia Silverstone as a pretty, stylish girl with a privileged upbringing – just like her character Cher in Clueless. But if we look more closely at her upbringing and life today, there is more to Alicia than meets the eye.
Alica was born in 1976 in San Francisco, California. Her mother was Scottish and worked at Pan Am as a flight attendant; Alicia's father came from England and worked as a real estate agent.
Alicia spent a lot of time in England during her childhood but grew up in Hillsborough, California. She became interested in acting very early on in life. At family get-togethers, Alicia would make up dances and routines for their parents.
Her love for acting came naturally.
"I just knew I always wanted to do it – I didn't mean movies necessarily. I didn't even watch movies when I was little. I just wanted to be the word 'actress', whatever that meant, I think," she said in 1995.
At one point, someone pushed Alicia's father to take her to a modeling agency. As a 6-year-old, she landed her first modeling job. According to Alicia, she "hated it more than anything", but it was an outlet for her acting.
And it worked. Soon, she became a sought-after face for many producers. Her first significant television commercial was with Domino's Pizza. After that, the wheels kept on turning.
Many people probably think that Clueless was Alicia's breakthrough movie – but she was an acclaimed actress before she got the role of Cher Horowitz. In 1992, Alicia appeared in an episode of the iconic television series The Wonder Years.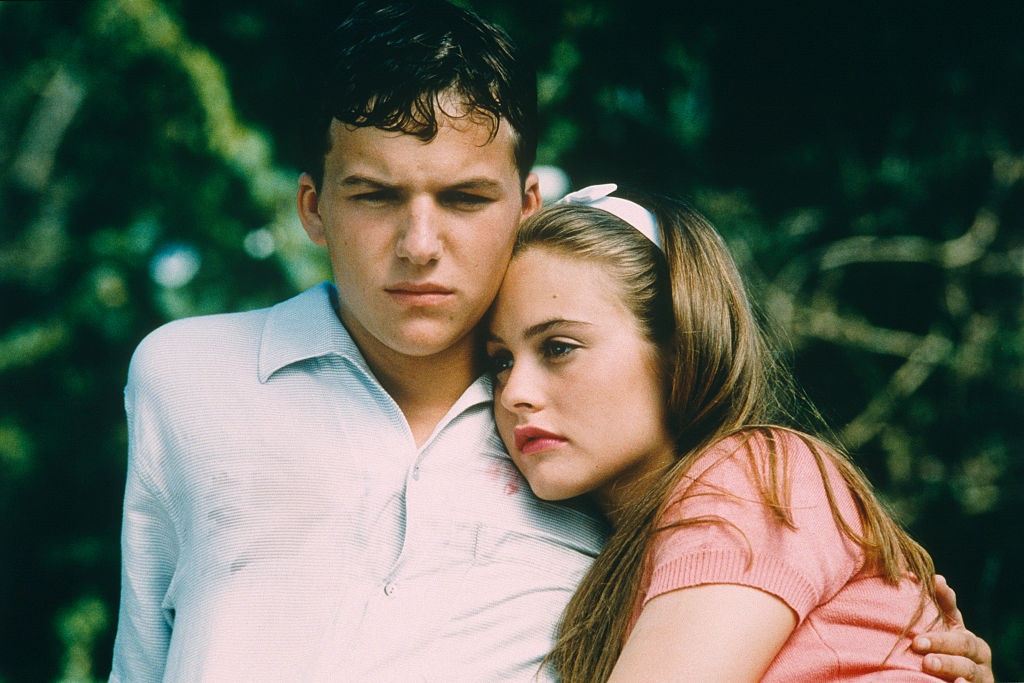 Her film debut came one year later when she starred in The Crush, a psychological thriller. Alicia was just 16 when she took on the leading role of a teenage girl who sets out to destroy an older man after he ignores her feelings.
Felt lonely
It was clear that young Alicia had something very special, and she won two awards at the 1994 MTV Movie Awards for her role interpretation in The Crush; Best Breakthrough Performance and Best Villain.
But even though she was praised and The Crush was a success, Alicia struggled on a personal level when shooting the movie.
"Yes, I went to Canada by myself to do the film when I was 15, and I turned 16 on set. I was like, "I can do anything." But in my heart of hearts, I was lonely. So I trusted everyone, which was a mistake I learned from," she told Interview Magazine in 2013.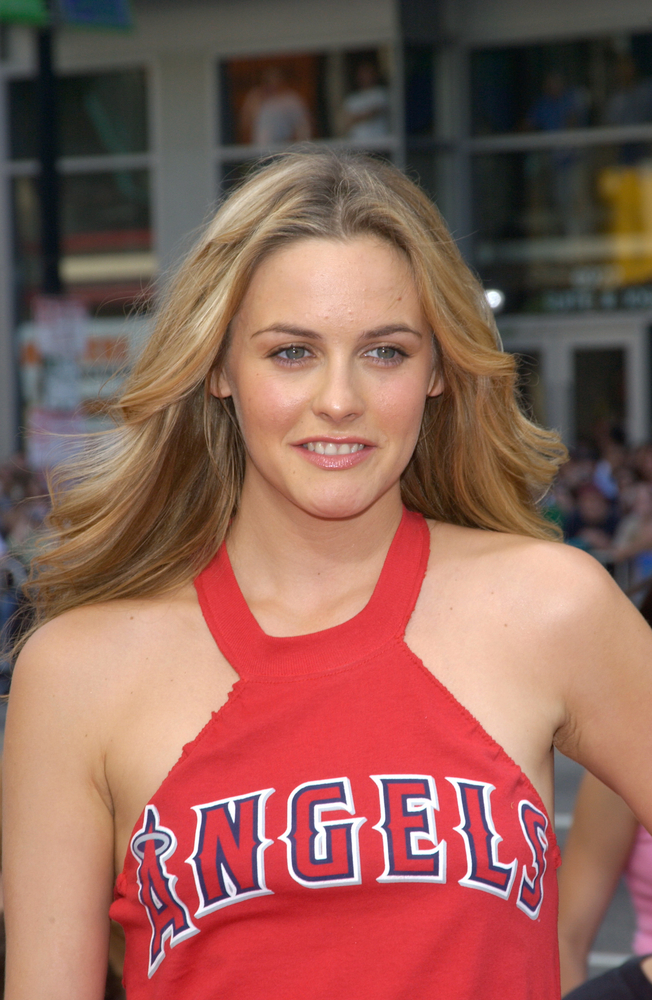 According to Alicia, she still thinks about The Crush now and then.
"I wish I could go back and do the movie again because it isn't often that a young girl can be aggressive and take over the whole movie. I wish I'd had more experience at that time," she said.
Aerosmith music videos
In any case, her performance in The Crush would eventually lead to her career-defining role in Clueless. After watching her in The Crush, the renowned director Marty Callner knew he wanted Silverstone for a role in a music video he was shooting for Aerosmith.
"He liked what he saw in the movie," Silverstone told Rolling Stone in 1995 and said: "And what he saw was a good actress, not a pretty girl. It's about what you have inside.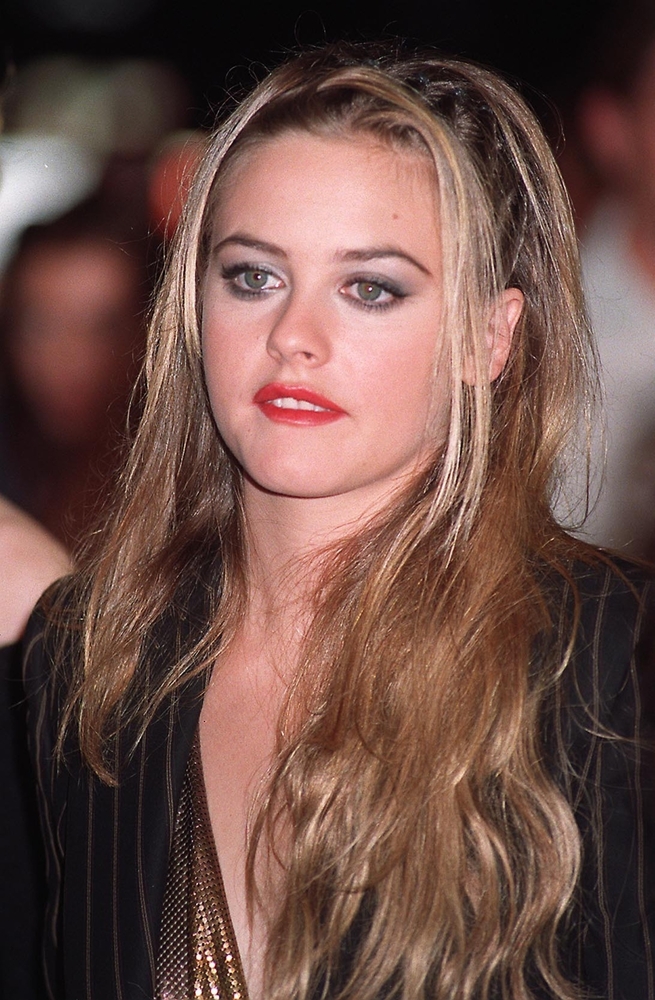 In the end, Alicia was cast for three music videos with the popular band, and they were all hits.
During an era when music videos were a huge thing, Alicia became a household name. She became known as "that girl from the Aerosmith videos".
"In the Aerosmith videos, when Marty [Callner], the director, and I talked about doing Crazy, the one with Liv Tyler, we plotted it out together. Right away I said: "I'm not going to strip. I'll be the man," Alica told The Guardian.
Breakthrough with Clueless
Filmmaker Amy Heckerling was one of many people who had noticed Alicia in the Aerosmith music videos. She wanted her to play Cher Horowitz in the teenage comedy Clueless. The rest, as they say, is history.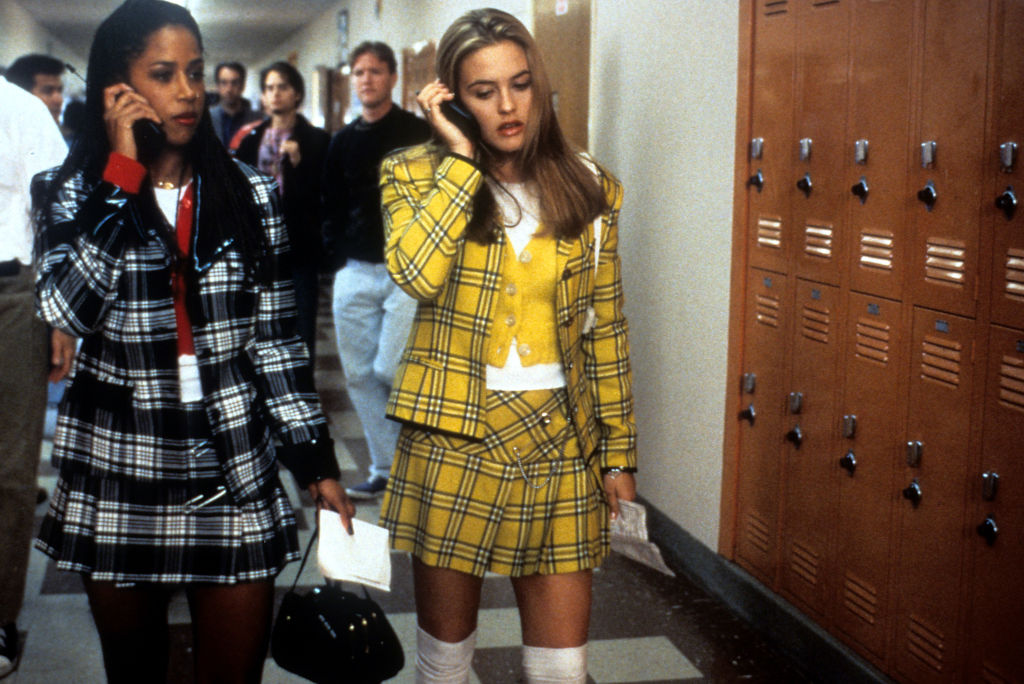 Clueless, from 1995, had a diverse cast of talent that went on to grace our screens for many years. I've heard a lot of people saying that they cannot imagine their teen years without this movie having been filmed – it became an important part of many's childhoods. Every teen girl in the 90s wanted to be Cher!
In the movie, Alicia starred as the spoiled Beverly Hills teen Cher, a beautiful and popular blonde who lives in a mansion with her wealthy father. The plot centers on Cher and another high school student named Tai Frasier (played by Brittany Murphy).
According to Alicia, she intended her character to be a combination of several legendary actresses.
"I thought I was channeling Marilyn Monroe and Lucille Ball, and that wasn't the case," the MTV movie award winner said at the L.A. Film Festival in 2014. "But I just felt like that!"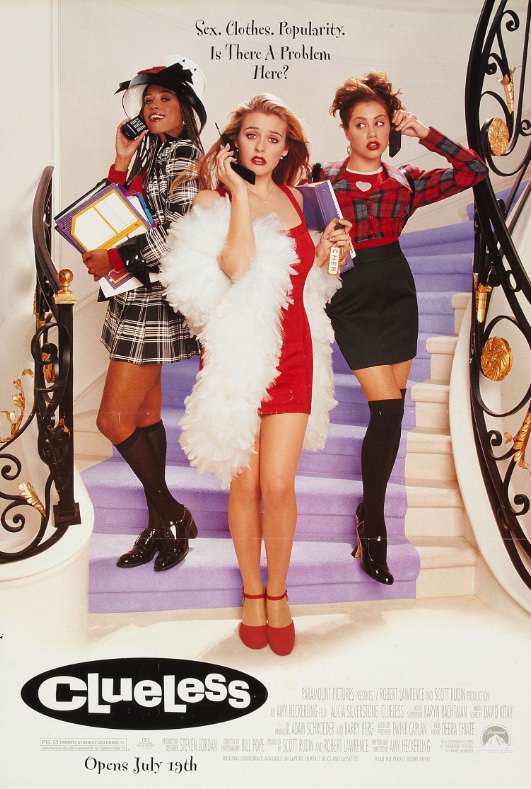 Today, the movie is considered a '90s classic – but it can be hard to fully understand how influential this movie was unless you remember the time before it. That everyone had cell phones was a completely foreign idea at that time, but Cher had one and it demonstrated how spoiled and pampered these Beverly Hills girls were.
The moviemakers also studied real Beverly Hills high school students to learn how they talked. Today, the slang that's used in the movie is very common. Some would even say it's old and outdated. At the time, though, no one talked like that except the girls around LA.
Another thing that stood out was that Clueless didn't rely on already-known fashion trends and jargon from that era. It's full of original designs, and a lot of people were stunned by the amazing outfits and style-changing fashions in the film.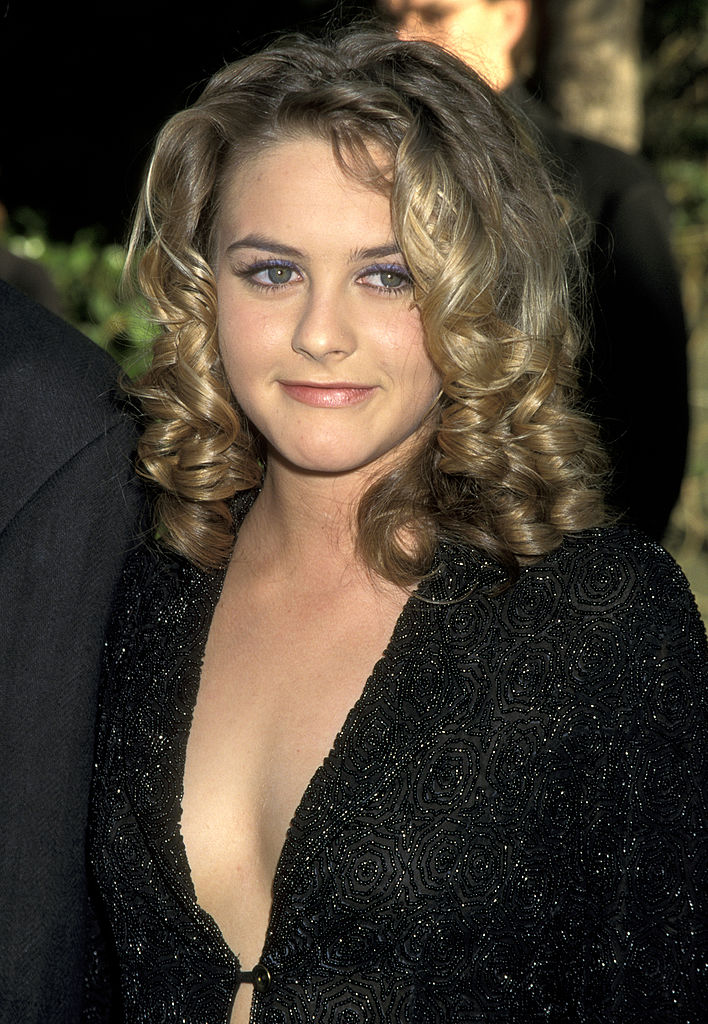 The cult-classic film grossed $56.1 million in the United States and has been hailed as one of the best teen films of all time. But while the movie catapulted Anna to stardom, all the buzz and money came with a high price.
She was only 18 in a male-dominated industry and had to deal with all that entails. As a result, she found it difficult to find her voice, and her experience of Hollywood turned sour.
"It was just extreme how I was being talked to and talked about. I think I just got turned off by it," she told The Guardian.
After her success with Clueless, Silverstone signed a lucrative deal with Columbia, which gave her between $8 and $10 million. She appeared in some decent movies and seemed poised for bigger things, but then the infamous Batman and Robin movie came along.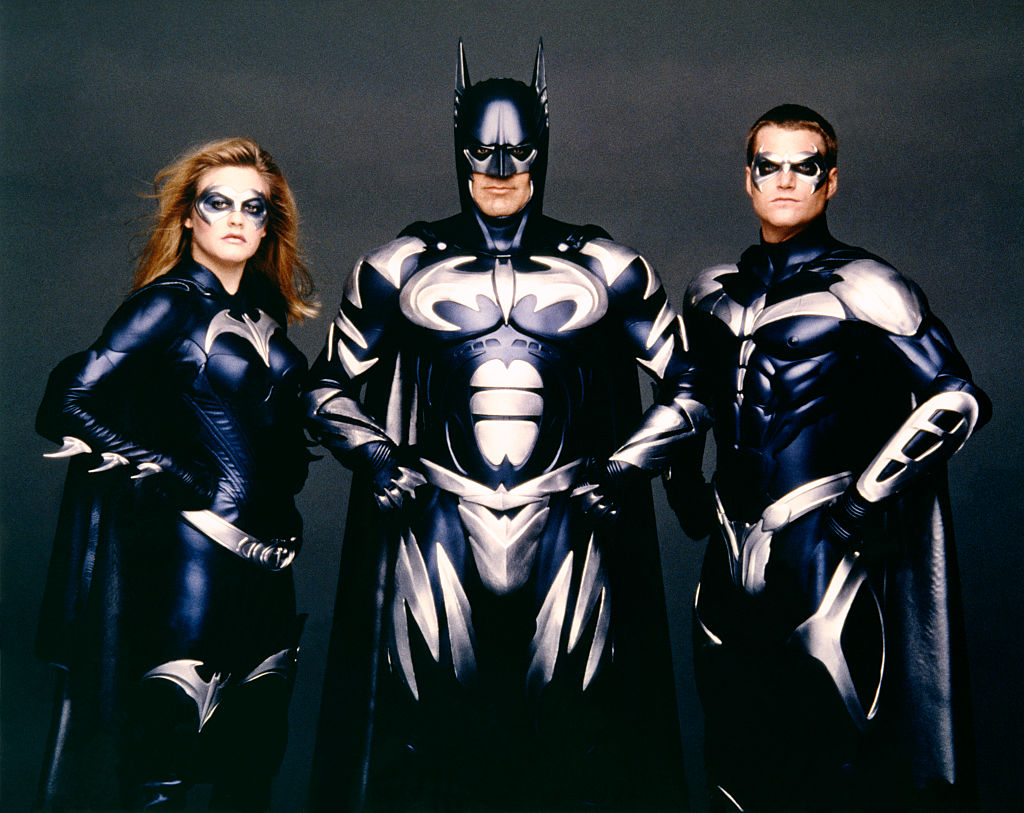 Alicia starred as Batgirl in Batman & Robin, a presumed blockbuster in 1997. But the film didn't live up to the expectations and received harsh criticism. Some critics still consider it one of the worst movies of all time, and Alicia won the less flattering Razzie Award for Worst Supporting Actress.
"That wasn't my favorite film-making experience," she said.
Unfortunately, she was also labeled "Fatgirl" by some tabloids after the movie. Hollywood and the tabloids drove her out as soon as her appearance changed from a cute blonde to that of a different character.
One paper compared her to Babe the Pig in a column titled: "A Weighty Issue." And the paparazzi chased and shouted "Fatgirl" to her – just to get a reaction.
"They would make fun of my body when I was younger," she said. "It was hurtful but I knew they were wrong. I wasn't confused. I knew that it was not right to make fun of someone's body shape, that doesn't seem like the right thing to be doing to a human."
Throughout the 90s, Alicia had been a star and a public profile. But Batman & Robin was an early indication that things were about to change.
In 1999, she was on the warpath and said that "Hollywood has gotten pretty bad." She also declared that "some of the most popular movies this year insult my intelligence."
Then, in the 2000s, she stepped away from the limelight, and the brilliant actress literally 'disappeared' before our eyes. Instead, Alice, a self-described "theatre nerd," focused on smaller-scale films and theater.
"I stopped loving acting for a very long time," she told The Guardian.
Alicia Silverstone husband
When Alicia met her husband, Christopher Jarecki, it was natural for her to focus on other things. She realized that acting wasn't everything, and discovered that she had a passion for activism and veganism.
After being partners for a long time, Alicia tied the knot with rock musician Christopher Jarecki at Lake Tahoe on June 11, 2005.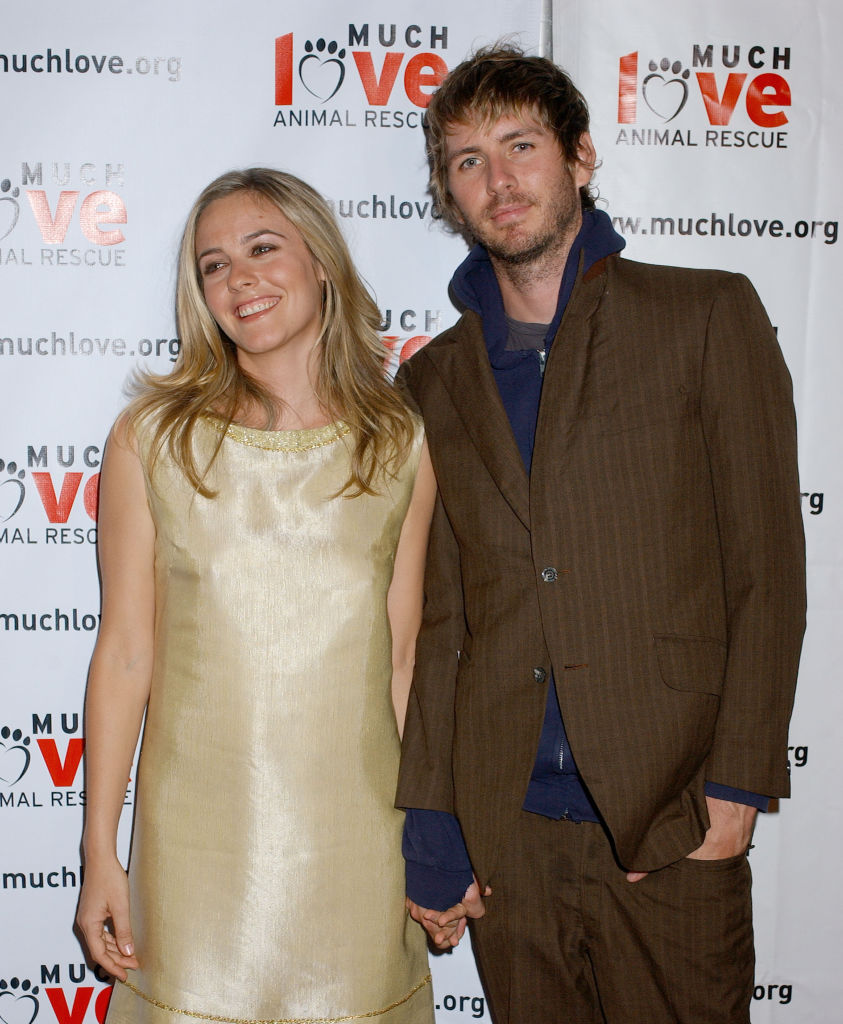 In 2011, they welcomed a son named Bear Blu Jarecki. The family lived in an eco-friendly house in Los Angeles with solar panels and an organic vegetable garden. Alicia shares a very strong bond with her son and she loves to be a mama. For example, her 11-year-old son still sleeps in the same bed as her.
"I'm a loving mama. I believe in love, I believe in nature, and our society is scared of nature and love," she said, adding that she'll likely get in trouble for saying this so publicly, but she doesn't care.
When Bear was younger, Alicia caused quite a stir when she went public and revealed that she gave the son food she'd already chewed herself.
"He crawls across the room to attack my mouth if I'm eating," she wrote alongside a photo of them on her blog when Bear was 10 months old.
In 2018, Alicia and her husband went separate ways, citing irreconcilable differences. The settlement revealed that Alicia had to pay her ex-husband $12,000 monthly in spousal support. But according to a statement released by the former lovebirds, "they still deeply love and respect each other and remain very close friends."
Activism and vegan diet
Alicia, who had tried to be a vegetarian during her childhood, became a strict vegan in 1998 after attending an animal rights meeting.
"I realized that I was the problem … I was an animal lover who was eating animals," she told InStyle Home.
Over the years, the Clueless star and conservationist has been an outspoken animal rights activist. She has fronted campaigns for the animal rights organization PETA and funded sanctuaries for rescued pets in Los Angeles.
Alica also surrounds herself with a "menagerie of rescued dogs." If you're lucky, you could stumble upon her out on the streets of Los Angeles, where she usually walks her dogs.
Many probably don't know this, but Alicia is also very passionate about food. In 2011, the former teen star released her New York Times best-selling cookbook The Kind Diet.
In the book, Alica "shares the insights that encouraged her to swear off meat and dairy forever, and outlines the spectacular benefits of adopting a plant-based diet."
Revival in acting
In 2007, Alicia's acting career took a new turn. She was offered a role in David Mamet's play Boston Marriage. The experience reinvigorated her.
"My body was just like, this is what I'm meant to do, I love it so much, I need to find a way to do both, to be able to be an actress and be an activist at the same time so that's what I did."
In the 2010s, she continued to appear in independent productions and did much theatre work. Massive Hollywood productions didn't attract her; Alicia's goal was to find a balance between acting, activism, and hobbies.
"I had no interest in being famous or maintaining any kind of fame," the MTV movie award winner told Vanity Fair in 2018.
Today, she lives out her dreams on stage and remains active in the film industry. She's picking up small but pretty impressive roles lately – in 2020 she starred in the comedy thriller film Bad Therapy and appeared in Sister of the Groom, which she also executively produced.
Alicia has acted for almost 30 years and I'm glad she's kept herself from spiraling down. To me, she'll always be Cher from Clueless.
She does not have to be a huge star now, what matters is that she made a timeless classic and is living a happy and healthy life. And I'm so glad she kept her beauty natural. That charming smile is still hers!
I feel like it must be hard starting an acting career from such a successful movie because anything she did after that could never match the success of her debut movie. But looking at her career to this date, Alicia Silverstone can be proud of what she has achieved.
And this 45-year-old woman has much more to give!
"I think I do love acting still," she told The Guardian.
"I mean … I know I do! I hope to be doing theatre until I'm dead."
Alicia is kind, healthy, beautiful, and intelligent.
We hope to see you on our screens for many years – why not in a remake of Clueless?