William Shatner has admitted that he is aware he doesn't have "long to live" and has accepted that his "time has limited," according to new reports.
The Star Trek star has enjoyed a successful career at the top of the entertainment industry, becoming a household name after landing the part of Captain James T. Kirk in 1966.
He reprised that role a number of times up until his final appearance in the Star Trek franchise in 1994, by which time he was a certified icon.
More recently, Shatner's been involved in the production of a documentary about his life titled You Can Call Me Bill. After admitting he'd received a lot of offers over the years to do a documentary, he revealed that his reasons for making one now are directly linked to his mortality.
He told Variety: "I've turned down a lot of offers to do documentaries before. But I don't have long to live.
"Whether I keel over as I'm speaking to you or 10 years from now, my time is limited, so that's very much a factor. I've got grandchildren. This documentary is a way of reaching out after I die."
Andy Vermaut shares:William Shatner says he doesn't "have long to live": The Star Trek legend says his new documentary 'You Can Call Me Bill' is "a way of reaching out after I die"

The post William Shatner says he doesn't "have long to live"… https://t.co/fQwwduEVyH Thank you. pic.twitter.com/tMttGp0Kmb

— Andy Vermaut (@AndyVermaut) March 10, 2023
As for the prospect of dying, the 91-year-old spoke openly and honestly.
"There was a time when actors and I include myself in this, would portray death by falling to the ground and your eyes would flicker and you'd slump around and then you're dead," he explained.
"That's not how you die. This is how you die [Shatner's eyes go wide abruptly and his breath stops]. See? I'm dead. Ever put a dog down? When I have to put a dog down and I'm at the vet, I cup my dog's head and I say, 'I'm with you baby, I'm with you.' And the injection goes in and the dog looks at me with love, and that's it. You don't know they're dead.
"That's how you die. It's abrupt. My wife's brother walked out of the living room and into the bedroom. There was a thud. His wife walked in, and he was dead. Death comes anew to all of us."
Directed by Alexandre O. Philippe, the film about Shatner's life will premiere at the upcoming SXSW Film Festival in Texas.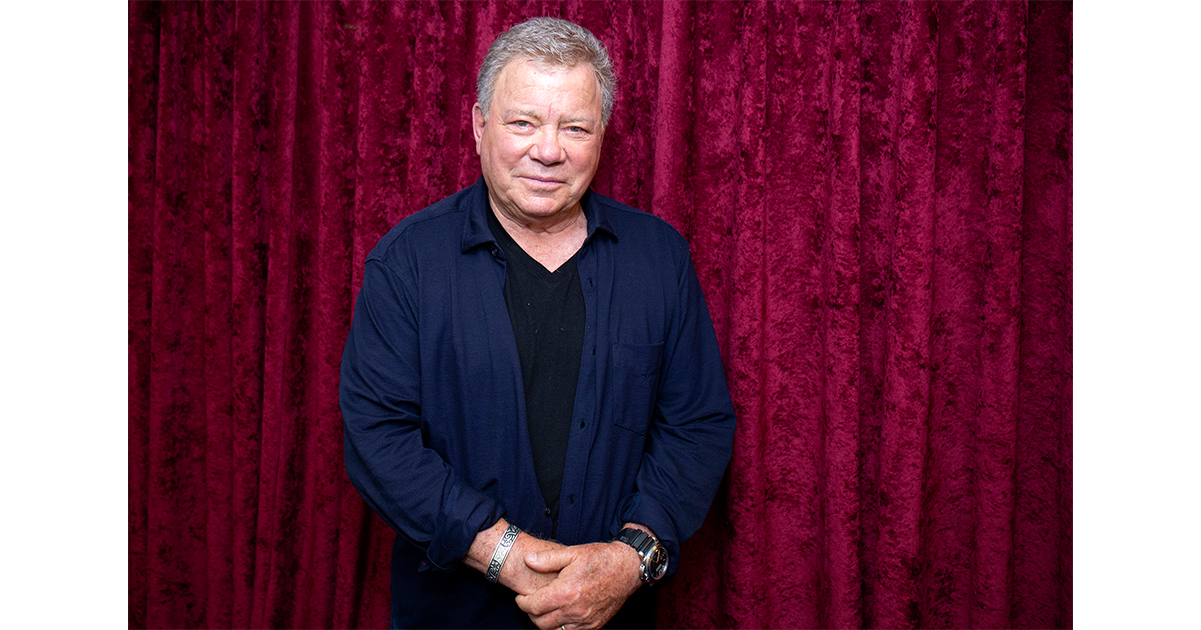 Back in 2014, the legendary actor also spoke on the significance of his grandchildren. He told The Guardian: "Being a grandparent is the greatest joy for me. I have the time now to grab a grandchild and talk, hug and kiss them and make sure that I'm taking time to be with them and to give them some aspect of the things I've learned.
"Family life is totally encompassing. I see my daughters every weekend. And we go off on holidays together — everything from skiing to snorkeling."
Back in 2021, Shatner made headlines when he boarded a Blue Origin sub-orbital capsule to be fired into space. In doing so, he officially became the oldest person to fly in space.
No matter what your opinion on William Shatner is, none can deny that he isn't a fantastic actor who has lived an incredible life.
Leave your comments regarding thoughts and opinions on this legendary entertainer in the comments box.
Meanwhile, share this article on Facebook if you think you're going to miss him!