For many of us, the name Susan Sarandon immediately evokes feelings of fondness. Across her incredible half a century long career, the legendary actress has time and time again captivated audiences around the world.
But there's more to Sarandon than her knack for versatility in the characters she plays, such as Louise in the trailblazing film, Thelma and Louise to Sister Helen Prejean in Dead Man Walking.
Sarandon is also known for frequently speaking out for women everywhere struggling with endometriosis, a disease she herself suffered from for a very long time and which complicated her chances of becoming pregnant. But it is perhaps more than anything in her own private life, as a mother, that she is the most dedicated of all.
Due in part to her physical ailment, Sarandon did not become a mother until reaching age 39 – but then proceeded to have two additional children. The actress has long stood out for her decision to keep trying to have children despite her age. Indeed, with every new child born, she made headlines due to her 'unusual' choice of launching her 'mommy career' 'so late' in life.
A Thriving Career
Born Susan Abigail Tomalin in 1946, Sarandon adopted her first husbands's name Chris Sarandon as her stage name. Today aged 75, she has devoted a large part of her life to her career as an actress, but is also a familiar face when it comes to fighting for important causes.
Sarandon's film career began with her starring in the 1970 dramatic feature film, Joe. She then dabbled in soap opera roles, in particular as Patrice Kahlman in A World Apart. Five years later in 1975 and aged only 29-years-old, she reached fame after appearing in the Rocky Horror Picture Show.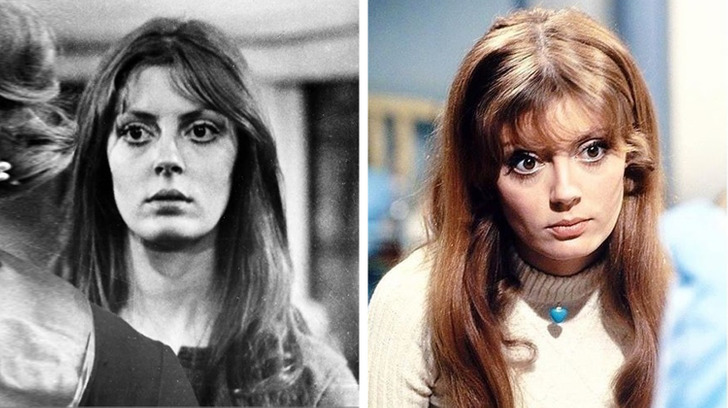 Less than 10 years later in 1984, she had an Oscar nomination under her belt (Atlantic City, 1980) as well as over 25 roles on both the big and small screen.
But while her professional life was thriving, her private life was more complicated. It was while in her relationship with Italian director Franco Amurri that she discovered that becoming a mother wouldn't be as simple as expected.
One cause in particular was her endometriosis. The disease, among other reasons, prevented her from starting her own family sooner in life.
A Journey Riddled with Pain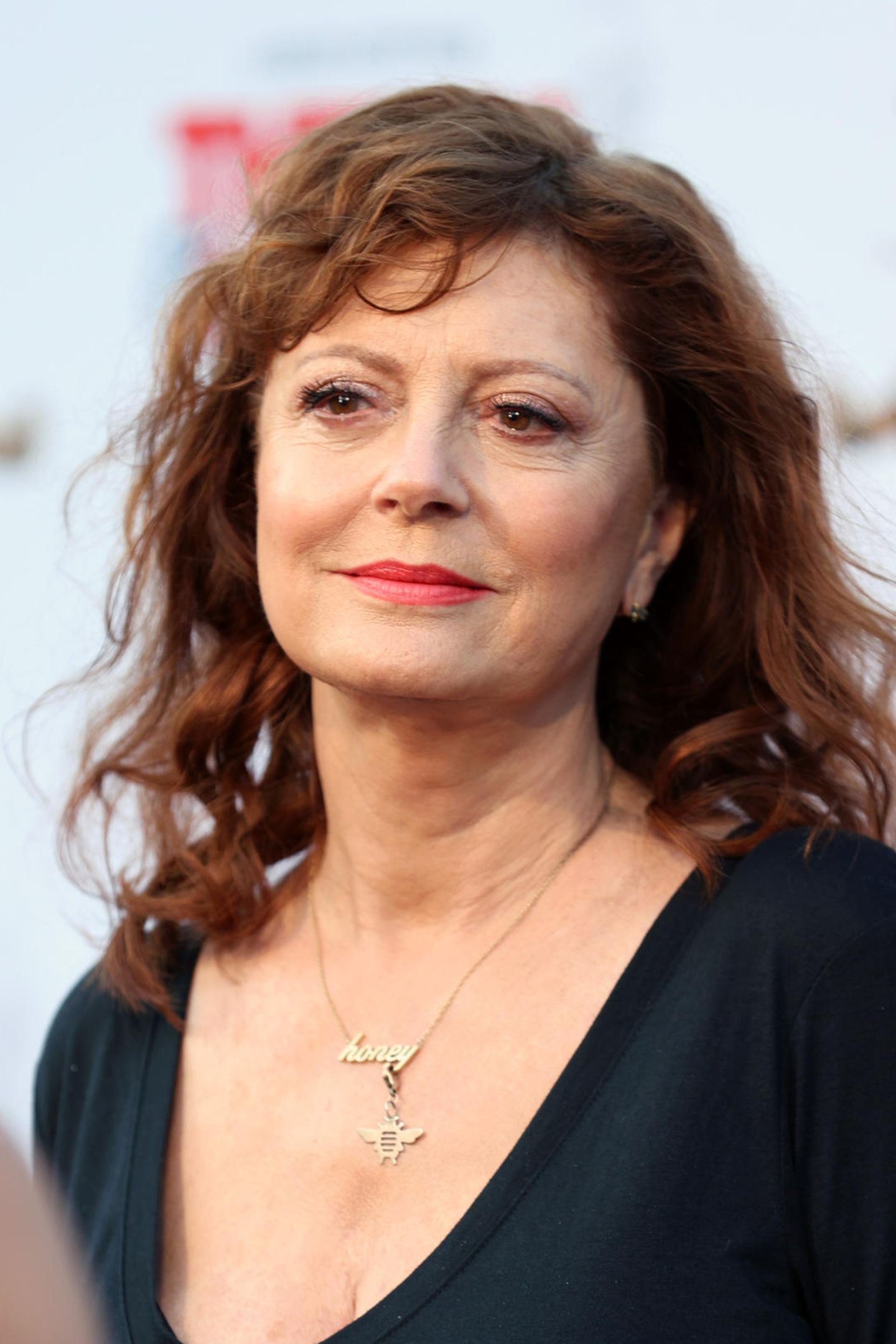 Sarandon had been experiencing several physical symptoms but it wasn't before she was in her 40s that doctors could finally give her the clear diagnosis. The benign disease causes the remains of the internal part of the uterus flakes off during each menstruation and causes bleeding and invading other organs, such as the rectum, bladder, or ovaries.
Not only did the disease cause pain in various parts of the body, the shattering diagnosis made it clear that Sarandon could find it more difficult to conceive, and to make matters worse, it increased her chances for serious pregnancy complications. Pregnant women with the condition are considered high risk.
Despite all this, Sarandon became pregnant at the mature age of 39.
"Don't have the baby," and "It will ruin your career," many around her said.
But Sarandon ignored that advice and embraced the tremendous blessing that was her pregnancy, soon giving birth to her very first daughter, Eva Amurri. Eva has since followed in her mother's footsteps and is today an actress and content creator.
One Blessing, Two Blessings, Three!
Her marriage to Amurri ended in 1988, but that same year would see her in a relationship with the actor Tim Robbins who was 12 years younger than her.
The couple had met while filming Bull Durham, and it's with Robbins that Sarandon would have her two next little bundles of joy: John "Jack" Henry, born in 1989, and Miles Robbins, born in 1992.
"I had my first baby at 39 and my third at 45, and with each child, [people were] like, 'Are you crazy? Don't!'" Sarandon revealed in an interview.
Through many interviews on the topic, Sarandon has made clear that she had to overcome a myriad of physical issues in every one of her processes of conceiving and carrying her children to term.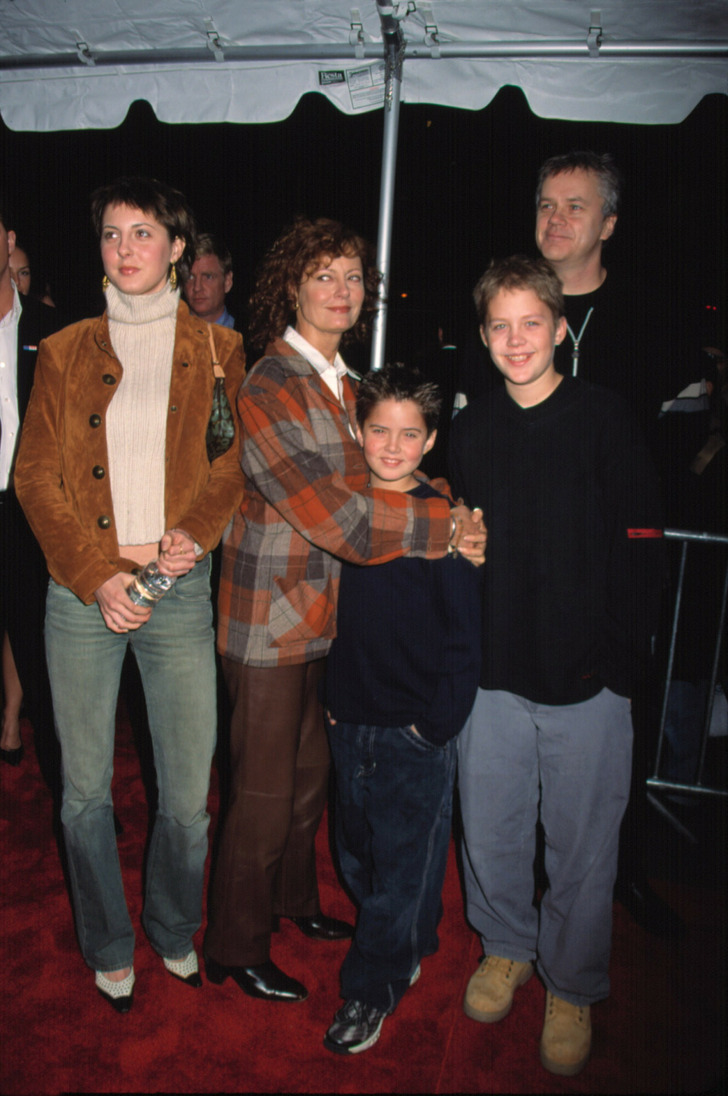 She also expressed that she refused to allow her disease, no matter how debilitating, to make her lose faith that she could be a mother.
"It's not okay to miss out on a part of life because of pain and excessive bleeding," she said in 2011 at an Endometriosis Foundation of America event.
She has been an ambassador for all women experiencing the same hardship, working hard to eliminate stigmas or fears surrounding the disease. Her goal is to remind women that it's ok to talk about their pain – and refuse to get used to it.
Women should not be afraid to seek a diagnosis and treatment as soon as possible in order to live a life with fewer restrictions.
Three Generations
Sarandon's eldest daughter, Eva is now also a mom, with 3 children of her own: daughter Marlowe, born in 2014 and sons Major James and Mateo, born in 2016 and 2020, respectively.
Both Sarandon and daughter Amurri occasionally take to their social media profiles to share wonderful pictures of their wonderful family. Sarandon is clearly not only a loving mother, but also an engaged and happy grandmother of three!
Their family extends to even include Sarandon's mother: the proud great-grandmother is pictured above as they all gathered to celebrate her 94th birthday!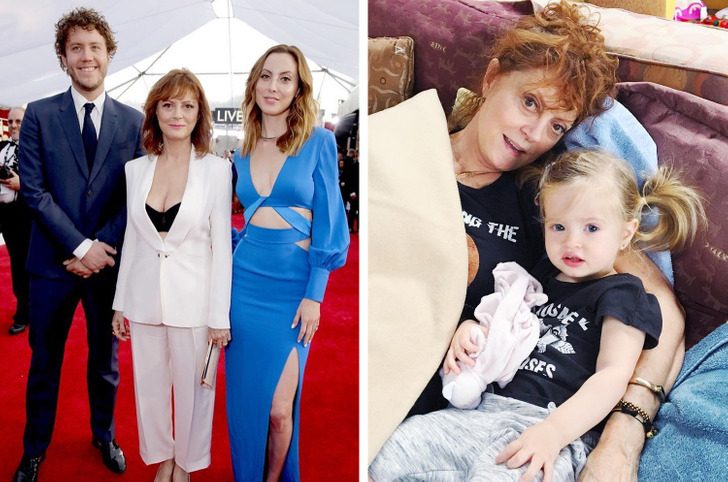 Needless to say, despite the difficulties Sarandon faced, she bravely followed her heart and found in it the strength to push through her physical obstacles.
But while Sarandon undoubtedly displays confidence and strength, certain individuals have criticized the actress for her fashion choices."
In 2016, Piers Morgan publicly criticized the actress on Twitter for her attire, explicitly taking issue with her white suit jacket, which was unbuttoned enough to reveal a black bra and cleavage.
"Would Susan Sarandon wear this to a funeral? No. It was thus horribly inappropriate for an In Memoriam tribute," Morgan tweeted.
In another tweet, he added, "To clarify, I've no problem with Susan Sarandon flashing her breasts. Just tacky to do it when fronting 'In Memoriam' at awards show."
Some trolls seemed to agree with Morgan, and one person called Sarandon "unattractive". Another one dubbed her a "wretched, old, dried up, nasty nobody."
In 2019, Sarandon discussed her perspective on fashion in an interview with Harper's Bazaar.
"While I may not be fully versed in every aspect of fashion, I am aware of what personally appeals to me and what captures my interest, which I choose to embrace. I don't feel the need to constantly conform to popular trends," she expressed.
Ultimately, Sarandon appears to be at ease with her body regardless of her age and has developed a greater sense of "appreciation" as she enters her 70s.She advocates for a mindset that celebrates and accepts oneself, promoting body positivity and self-acceptance as integral components of overall well-being.
"When your sense of time has an ending and isn't finite, like how it feels when you're young – when you have an understanding that time is precious – you have a tendency not to waste energy on the small stuff and only to surround yourself with people who are vital, curious, brave and adventurous," she says.
What a simply incredible woman!
Share Sarandon's story with all the other powerful women in your own life if you agree that she is one amazing female force to be reckoned with!