Goldie Hawn—who has been in a relationship with Kurt Russell since 1983—shared why she's never made the move to marry her longtime partner: "How many divorces have hurt children?"
Goldie Hawn isn't itching to rejoin the wives club.
The actress—who was married twice, before her relationship with longtime partner Kurt Russell—doesn't believe that getting hitched will improve her life in any way. When CNN's Chris Wallace recently asked her why she and the Death Proof actor haven't tied the knot after 40 years together, Goldie bluntly replied, "Why should we get married?"
The Overboard star went on to explain that she and Russell were married to separate people before getting together and, as she put it, "when it doesn't work out, it ends up to be big business."
"It's always ugly," said Goldie, who was married to Gus Trikonis from 1969 to 1976 and Bill Hudson from 1976 to 1982. "How many divorces are fun? How many divorces don't cost money? How many divorces make you hate the person more than you did before? How many divorces have hurt children?"
The 77-year-old added that she likes being able to wake up every day and actively "make decisions" to be in a partnership with Kurt, 72.
"Relationships are hard," she noted. "They're not always easy. There are all kinds of hurdles that we go through. There's things that we believe and things that we don't believe in that we agree on."
Goldie added, "Ultimately, staying independent with independent thinking is important, so you can hold onto yourself and you can have that feeling."
The actress first met Kurt while filming the 1968 movie The One and Only, Genuine, Original Family Band when she was 22 and he was 17. The two began dating after reconnecting on the set of 1984's Swing Shift.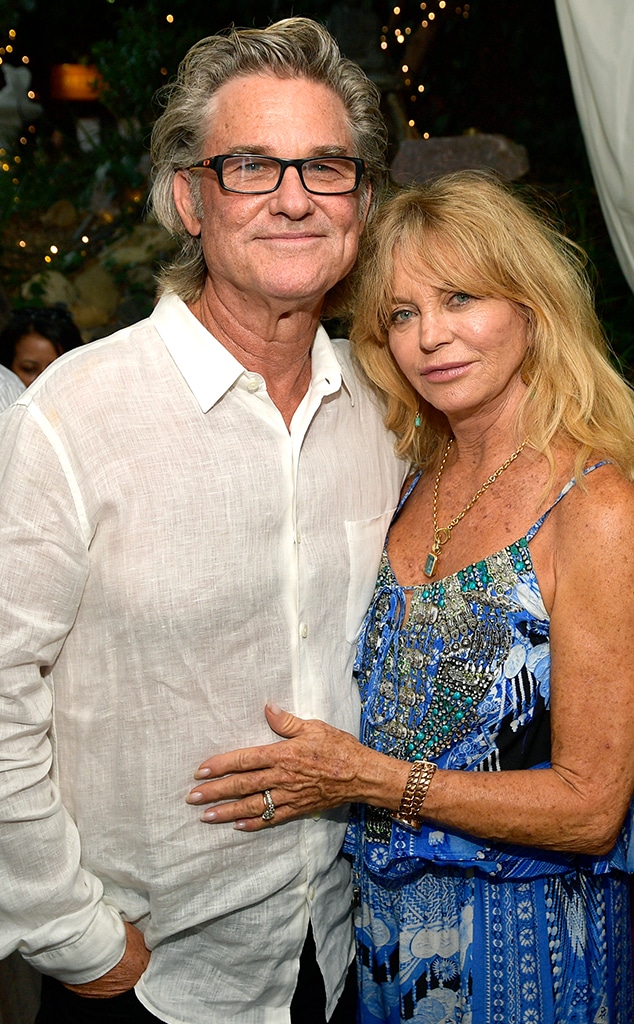 Matt Winkelmeyer/Getty Images for Netflix
Goldie—who shares son Oliver Hudson and daughter Kate Hudson with her second husband—gave birth to the couple's first child together, Wyatt Russell, in 1986.
She and Kurt are now grandparents to seven children, including Kate's 19-year-old son Ryder (with Chris Robinson), 12-year-old son Bingham (with Matt Bellamy), and 5-year-old daughter Rani (with Danny Fujikawa).
"A lasting relationship isn't about marriage," Goldie told Porter magazine in 2015. "It's about compatibility and communication. And you both need to want it to work. If one person does not want it to work, it isn't going to work."
The First Wives Club alum added, "It's also about not losing yourself in each other. Being together, two pillars holding up the house and the roof, and being different, not having to agree on everything, learning how to deal with not agreeing. Everything's a choice."