As the most awarded country music singer ever, a devoted wife, and mother to six children, Loretta Lynn had one heck of a journey.
Growing up in the coal-mining hills of Kentucky, she was dirt poor – her mother reportedly used Sears catalog pages as wallpaper.
The coal miner's daughter married Oliver "Mooney" Lynn when she was only 16 and, according to the girl herself, it took a while before she learned where babies came from …
Country legend Loretta Lynn was born April 14, 1932, in Butcher Hollow, Kentucky, the second oldest of eight children. Her mother loved American actress Loretta Young and decided to name her daughter after her. Loretta's father was a coal miner who died of black lung disease at 52.
Her family was poor by anyone's standards, and Loretta's early life was often tough.
"The winters were cold, so my mommy glued newspapers and pages from old Sears Roebuck catalogs to the wall to help keep the cold out. We didn't have money for wallpaper, but my mommy made that old house stay warm and beautiful," Loretta said.
She married her first husband Oliver "Doolittle" Lynn when she was just 16 years old and he was 21. Loretta was a young stay-at-home wife, and her husband worked as a logger to provide for the family.
The family eventually decided to move from Kentucky to the logging community of Custer, Washington. It was there Loretta suddenly started getting sick in the mornings – but had no idea why. She decided to see her doctor, who in turn asked her to get undressed.
"I just pulled the sheet over my head, like an ostrich. When he was done, Doc told me I could get dressed again. After that, he put his arm around my waist and he said, 'Honey, your trouble is, you're pregnant," Loretta explained in her book "Loretta Lynn: Coal Miner's Daughter".
The news came as shock for the young and innocent Loretta, still a minor at the time. She insisted that she didn't know what the word pregnant meant, or where babies came from.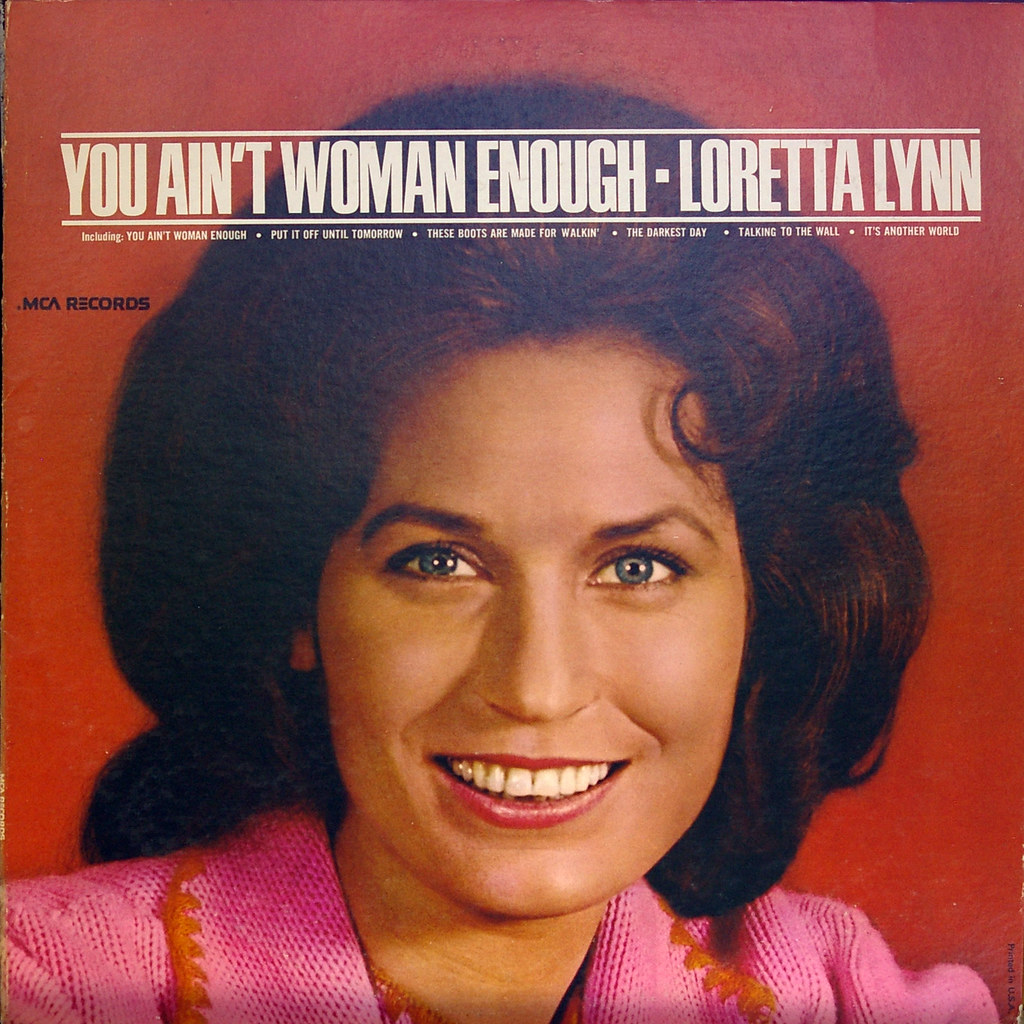 "I never knew where babies came from until it happened to me," she once famously said.
Her first son, Jack, was born in December 1949. His birth story says a lot about the circumstances in which Loretta and her family lived. Because she couldn't afford to stay at the hospital overnight, Loretta headed back home just hours after giving birth to Jack.
After her second baby, Loretta suffered two miscarriages. Unfortunately, the second miscarriage resulted in blood poisoning, and once again, she couldn't afford to go to the hospital. She managed to survive, but it was a close-run thing.
Despite it all, Loretta continued to fall pregnant. While expecting her third child, doctors said Loretta needed a Cesarean section. But there was a problem – she needed her husband's signature to go through with the procedure.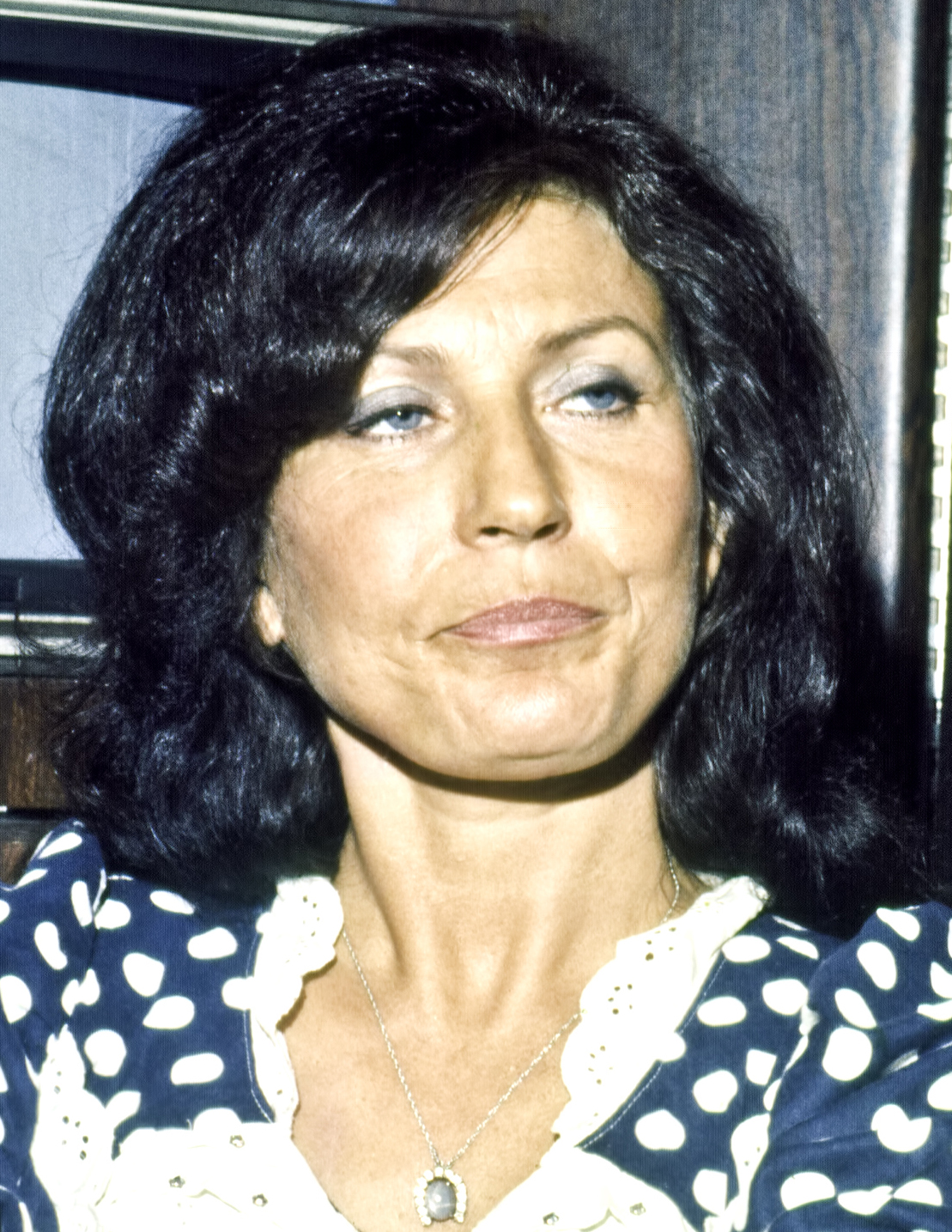 Incredibly, since she was still a minor, she couldn't sign her own consent form. This became a major problem as nobody could get a hold of her husband, Doolittle; he was out working in the woods. After being at the hospital for days, Loretta finally delivered her baby the natural way, and everything went fine.
"Doo called in from some logging camp and they kept teasing him. First, they said it was a boy, then a girl, then a boy again. But it was a boy, and we named him Ernest Ray," Loretta said.
Before the age of 20, Loretta had four children. As a stay-at-home mom, she barely went out (paying a babysitter wasn't an option with the family's estranged economic situation).
However, her husband liked to go out with his friends and drink beer. Sadly, he also went behind Loretta's back and met other women. But Loretta remained utterly devoted to her husband, despite his constant cheating, something not all women in her position would have done.
"I married Doo when I wasn't but a child and he was my life from that day on," Lynn later wrote in her 2002 memoir Still Woman Enough.
"But as important as my youth and upbringing were, there's something else that made me stick to Doo. He thought I was something special, more special than anyone else in the world, and never let me forget it. That belief would be hard to shove out the door. Doo was my security, my safety net.
"Doo was a good man and a hard worker. But he was an alcoholic, and it affected our marriage all the way through."
The happiness and heartache during the early years of her complicated marriage would later inspire Loretta's songwriting, so at least something good came out of it.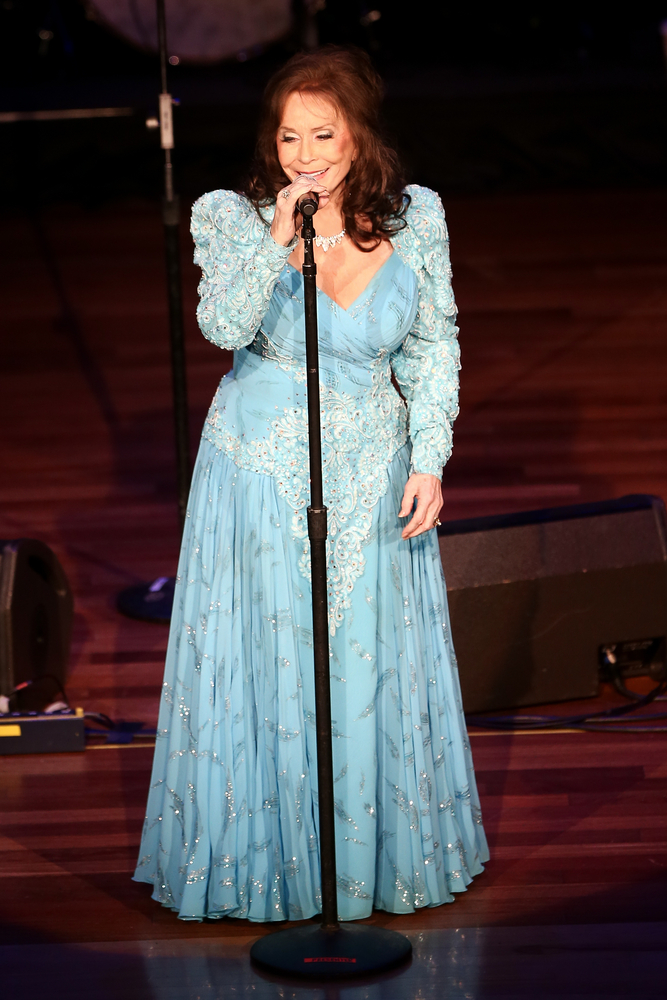 Loretta dealt with heartbreak after heartbreak, violence, and rejection, but she never gave up, and even channeled her feelings into her music, stating she never wrote a song without including her husband in her lyrics. Through her music, she charted his affairs, and even the time she attacked another woman who was interfering in their marriage.
According to Loretta herself: "If you can't fight for your man, he's not worth having."
When asked why she didn't leave Doo, Loretta once gave a clear answer:
"I put up with it because of six kids."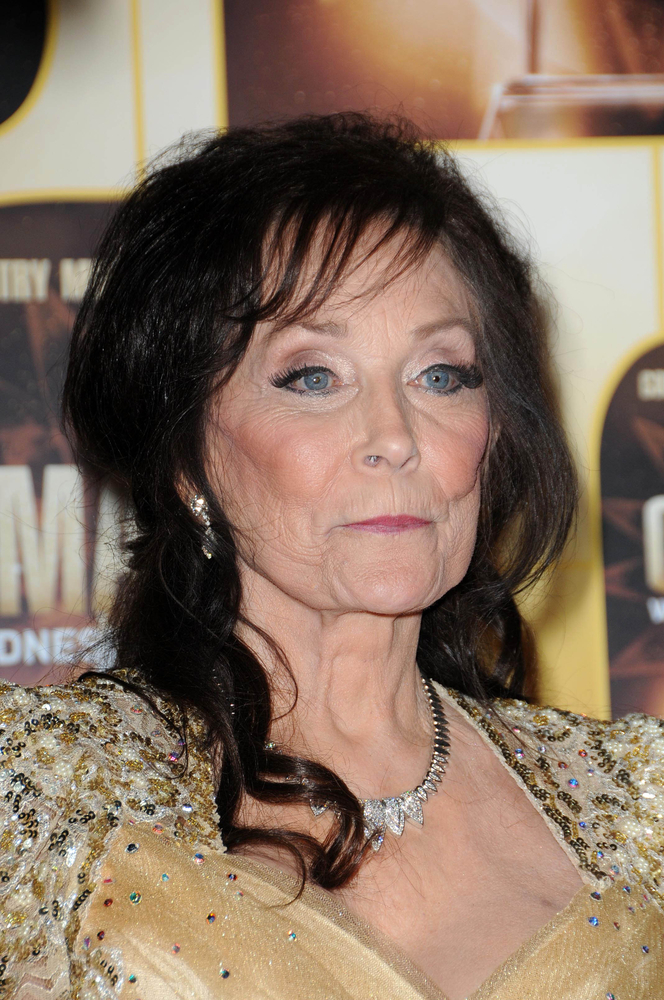 The country music queen stayed in that marriage until Doolittle died in 1996, at the age of 69. The loss was hard for her to bear, and her kids thought she would never recover from it.
"Three days after my husband died, I left Hurricane Mills and come to Nashville," she said in an interview in 2000.
"After bein' here awhile, I said to a friend of mine, 'It seems like I been here a couple of months already.' And she said, 'You been here a year.'"
Thankfully, Loretta was able to pick up the pieces and focused on caring for and supporting her family, including her children and three grandchildren, while still making music.
Loretta Lynn children
Sadly, not all of Loretta's children are still alive today.
Her oldest child, Betty Sue Lynn, was born in 1948. She was her mother's right hand and worked closely with Loretta during her music career. Betty actually wrote a couple of songs for her mom, including "Wine, Women, and Song." Unfortunately, Betty passed away in 2013 from complications to do with emphysema. She was 64.
Loretta's first son, Jack Benny Lynn, was born in 1949. But, unlike his mother and siblings, Jack didn't pursue a career in the music industry.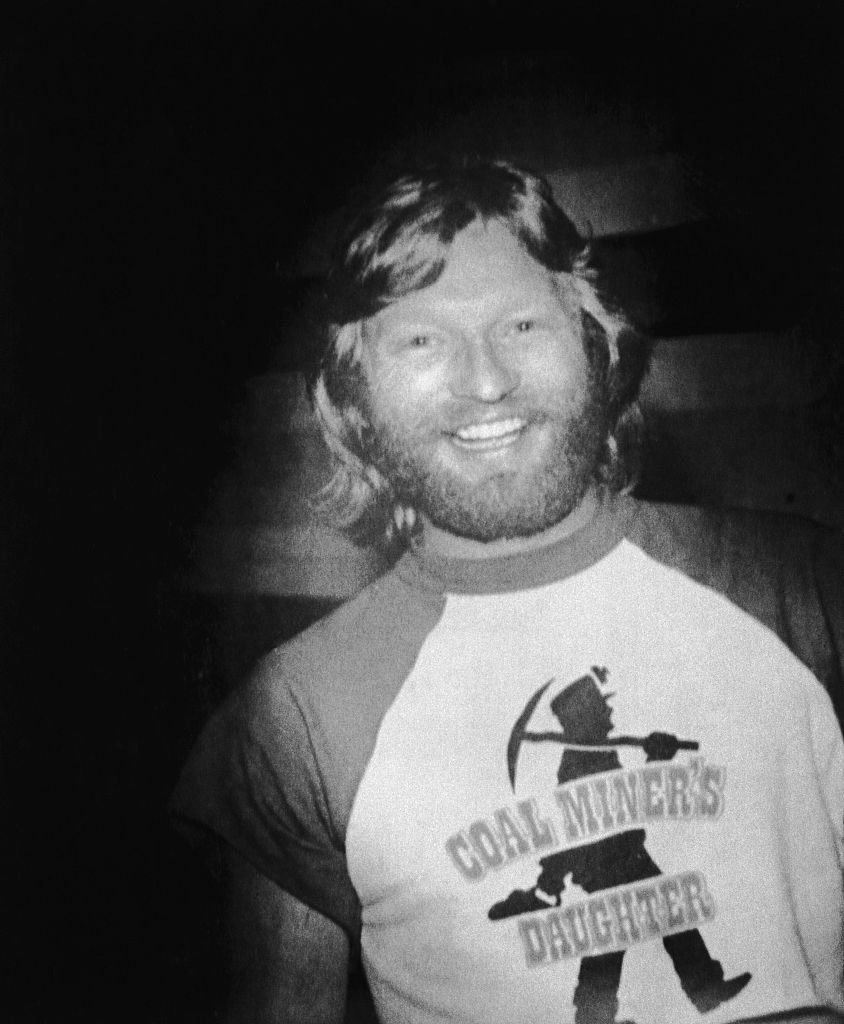 Instead, he dedicated his life to horses and became a successful horse trainer and blacksmith. However, his life was destined to end tragically. One day in 1984, Jack drowned trying to cross a river with his horse on the family property. He was 54 at the time and had a wife and three kids.
Everyone thought Loretta would be completely devastated by Jack's passing; he was her heart's favorite among her six children. But it took a while before she got the terrible news; Loretta was being treated in hospital for exhaustion when Jack died. Then, after a couple of days, her husband had to drive up to the hospital to deliver the tragic information.
"She took it much better than we expected," said her manager of 12 years, David Skepner. "Loretta's going to be all right."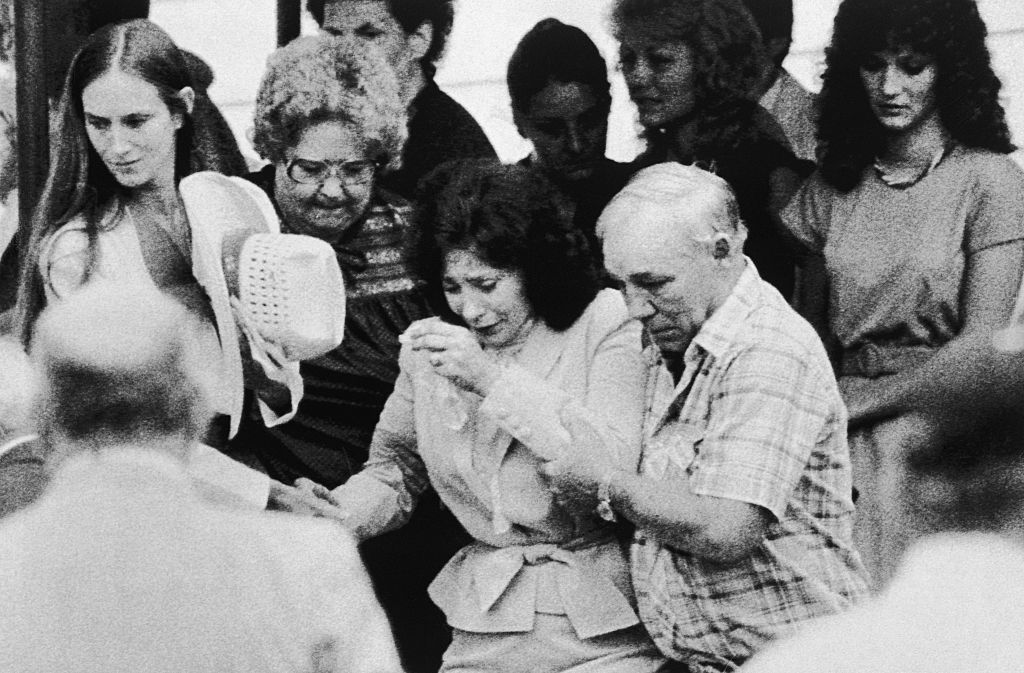 But of course, Jack's sudden death took a heavy toll on Loretta – no parent shouldn't have to bury their baby. In 2021, on the anniversary of his passing, Loretta shared a heartbreaking tribute to her beloved son:
"He was a spitting image of his daddy. He was my blond-headed, blue-eyed baby. Just what I asked for. He was quiet and tender. I adored him with all my heart. He and Betty Sue got into everything when they were little and I was a new momma," she wrote on Facebook.
Loretta's third child, Clara "Cissie" Marie Lynn, was born in 1952. She also worked for her mother as a producer.
Ernest Ray Lynn, meanwhile, born in 1954, also followed in his mother's footsteps and made a career in the entertainment industry as a performer.
In 1964, Loretta gave birth to twin girls Peggy and Patsy. They made music together and the duo, called "The Lynns", had a hit in 1997 with the song "Woman to Woman".
Peggy and Patsy also tried their hand in the acting profession, even landing a role in the "Walker Texas Ranger" series, where they featured as themselves, alongside Chuck Norris in the lead role.
Loretta Lynn went through a lot in her life, and her family has now expanded with grandchildren. During the holidays, Loretta was always reminded of what she lost – but also what she still had.
"I can't tell you how much I wish Doo, Jack, and Betty were with us today. My heart's never gotten over losing those three. Yet, I'm so grateful for the four I still have…," she said last year.
Loretta Lynn's death, on October 4, 2022, undoubtedly left a big hole in the hearts of a lot of country music fans. Rest in Peace Loretta!