Lilibet and Archie have gotten plenty of attention in the last number of weeks, not least because they are now officially Prince Archie and Princess Lilibet. With the new titles, there's been quite a debate about why Harry and Meghan gave their children royal titles. And as King Charles' coronation is approaching, we will probably get to know if Archie and Lilibet will be there or not very soon.
It has previously been reported that Archie and Lilibet are simply too young to attend the coronation. If they were to participate, however, it surely would be a great meeting with their many cousins, including the future king, Prince George, as well as Princess Charlotte.
But could Meghan, in fact, not want her children there at all? The Duchess' relationship with King Charles has seen better days. And according to psychotherapist Eduardo Omeltech – Meghan doesn't want Archie and Lilibet to meet their grandfather, the king.
Some weeks ago, Lilibet Diana, who turns two in June, was christened by the Archbishop of Los Angeles, the Rev John Taylor. She became Princess Lilibet Diana and her brother Prince Archie. In a statement, Harry and Meghan said they believe the prince and princess titles are their "birthright."
The christening occurred privately at the Sussexes' home in Montecito, California, with around 20 to 30 people in attendance, as reported by the Mirror.
"The children's titles have been a birthright since their grandfather became monarch. This matter has been settled for some time in alignment with Buckingham Palace," a spokesman for the couple said.
The Royal Family's website has been updated accordingly – Archie and Lilibet are now listed as Prince Archie of Sussex and Princess Lilibet of Sussex. This is the first time their royal titles have been used publicly.
Archie & Lilibet given royal titles
Archie and Lilibet will most likely not use their royal titles in everyday life. They will, instead, probably be reserved for formal settings alone.
But while Harry and Meghan have every right to acknowledge the royal titles of their children, not everyone is equally enthused.
Royal expert and author Angela Levin commented on the decision in a piece for Sky News Australia, saying that it might have an unwanted impact on Archie and Lilibet's futures.
Moreover, Levin argues that Lilibet now has a significant burden on her shoulders due to her parent's decision.
"It will take a long time for little Lilibet to realise the extent of the burden her parents have placed on her young shoulders," Levin said. She added that by giving their daughter a princess title, Harry and Meghan have now "glued her to the British Royal Family," the same establishment they have criticized for many years.
"Why on earth would you want your daughter to experience such anguish?" Angela Levin said, adding that Lilibet's everyday life will be more challenging since she has the princess title attached to her name."
"Little girls obviously love being a princess at parties, but if Lilibet is the only one in the class who is a real princess, it could lead to jealousy that could easily be avoided," the royal expert concluded.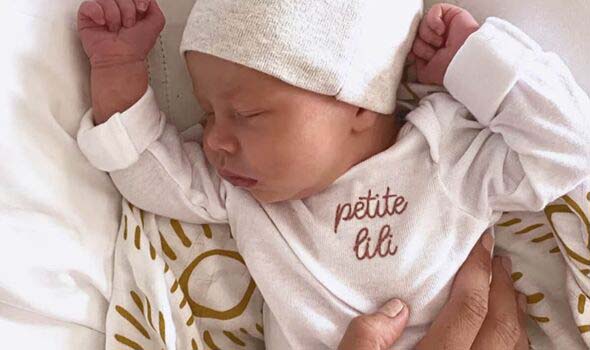 Harry and Meghan have been very outspoken about their life within the royal sphere. However, there remain critics who argue their penchant for talking about the royals – for example, their Netflix, Spotify, and book deals – is simply so they can earn money.
Expert says Archie & Lilibet title announcement timing was "revenge"
Sarah Hewson claims that the new titles for Archie and Lilibet might benefit their parents financially. However, that is only speculation.
"You wouldn't be wrong if you look at this and think about the branding," she said.
"When they said they wanted to distance themselves from the family, they wanted to have a private life, when Archie was born, I remember vividly being told they wanted him to be Master Archie, now he is Prince, and Lilibet is Princess," Hewson added.
Speaking with the Daily Mail, the palace insider Richard Eden accused Harry and Meghan of using their children's royal titles as retaliation against King Charles and Camilla. According to Eden, the timing of the announcement is "revenge."
"It does strike me as revenge by Harry and Meghan. What we've seen is two big developments over the past week. Last week it emerged that they're being evicted from their only British home, which they described as their forever home at Frogmore Cottage," Eden said.
"Then we also learnt that Camilla's grandchildren were going to have roles at the coronation. Both things I think will have upset Harry and Meghan. They'll be thinking, 'What can we do to have our revenge?' and that's making sure that their children can have these two titles."
King Charles certainly loves Archie and Lilibet – two of his five grandchildren. However, how he announced their royal titles had a significant meaning and wasn't all positive.
When the two Sussex children got their prince and princess titles, they weren't the only ones within the royal sphere to see their titles amended.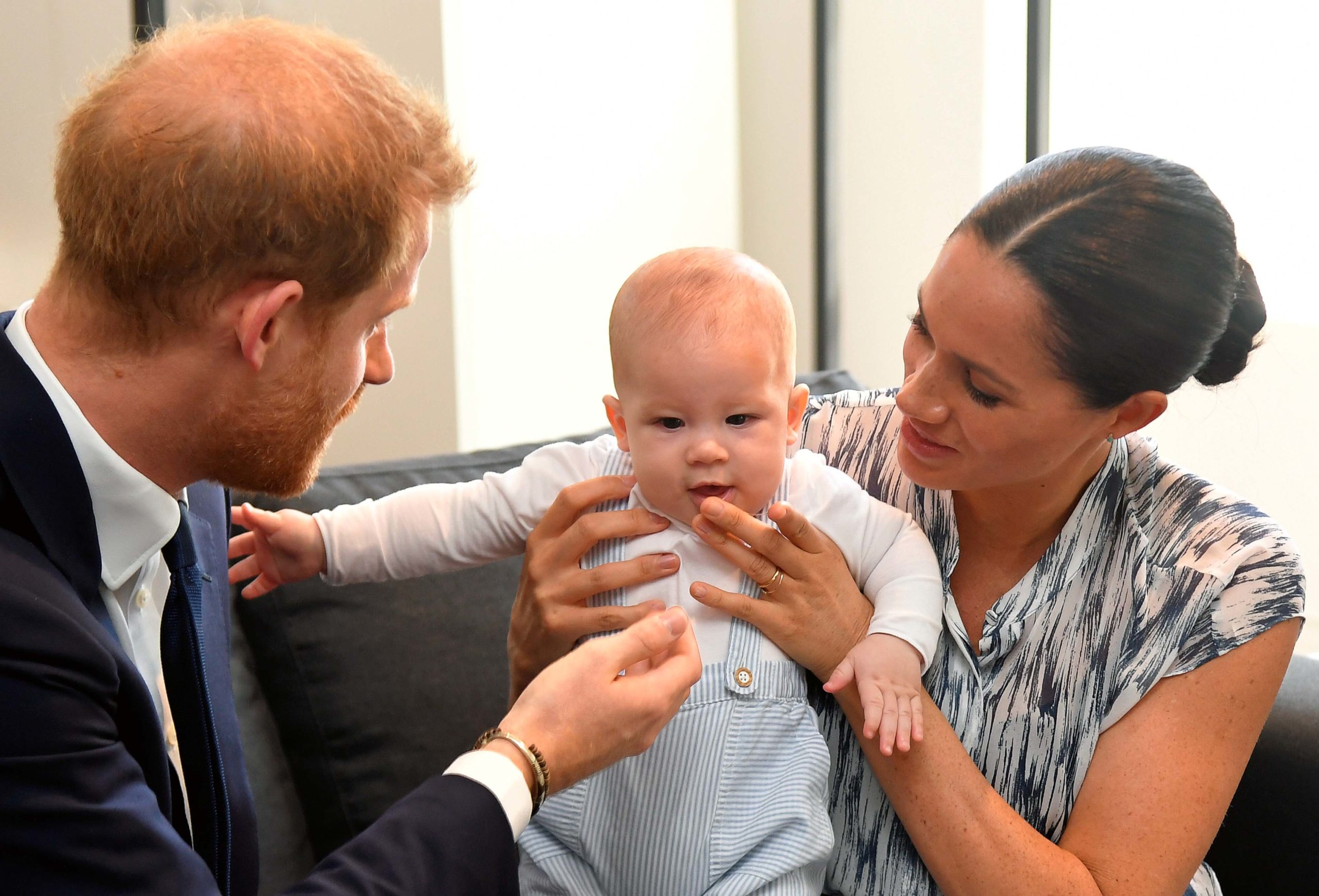 Just days after Lilibet and Archie's titles were officially added to the Buckingham Palace website, King Charles announced another significant change within the Royal Family. His youngest brother, Prince Edward, also titled the Earl of Wessex, was honored with a new title: the Duke of Edinburgh.
"A gilded frame pinned to the Buckingham Palace railings"
And royal expert and editor-in-chief of Majesty magazine, Ingrid Seward, found something interesting about how King Charles announced the new royal titles.
Instead of a lengthy announcement revealing Archie and Lilibet's titles, the Palace quietly updated their titles on the Royal Family website. Meanwhile, Prince Edward's announcement benefitted from a different level of publicity – and the contrast between the announcements was "stark," according to Seward.
"The contrast between the way in which Harry and Meghan released the news of their children's royal titles and the way King Charles announced his brother's ennoblement was stark," Seward told the Mirror.
"King Charles issued a formal statement from Buckingham Palace to say he was 'pleased' to confer the Dukedom of Edinburgh upon The Prince Edward, Earl of Wessex and Forfar," the royal expert added.
"It was such a grand announcement it felt as if it were in a gilded frame pinned to the Buckingham Palace railings."
Seward concluded: "Harry and Meghan on the other hand asked their spokesperson to announce when their 21-month-old daughter Lilibet was christened in Los Angeles last week she would be baptised using the royal style princess. Archie in turn would use the style prince."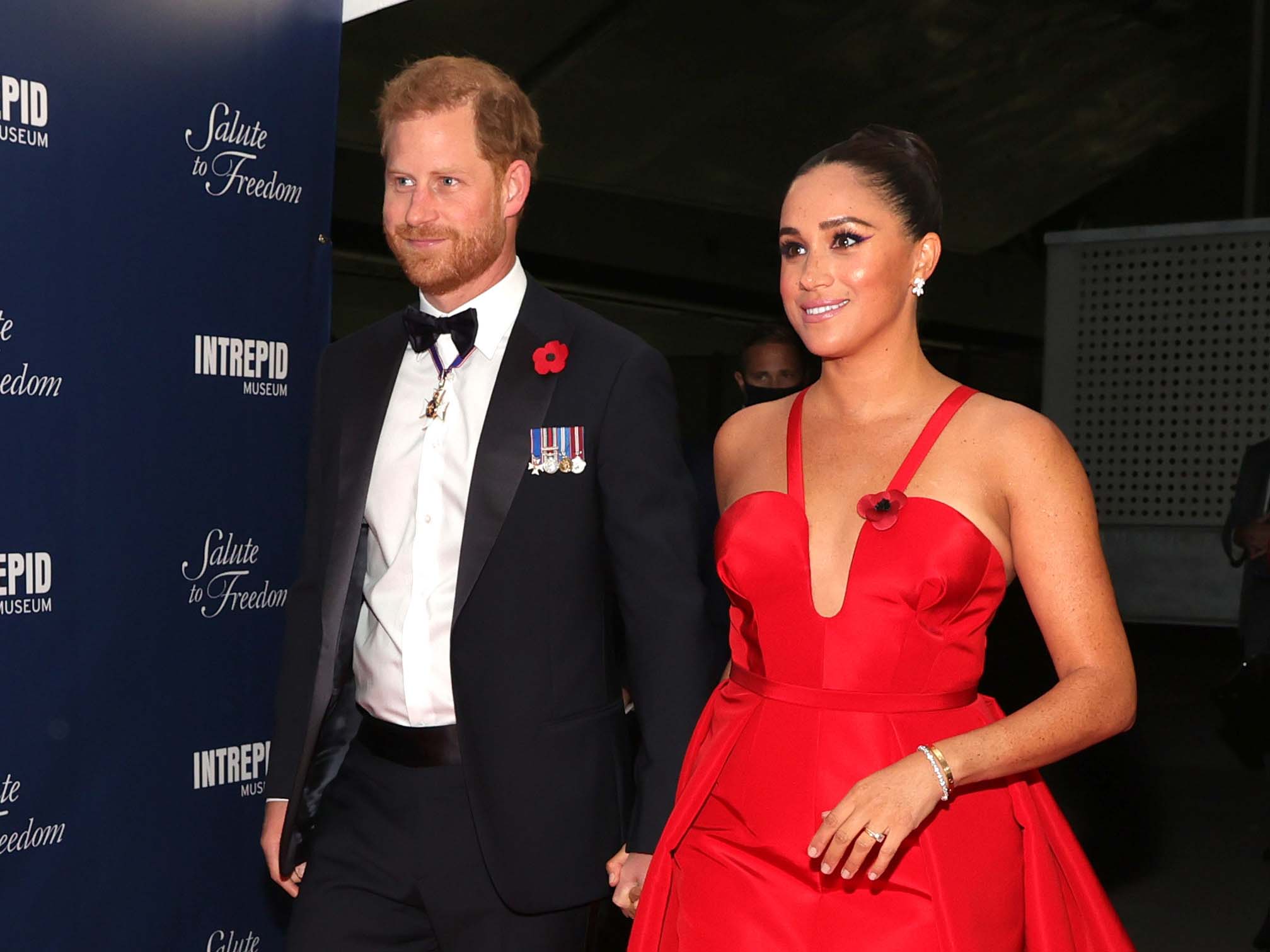 At present, King Charles' coronation is on everyone's lips, and Harry and Meghan have officially been invited. The reporting during the months leading up to the coronation has primarily been about whether the Sussexes would be asked to attend. The focus has now shifted, and it's become a question of whether or not they will show.
Meghan 'don't want' Archie & Lilibet to meet King Charles
Recently, reports surrounding Harry and Meghan's "show or not-show" have run rampant. Certain sources even state that the couple has a list of demands to be met if they're to attend.
According to the Mirror, the Sussexes have six' demands for the coronation. Meanwhile, it's also been reported that Archie and Lilibet won't be invited because they are too young.
A source told OK! that Harry and Meghan want their two children on the invitation list, especially since they now have the same titles as their cousins, Prince George, Princess Charlotte, and Prince Louis.
But while there is that side to it, another expert claims that Meghan has other thoughts. As we all know, Meghan has been very critical of the royal family and its members regarding how she was treated while being a working royal.
King Charles has gotten his fair share of criticism from the Duchess. And according to psychotherapist Eduardo Omeltech, that will now affect the monarch's relationship with his grandchildren.
In an interview with Express, Omeltech claims that the decision to call a truce between them and the royals will likely be left to Meghan rather than Harry. Moreover, he argues that the rift will be the reason why Archie and Lilibet won't be at the coronation.
"More than likely, Meghan will be the one to decide that they will offer an olive branch," Omeltech said.
"But at the moment, she doesn't want the children to see their grandfather, as she feels he is to blame for them having to leave the Royal Family. It will probably be a decision that she makes quite quickly and spontaneously, but once she has made that decision, Harry will go along with what she wants," he added.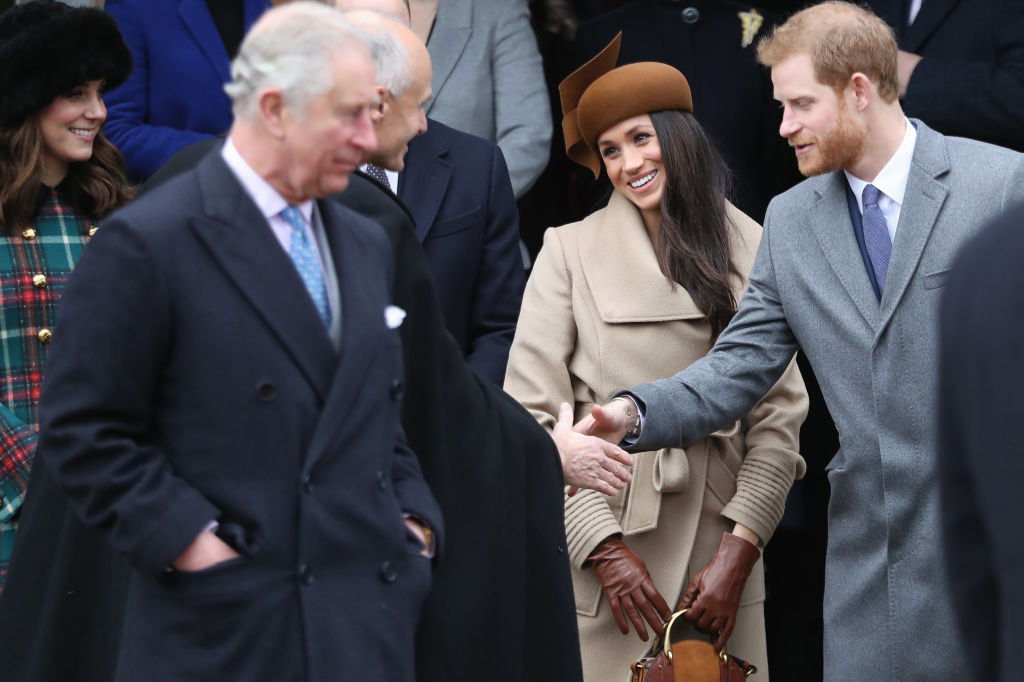 May 6 is not necessarily a date that Harry and Meghan will most associate with King Charles' coronation. It's Archie's birthday, and this year, he turns four.
Harry & Meghan's 'demands' for King Charles' coronation
So, of course, the couple wants their son's birthday recognized, which is reportedly another demand from the couple if they are to attend the coronation.
"Archie's birthday falls on May 6, coronation day, and the Sussexes want the family to recognise that," a source told OK!.
"The Sussexes have asked for some kind of celebration or acknowledgement to be factored into the day's plans to ensure that his fourth birthday won't get lost during the momentous day."
After Harry published his memoir, Spare, he demanded an apology from the Royal Family over how he and Meghan were treated.
When the Duke returned to the UK for the funeral of Prince Philip in 2021, he was said to have sat down with his father and brother in what he called an "ambush."
Now, though, Harry wants a new face-to-face meeting with Charles and William. Sources tell the Mirror that he is eager to discuss their issues.
"Harry has been very clear, and his position hasn't wavered – he isn't going to come if he feels the atmosphere will be as toxic as it was during the Queen's Platinum Jubilee and funeral," the source told the British news outlet.
"He's said he wants to reconcile with his family and it's their call, but so far nothing has changed."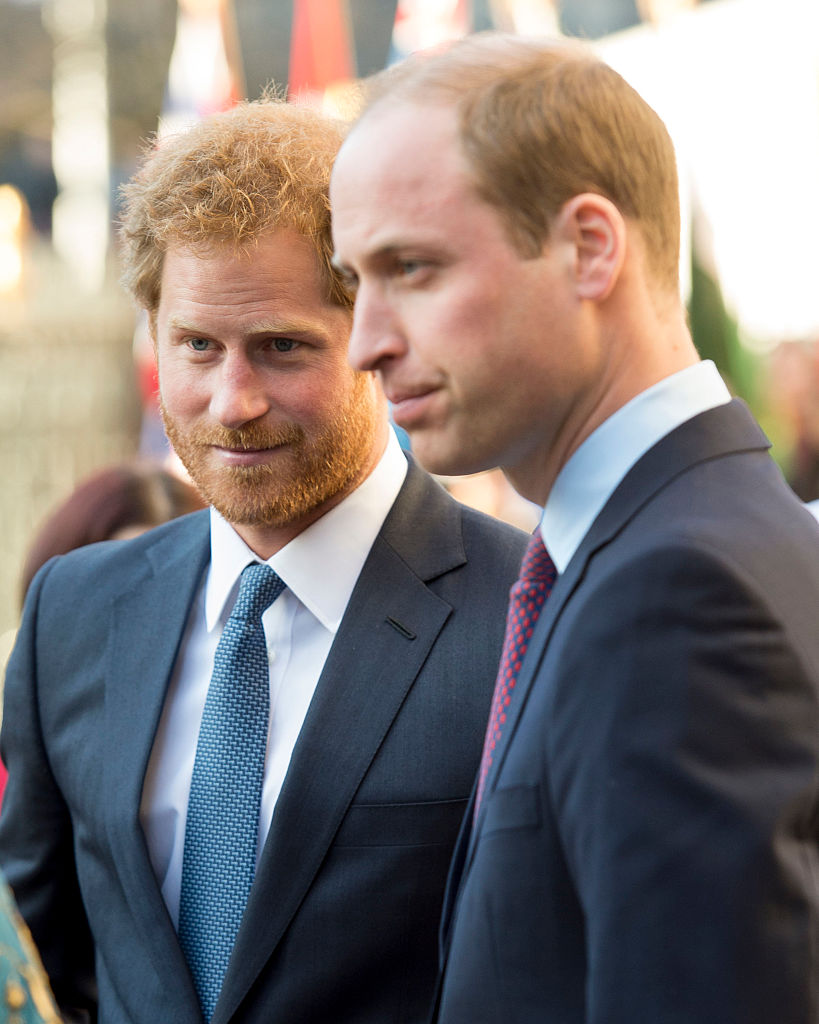 Speaking with ITV earlier this year, Harry discussed the subject of sitting down with his father and brother.
"There's a lot to be discussed and I really hope that they can – that they are willing to sit down and talk about it, because there's a lot that's happened in six years. And prior to that as well," he said.
Harry and Meghan want to be included on the Buckingham Palace balcony
However, royal expert Richard Fitzwilliam argues that they most likely won't speak at all before the big day.
"The Sussexes seek admission of some sort of guilt from the Royals," he told OK!
According to the Mirror, Harry and Meghan have asked to be included on the balcony after the coronation procession back to the Palace.
Moreover, Harry and Meghan are said to want to stay at Frogmore Cottage – the house they were recently evicted from by King Charles – and be assured police protection.
"Harry's concerns over security, which will not be helped by his revelations about the number of Taliban insurgents he personally killed, may also be a factor as he has a case pending against the Home Office on this issue," royal commentator Richard Fitzwilliams told the Daily Mail.
Please, share this article with friends and family on Facebook if you enjoy reading about the royals!