Former President Donald Trump appeared in a Manhattan courthouse on Tuesday to plead not guilty to falsifying business records to hide damaging information before the 2016 presidential election.
The former president was charged with 34 felony counts originating from a hush payment made to adult film star Stormy Daniels, who claims the pair had an affair. Yet as Trump left his Florida home to travel to New York for the court appearance, his wife, Melania Trump, was nowhere to be seen. 
On Tuesday night, Trump, who quickly left New York after the court appearance, emerged at his Mar-a-Lago estate to speak in front of many of his most trusted and loyal Republican followers and politicians. Once again, Melania Trump was not in attendance, and now a former friend of hers has spoken out in an attempt to clarify what's going on.
According to Melania's former aide and best friend, Stephanie Winston Wolkoff, the former First Lady is staying out of sight for good reason. Melania knew about Trump's affairs, Wolkoff argues, and is now choosing to live in a "tower of denial."
But on Easter Sunday, Melania finally broke the silence.
Before we jump into the latest on Trump and his controversial behavior, let's take a closer look at what started the latest debacle for the former POTUS.
In a 2018 60 Minutes interview, adult film star Stormy Daniels recalled meeting Trump for the first time in July 2006 at a celebrity golf tournament at Lake Tahoe, Nevada. He invited her to dinner, and they met in his hotel suite. It was there that the two had sexual intercourse. At the time, Daniels was 27, and Donald Trump was 60.
The then-The Apprentice star invited the adult movie entertainer to a Trump Vodka launch Party in California and again to his Trump Tower office in New York.
"He never asked me not to tell anyone. He called several times when I was in front of many people, and I would be like, 'Oh my God, he's calling,'" Daniels recalled in her 60 Minutes interview.
"They were like, 'Shut up, the Donald?' And I'd put him on speakerphone, and he wanted to know what I was up to and, 'When can we get together again? I just wanted to give you a quick update, we had a meeting, and it went great. There's– it's gonna be spectacular, they're totally into the idea,' and I was like mhmm that part I never believed."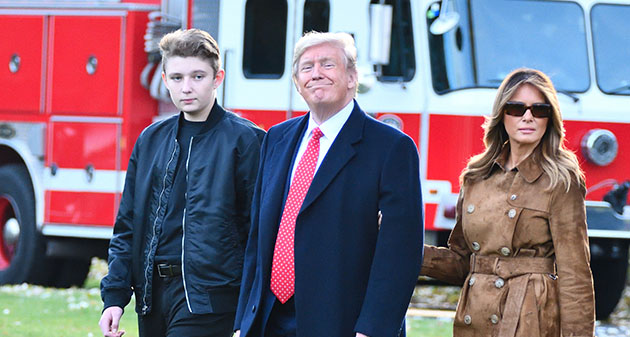 Just months before Stormy and Donald's first meeting, Melania Trump had given birth to her and Donald's son, Barron.
"I asked [about Melania and Barron]. And he brushed it aside, said, 'Oh yeah, yeah, you know, don't worry about that. We don't even– we have separate rooms and stuff.'"
Donald Trump & Stormy Daniels
A year after they first met, Trump is said to have invited Daniels to his bungalow at the Beverly Hills Hotel in Los Angeles. There, he tried to convince her to be a contestant on the spin-off show Celebrity Apprentice. It didn't happen – but five years later, she told her side of the story.
Daniels sat down with a sister publication to In Touch Magazine, where she revealed how she had met Donald Trump. Daniels was paid $15,000 for the interview, though it never went to print.
As per reports, Donald was approached by the magazine for comments and found out. As a result, his attorney, Michael Cohen, threatened to sue the magazine.
Daniels never got paid for the interview. Then, just weeks later, a man went up to her in Las Vegas and threatened her.
"I was in a parking lot, going to a fitness class with my infant daughter. T– taking, you know, the seats facing backward in the backseat, diaper bag, you know, gettin' all the stuff out. And a guy walked up on me and said to me, 'Leave Trump alone. Forget the story,'" Daniels told Anderson Cooper on 60 Minutes.
"And then he leaned around and looked at my daughter and said, 'That's a beautiful little girl. It'd be a shame if something happened to her mom.' And then he was gone."
In 2016, Donald, via his attorney Michael Cohen, paid Daniels $130,000 in return for signing a non-disclosure agreement about their encounters. According to CBS, she signed the deal only eleven days before the 2016 Presidential election, which Trump won.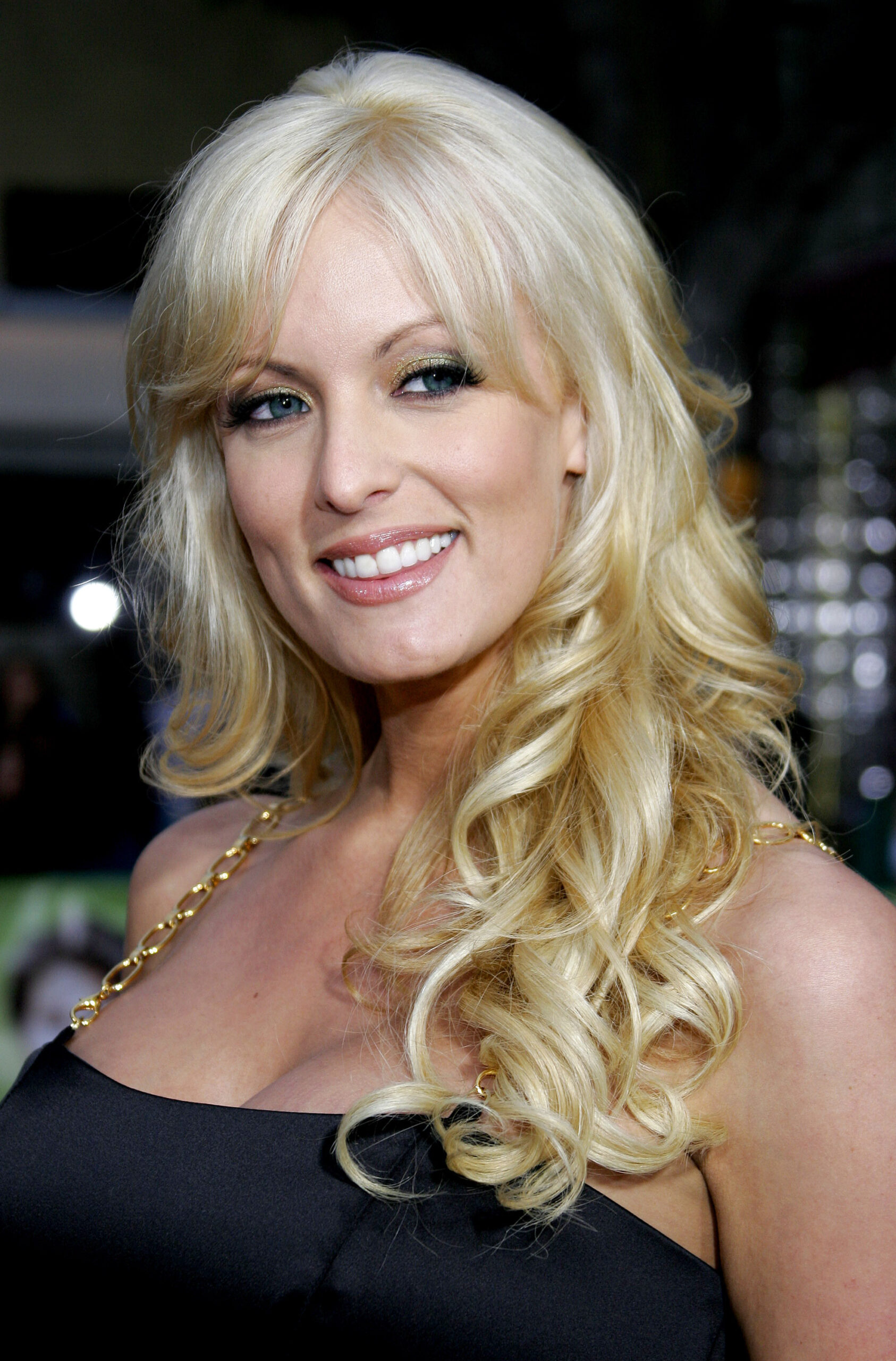 Stormy Daniels was born in Baton Rouge, Louisiana, on March 17, 1979. Her real name is Stephanie Clifford, and for more than two decades, she's been writing, directing, and acting in adult films.
Donald Trump pleaded "not guilty" at a Manhattan courthouse
When she and Donald met at the celebrity golf tournament, Daniels was one of the most popular actresses in the adult film industry. She's been married three times and has a daughter, Caden, born in 2011.
Donald Trump has pleaded not guilty to falsifying business records to hide damaging information before the 2016 presidential election (in other words, to paying Stormy Daniels money for her not to reveal the affair).
In May 2018, he confirmed a non-disclosure agreement that his attorney, Michael Cohen, had made with Daniels existed. However, the then-president claimed no campaign money was involved in the deal.
After appearing in the courtroom in New York City on Tuesday, Trump instantly flew back to Florida, where he later that same night held a speech in front of supporters, including several Republican politicians.
"I never thought anything like this could happen in America, never thought it could happen. The only crime that I have committed is to fearlessly defend our nation from those who seek to destroy it," Trump said. "It's an insult to our country."
As reported by CNN, prosecutors announced Tuesday that they expect to produce the scale of what they have discovered in the next 65 days. Trump's team of lawyers has until August 9 to file motions, and the prosecution will respond by September 19.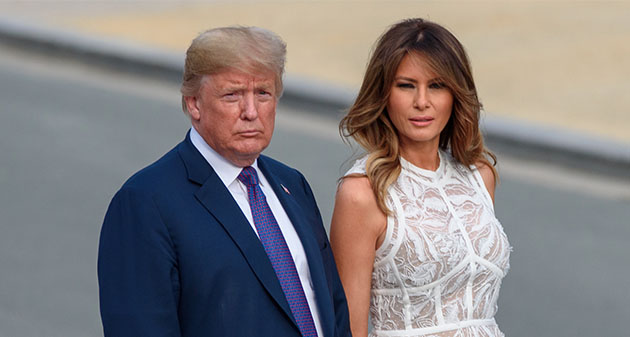 Judge Juan Merchan announced that he would rule on the motions at the next hearing that Trump will attend, scheduled for December 4.
Melania Trump was not present in court or at her husband's speech
Trump's attorney, Jim Trusty, said Tuesday he expects "robust" motions to challenge and hopes they can succeed in stopping the case. If not, he expects Trump's attorneys to "figure out if there's a way to try to push this earlier" than the hearing on December 4.
The former president's son, Eric Trump, spent the day with his father. When they returned to Florida, Donald's daughter, Tiffany Trump, was in attendance for his speech alongside her newly-wedded husband, Michael Boulos.
However, Donald's wife, Melania Trump, and his youngest son, Barron Trump, were absent.
Though Melania is reportedly angry with her husband over the Daniels affair, she is said to want to keep a low profile. At least that's what Melania's former aide and best friend Stephanie Winston Wolkoff says.
Speaking to PageSix, Wolkoff said Melania would stand by her husband, but that doesn't mean the former First Lady approves of what he's done.
"Melania lives in an ivory tower of denial," Wolkoff said. "I never expected to see her there. Her silence is deliberate, it is her weapon of choice and her protective armor."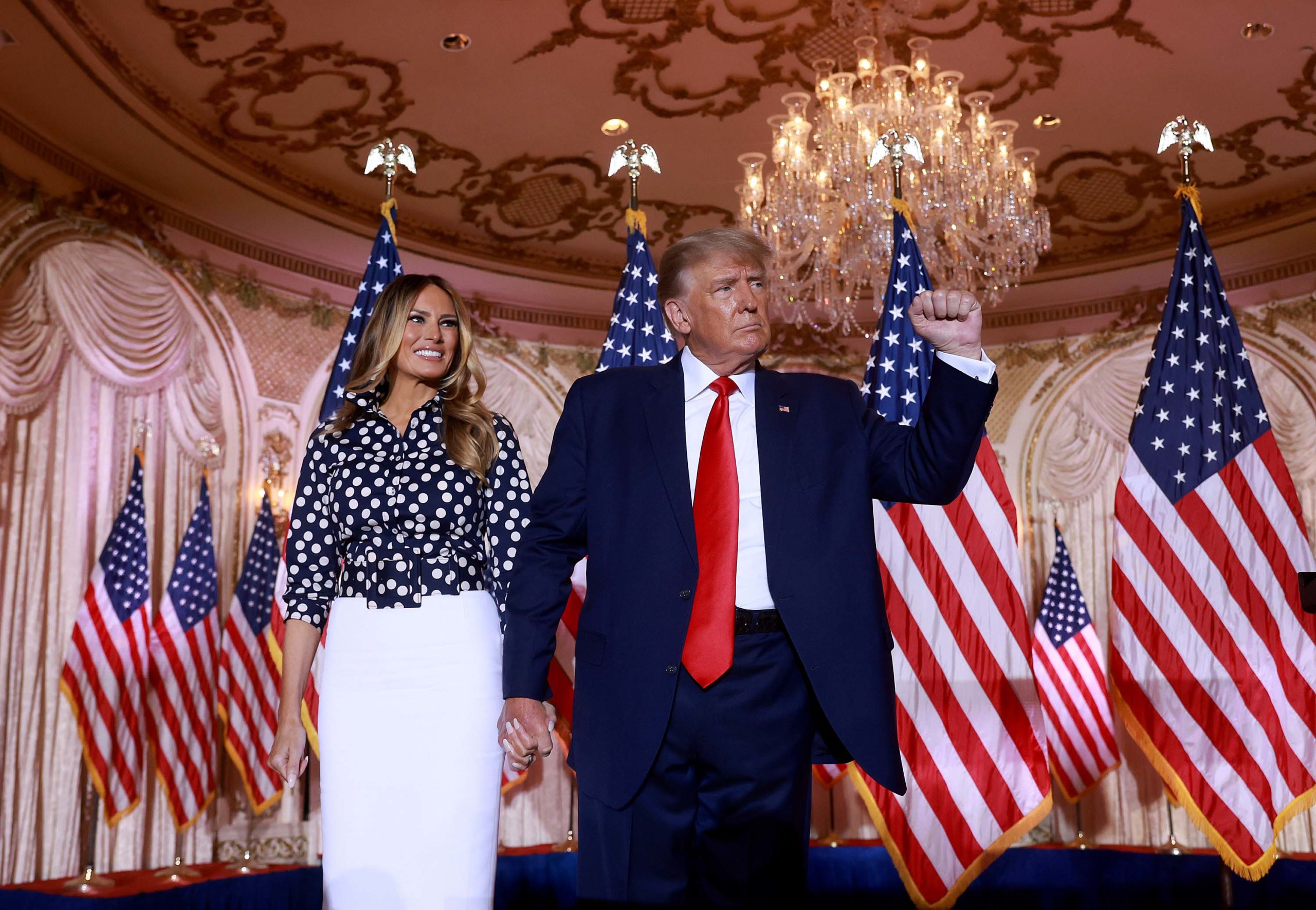 "Of course, she knows about Donald's affairs, she knows everything. But her silence is her dignity. She will stand by her husband, as she always does. I don't think Melania is humiliated by his affairs — but she is angry," she added.
Melania Trump's former friend says "She knew what she was getting into"
Wolkoff wrote the tell-all memoir Melania and Me: The Rise and Fall of My Friendship with the First Lady. The two met for the first time in New York City in 2003, but following a bitter feud over the $26 million that Wolkoff's company was paid to help plan the Trump inauguration, Stephanie and Melania's friendship came to an end. Wolkoff argued that she was "thrown under the bus" by Melania.
Wolkoff stated that though Melania is furious, she won't leave Trump. Moreover, the former aide explained that Trump's wife doesn't believe she has to "answer or explain herself to anyone."
"This is a transactional marriage, she knew what she was getting into when she married Donald. Her means of survival is to just act like it never happened," Wolkoff claimed.
"Privately, Melania says people are just jealous, and she hoped the Stormy Daniels scandal would be swept under the carpet. Her way of coping is to never let her feelings show or affect her. I predict we will see her back at his side at the next social event at Mar-a-Lago."
Melania Trump was seen for the first time after Donald Trump's arrest as she joined her husband for Easter lunch at Mar-a-Lago. Pictures from the event saw the former First Lady and husband greeted with a standing ovation as they entered the ballroom at the private club in Palm Beach, Florida.
Melania has not spoken out in public since the arrest – but during easter, she finally broke the silence with a post on her social media channels.
"Happy Easter!" Melania Trump wrote on Twitter together with a picture of the rose.
It marked the first time she posted anything since Trump's arrest.
The next hearing in the Trump case is, as mentioned, set for December 4. According to former White House aide Stephanie Grisham, Melania will most likely not support her husband in the courtroom.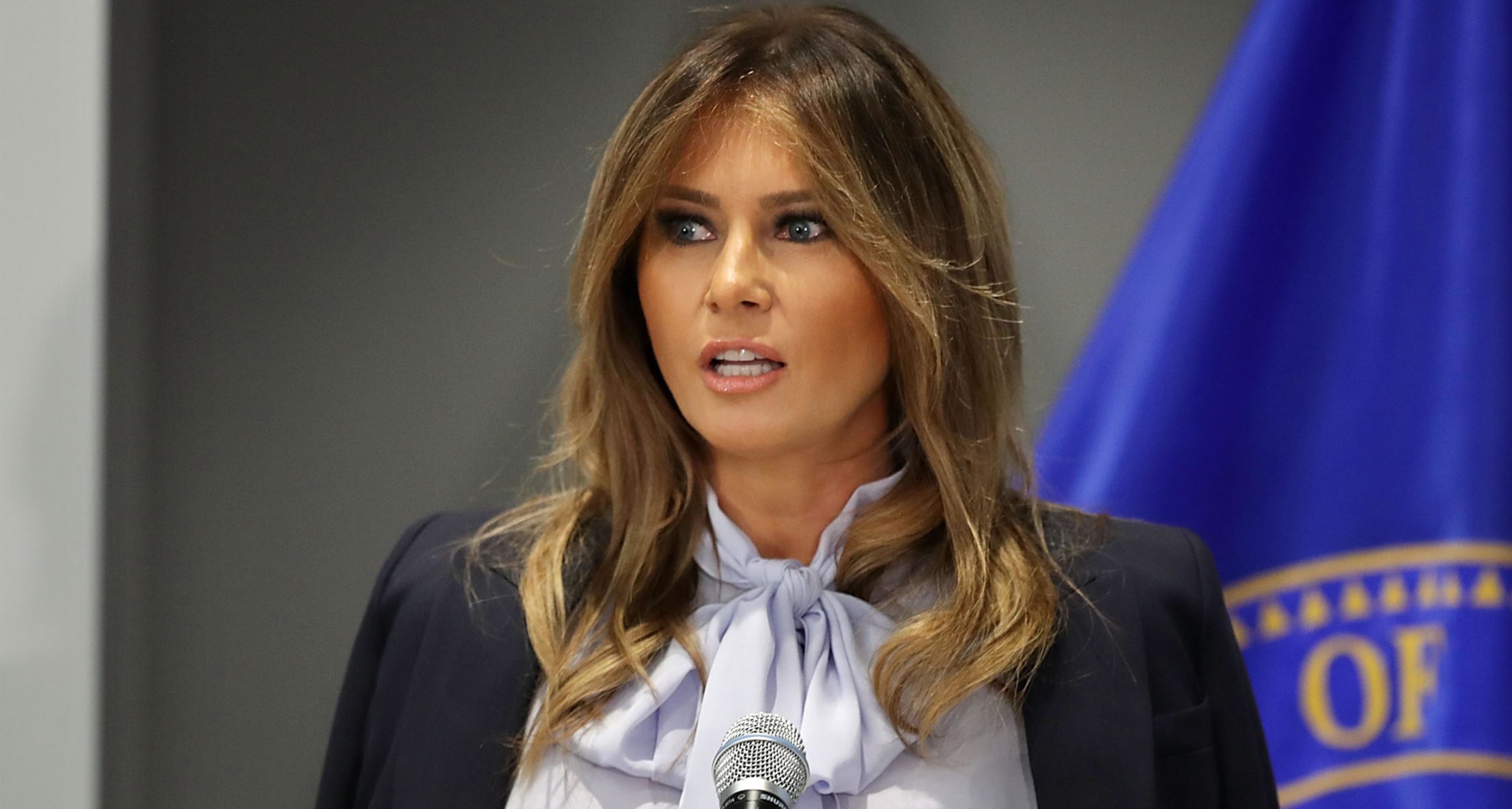 Melania's former Chief of Staff told Inside Edition that Melania doesn't have any sympathy for her husband.
"I would be very, very surprised. I would be very surprised to see her in court," Grisham said. "Because it has to do with Stormy Daniels. It's just not in her to stand by her man for something like that."
Melania Trump reportedly wants to "protect" their son, Barron
"She's not lending him a whole lot of moral support, and I'm sure she's still thinking: 'You got yourself into this mess. I'm certainly not going to walk beside you and support you as you try to get out of it,'" she added.
Moreover, Stephanie said Melania was disgusted with Donald when she first learned about his alleged affair with Daniels.
"She always said to me, 'This is his problem,'" Grisham recalled.
In March, PageSix reported that Trump and his closest team were "pumped" about the media attention they were given as the indictment news began spreading. There were those, however, that were less than happy, including Melania, Trump's daughter, Ivana, and her husband, Jared Kushner.
According to the PageSix source, Melania is now doing everything she can to "protect" their son, Barron, as she "wants to be away from it."
"Melania is lying very low. She hasn't been coming out for the dinners and events at Mar-a-Lago. He is acting like everything is normal, but she hasn't been social," the insider told the news outlet.
"[Ivanka Trump and Jared Kushner] want nothing to do with this," a source added. "They are staying away and don't want to be hounded by reporters. I don't think you will see them defending him, it will be no comment."
"Ivanka lost a lot of friends and her social scenes during his presidency … They want to put it in the rearview. They want it behind them," it concluded.
What do you think of this? Do you think Donald Trump will be sentenced or not? Please give us your opinion!
Meanwhile, share this article on Facebook with friends and family!