Archie and his sister, Princess Lilibet's, possible appearance at King Charles' coronation has been debated for months. Harry and Meghan have officially been invited, but it's yet to be decided whether they will show up.
For Archie, the day of the coronation is even more special as it is his fourth birthday. But as the historic day approaches, royal fans have now shown their outrage after a "vile" joke about the young prince is getting publicity. It includes King Charles – and Michael Jackson.
Prince Archie has been in the spotlight since he was born on May 6, 2019.
He was born at The Portland Hospital in London, and as with the birth of any royal child, it was a monumental occasion. But Harry and Meghan decided to approach things a bit differently.
According to royal expert Katie Nicholl, Harry was reportedly obsessed with not giving the media any details of his son's birth. In her book The New Royals: Queen Elizabeth's Legacy and the Future of the Crown, Nicholl described Harry as "almost morbidly obsessed" with keeping Archie's birth as secret as possible.
Prince Archie
In their Netflix documentary series, Meghan explained how she was anxious about what might happen the day her baby boy was born.
"There was already the pressure of the picture on the steps. … But I had been worried going into that labor because I'm older, I didn't know if I'd have to have a c-section, and I had a very longstanding relationship with my doctor, and that's who I trusted with my pregnancy," she said.
Two days later, however, Harry and Meghan decided to participate in a brief photo session, where one reporter got to ask questions.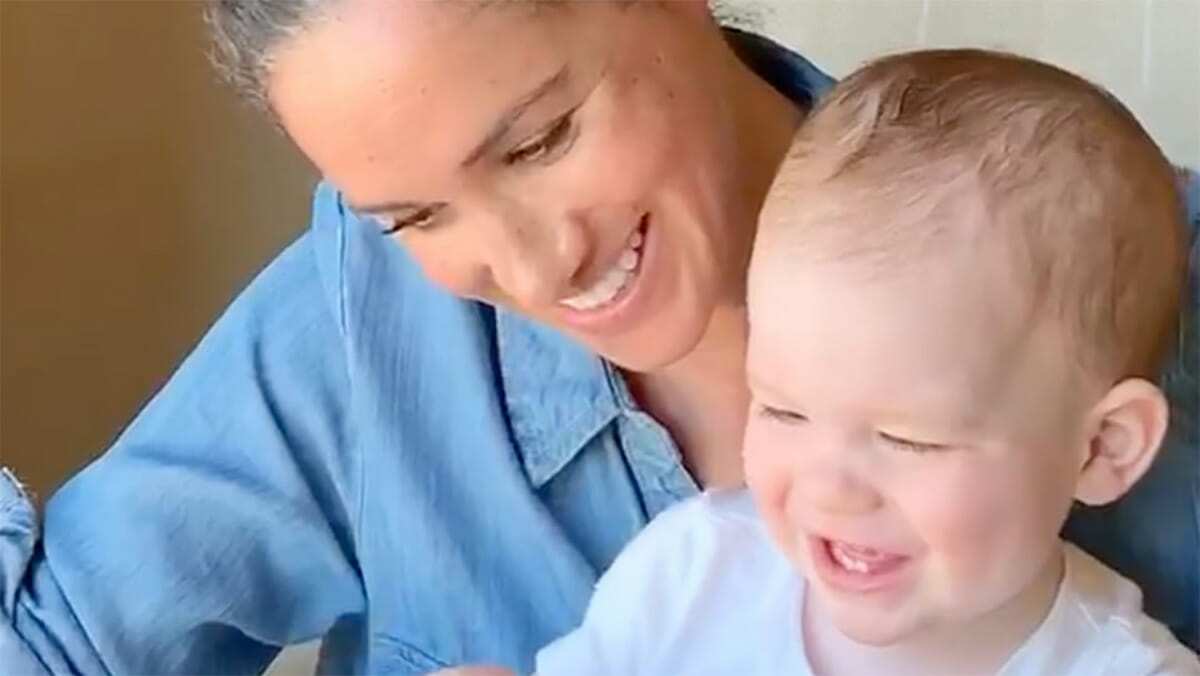 Though everything was in order, it turned out that their time at the hospital had been quite dramatic. At least for Harry, something he's now revealed in his book, Spare.
Harry described the extraordinary scene at the Portland Hospital where he decided to get high on laughing gas to calm himself down.
"But I saw two ways of enhancing my calm. One: Nando's chicken (brought by our bodyguards). Two: A canister of laughing gas beside Meg's bed. I took several slow, penetrating hits," Harry wrote in his tell-all book.
"Meg was so calm. I was calm too."
He added: "Meg, bouncing on a giant purple ball, a proven way of giving nature a push, laughed and rolled her eyes. I took several more hits, and now I was bouncing too."
New insight into Prince Archie's life in Netflix documentary
Harry then explained that a nurse tried giving his wife the gas for the pain, but he had already consumed it all.
"I could see the thought slowly dawning. Gracious, the husbands had it all. 'Sorry," I said meekly.'"
Eventually, doctors decided to give Meghan an epidural to ease the pain.
"The anesthetist hurried in. Off went the music, and on went the lights. Whoa. Vibe change."
Though there was an initial worry that Archie had been tangled up in his umbilical cord, he emerged unharmed – reducing both Harry and Meghan to tears.
In the first episode of the Netflix documentary released in December of last year, Harry and Meghan gave an intimate look into the family life at their home in Montecito, California. Their home was previously described as "Fort Knox," and security is understandably tight.
Via the documentary, for the first time, Harry and Meghan let royal fans worldwide into their estate. There, viewers found Archie and Lilibet.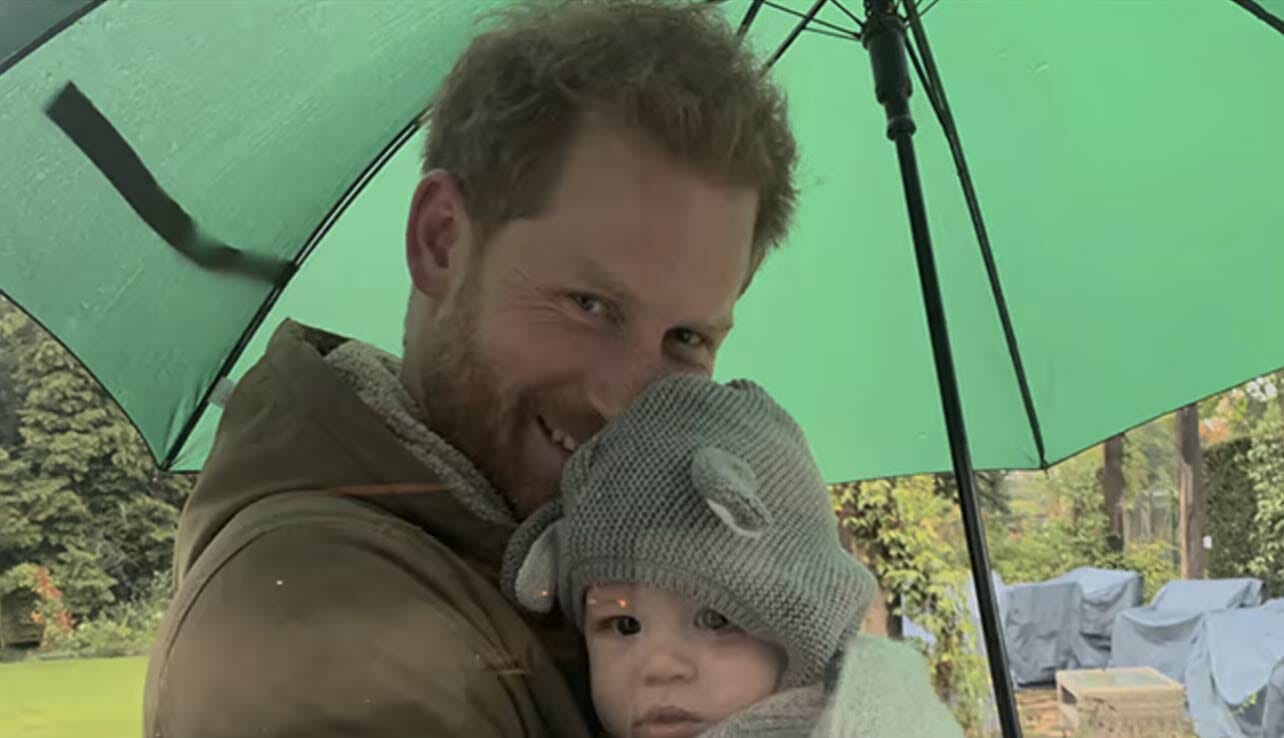 Harry and Meghan have been very restrictive about showing their children to the world. Archie and Lilibet have only appeared a few times in pictures, but the world has now gotten a better look at them.
Archie got the prince title because of his "birthright"
Though the documentary has more serious parts, three-year-old Archie essentially stole the show, appearing several times. Not only that, but viewers heard him speak for the first time.
The fact that Archie and Lilibet now bear the titles of prince and princess has confused many. They became eligible for their royal titles after the Queen passed and Charles became monarch. So, irrespective of any circumstances regarding Harry and Meghan, the children are entitled to them.
As per the Daily Mirror, Harry and Meghan are understood not to want to deny their children their birthright. Instead, it's their wish that Archie and Lilibet have a chance to decide for themselves if they wish to keep or drop their titles when they are older.
Archie and Lilibet will most likely not use their royal titles daily. Instead, they will probably be reserved solely for formal settings.
"It wasn't clear if they would use them or not since Harry and Meghan have left the family as working royals and headed to the States," TalkTV Royal Editor Sarah Hewson told Sky.
"We understand discussions took place after the Queen's funeral and it has been agreed that they will be known formally as prince and princess – although Harry and Meghan won't be using it in everyday life."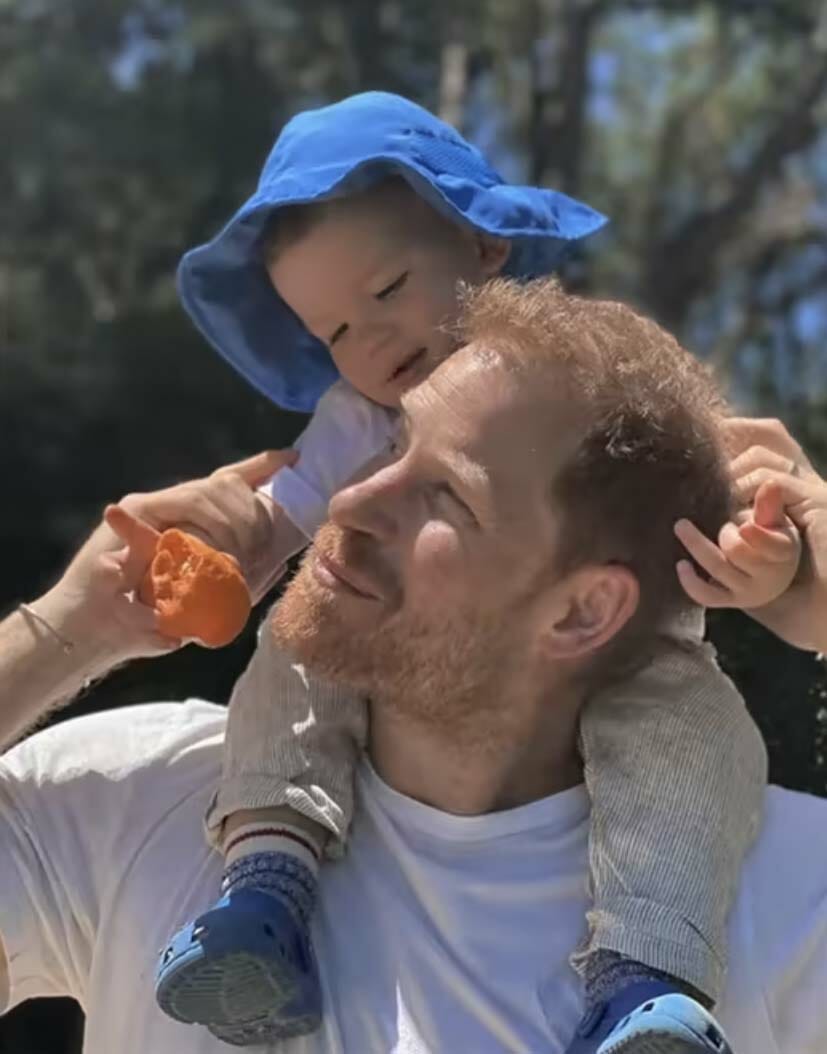 Harry and Meghan have been very outspoken about their life within the royal sphere. However, critics argue their penchant for talking about the royals – for example, their Netflix, Spotify, and book deals – is simply so they can earn money.
Will Archie and Lilibet be at King Charles' coronation?
Sarah Hewson claims that the new titles for Archie and Lilibet might benefit their parents financially. However, that is only speculation.
Royal insider Richard Eden has another theory, one that involves Camilla – and her grandchildren.
It's been reported that Prince George, son of Prince William and grandson of King Charles, will have some sort of role at the significant coronation on May 6. New reports have also suggested that Camilla's grandchildren might be involved.
According to the Daily Star, Camilla has suggested that Lola and Eliza, both 15, as well as Freddy and twins Louis and Gus, all 13, could hold the canopy above her head as she is anointed with holy oil during the ceremony.
Harry and Meghan have officially been invited to King Charles' coronation. So now, it's just a matter of time until they answer. But as of today, Archie and Lilibet have not been invited. Reports suggest that the simple answer might be that the one-year-old girl and soon-to-be-five-year-old boy are too young to attend the big royal event.
Harry and Meghan were evicted from their UK base Frogmore Cottage earlier this year. That, along with the news of Camilla's grandchildren featuring in the coronation, could have something to do with the Sussexes announcing that their Archie and Lilibet will now be known as prince and princess.
At least, that's what royal expert Richard Eden claims.
Harry and Meghan want Archie's birthday to be recognized at the coronation
Speaking with the Daily Mail, the palace insider accused Harry and Meghan of using their children's royal titles as retaliation against King Charles and Camilla. According to Eden, the timing of the announcement is "revenge."
"It does strike me as revenge by Harry and Meghan. What we've seen is two big developments over the past week. Last week it emerged that they're being evicted from their only British home, which they described as their forever home at Frogmore Cottage," Eden said.
"Then we also learned that Camilla's grandchildren were going to have roles at the coronation. Both things I think will have upset Harry and Meghan. They'll be thinking, 'What can we do to have our revenge?' and that's making sure that their children can have these two titles."
As mentioned, time will tell if Archie and Lilibet will be in attendance for the coronation or not. For the young prince, the day is even more special, as it is his birthday. If Harry and Meghan were to attend the coronation – with or without their children – they want their son's birthday recognized. According to reports, that is just one of several demands to attend the historic royal event.
"Archie's birthday falls on May 6, coronation day, and the Sussexes want the family to recognize that," a source told OK!.
"The Sussexes have asked for some kind of celebration or acknowledgment to be factored into the day's plans to ensure that his fourth birthday won't get lost during the momentous day."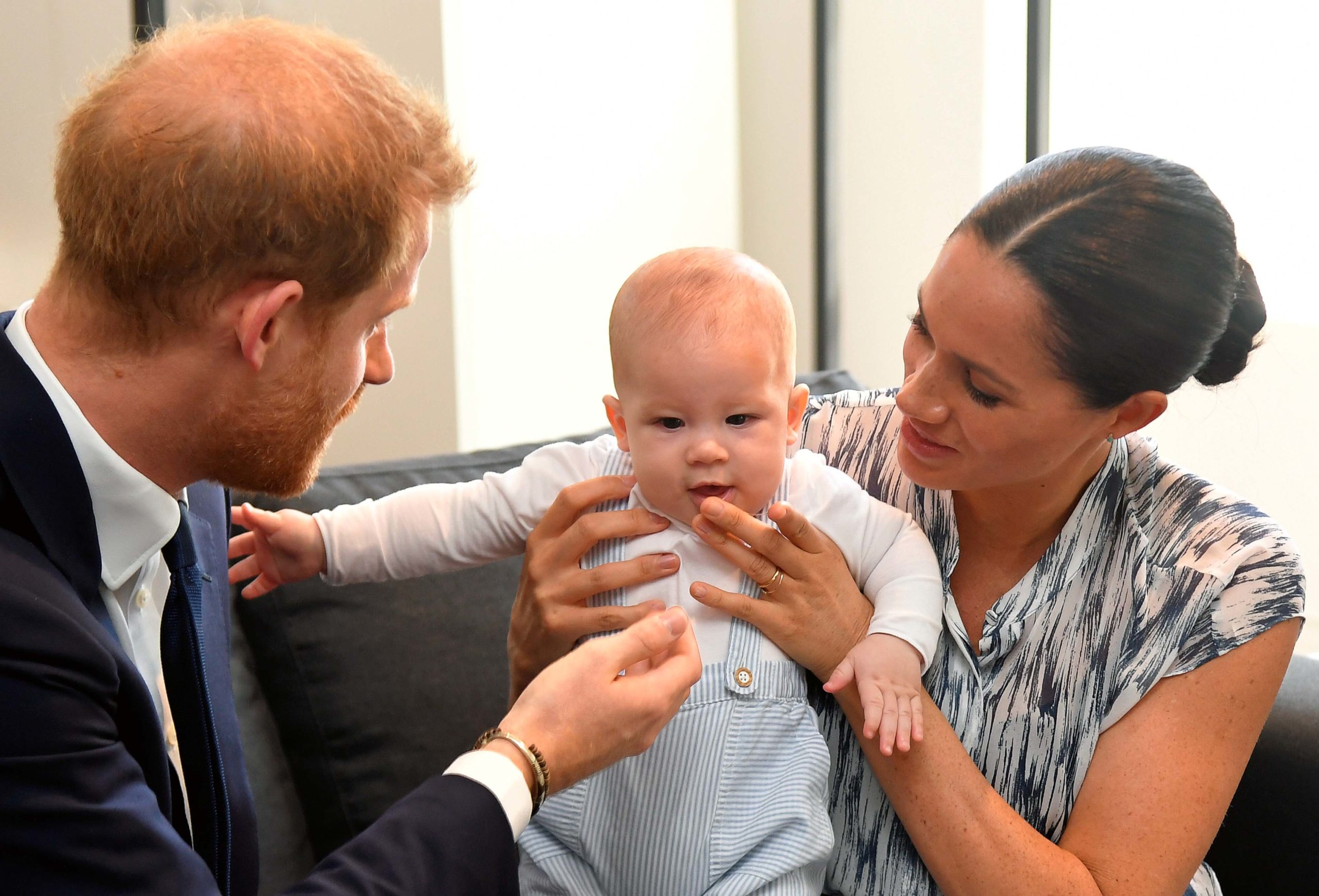 Being a part of the traditional appearance on the balcony of Buckingham Palace was one other demand Harry and Meghan reportedly want if they are to attend the coronation. During the Queen's Platinum Jubilee, the couple was in attendance. However, they were not welcome at the balcony, as it is pretty much reserved for only senior members of the royal family on royal duty.
The "Vile" joke about Archie has royal fans raging
Archie and Lilibet were also in the UK with their parents during the Jubilee celebration. But now, a possible balcony appearance has set royal fans into outrage because of a "vile" joke.
During a televised chat on TalkTV, royal expert Robert Jobson – author of the 2002 book Diana: Closely Guarded Secret – spoke about Archie and the gathering of royals at the balcony. Jobson suggested that the young prince could be dangled over the Buckingham Palace balcony like Michael Jackson dangled his son over a balcony two decades ago.
The royal author added that Charles would blow out Archie's birthday candle – and continued by holding up his hands, imitating "that Michael Jackson thing where they hold him over…"
The Michael Jackson incident happened on the fifth floor of the Berlin hotel Adlon in 2002. Fans were raging about it – and The King of Pop later had to apologize
"I got caught up in the excitement of the moment. I would never intentionally endanger the lives of my children," Jackson said at the time.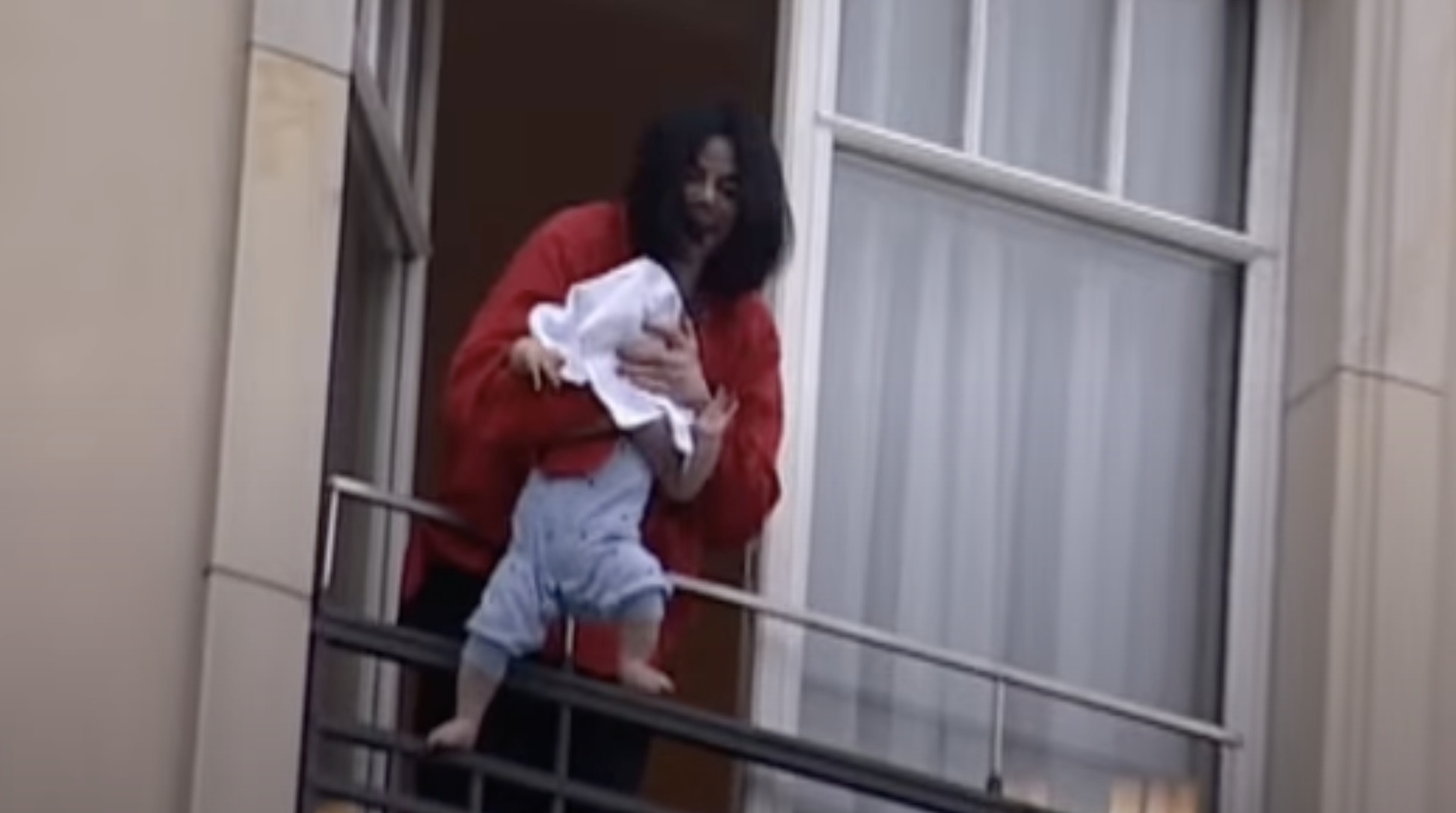 But Robert Jobson's joke didn't spike any laughs. Instead, royal fans took to social media to show their disgust at the joke.
"Hearing King Charles' biographer boldly state that Prince Archie should be held over the Buckingham Palace balcony during the coronation is vile…" one person wrote, as reported by Irish Mirror.
"These are evil people"
Freelance writer R.S. Locke wrote: "Robert Jobson thinks it would be funny to dangle Archie over the balcony. Eammon Holmes wants Harry & Meghan thrown off it. Jeremy Kyle wants Meghan thrown down a well."
Another person disgusted by the joke was. musician Stella Parton. She wrote that it was "tasteless," and admitted she "couldn't believe it" when she heard what Robson had said.
"Was anyone else shocked by the British media making such a tasteless joke about Harry and Meghan's son Archie being put over the balcony at the Coronation?" Parton wrote on Twitter. "These are evil people! I couldn't believe it when I heard it!"
"Trying to recall a time when reporters have "joked" about Princes George & Louis & Princess Charlotte in this distasteful manner," a third person wrote.
While the reporting about Archie and Lilibet possibly being too young to attend the coronation goes on, their cousins, Prince George, nine, Princess Charlotte, seven, and Prince Louis, five, are set to be in attendance. Not only that but William and Kate's three children are also believed to be part of the procession to and from Westminster Abbey to Buckingham Palace.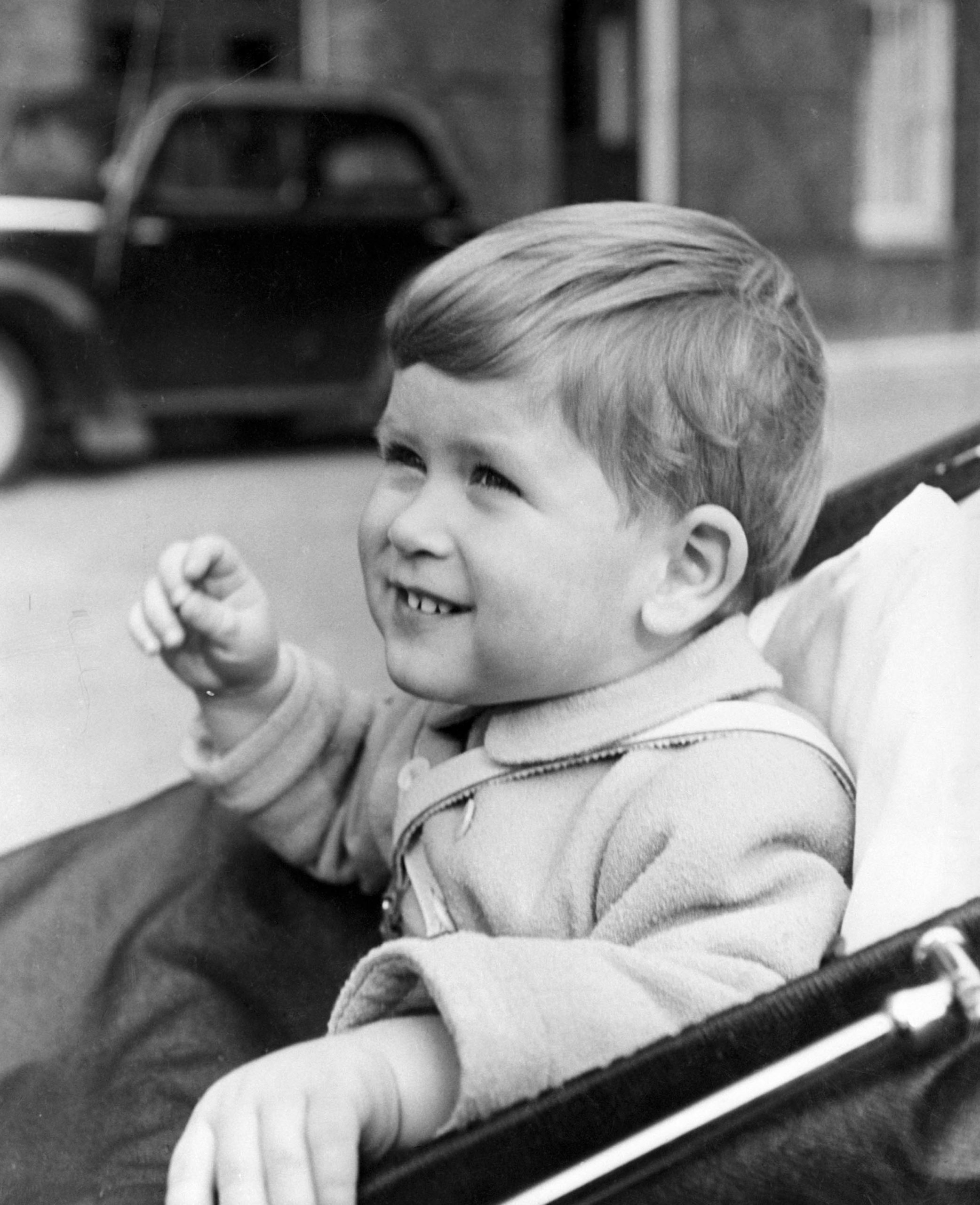 Royal historian and commentator Dr. Tessa Dunlop believes that Archie isn't too young to attend his grandfather's coronation. Speaking to TrueRoyalty TV's program, the Royal Beat, Dunlop compared it to the 1953 coronation of Queen Elizabeth II. At the time, then-Prince Charles was the same age as Archie, but he didn't miss out.
"It's his fourth birthday on the day of the coronation…If you look at the footage of the 1953 Coronation, who was very prominent, albeit briefly? Prince Charles. He was four," Dunlop said.
King Charles made a "huge mistake" by not inviting Archie & Lilibet, a royal expert says
"Archie on his fourth birthday is not too young to attend the coronation. And if you want Meghan there, you need to invite her son."
Royal expert Daniela Elser decided to take it one step further, saying King Charles would make a huge mistake if he didn't invite Archie and Lilibet to the coronation.
The rift between Harry & Meghan and the rest of the royals – especially King Charles and Prince William – has been ongoing for years. But in the end, Lilibet and Archie are "completely innocent," Elser wrote, adding that the rift could "last for generations."
"The King has left his grandchildren, Prince Archie and Princess Lilibet, out of his coronation plans. And that is a huge mistake," Elser wrote.
"Reports have suggested that the selection of guests who will fill Abbey's pews will be a representative cross-section of a multicultural 21st century Britain. Leaving Archie and Lili out of the whole three-day event makes something of a mockery of all that enthusiastic drum-banging about just how smashing this inclusiveness business is. How can the King bring a politically, culturally, and socially fractured Britain together if he doesn't even have it in him to bring all of his grandchildren together?" she added.
Please share this article on Facebook with friends and family if you enjoy reading about the royals!