A woman was out driving in Southeast Missouri when she spotted what looked like a wig in the middle of the road. Confused and a little concerned, she slowed down — and soon realized it wasn't a wig at all.
The lump of hair lying motionless on the road was actually a dog.The poor dog was in such bad shape that she barely looked like a dog at all, and she was so lucky that the woman realized what she was just in time.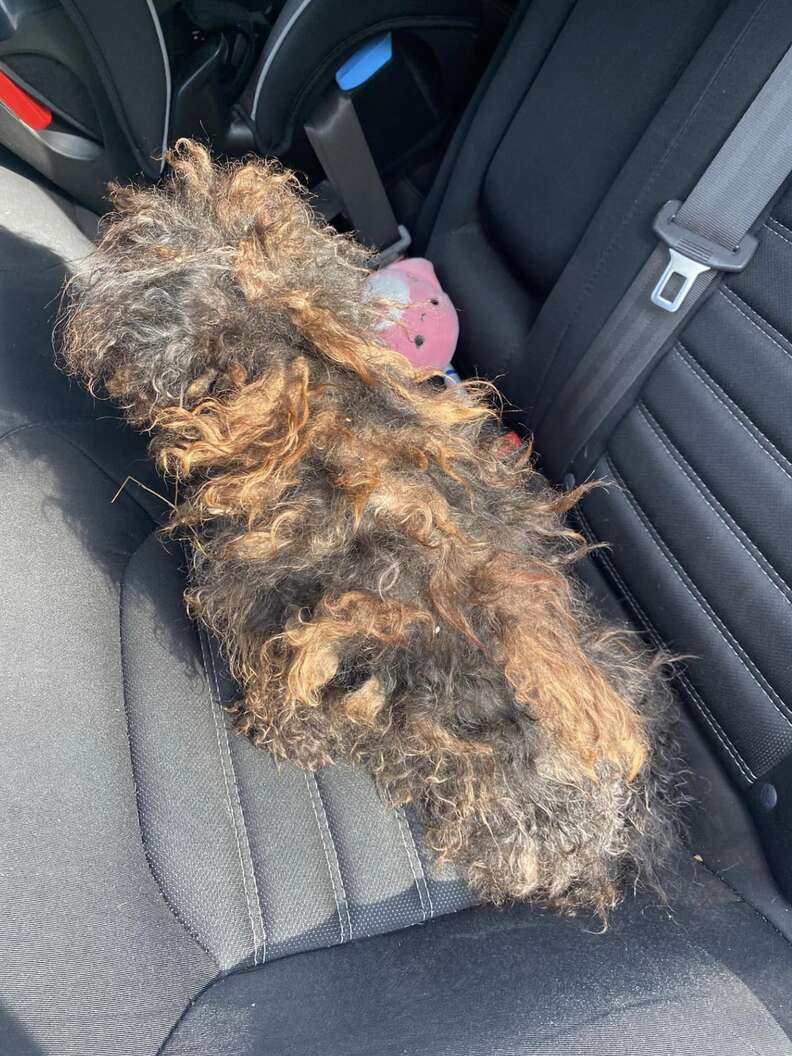 "It made complete sense that she looked like a wig or lump of hair in the middle of the road to the finder and not a dog," Rochelle Steffen, Founder of Mac's Mission, told The Dodo. "The woman honked and the dog did not react, so she got out and picked her up, thankfully. Realizing the dog was in such awful shape, she took her with her that morning while trying to find her help."The woman was able to get in touch with Mac's Mission, and they immediately stepped up to take the dog, later named Pear. When Steffen first laid eyes on her, she couldn't believe it.