Prince William and Kate Middleton go way back. The two met for the first time in college, and though they endured some tough times, love ultimately prevailed. The two married in 2011 – in the new season of The Crown, their early days are portrayed.
Now, becoming a royal naturally means many things. Not only are you expected to act and behave in a certain way, but for a future king's wife, it appears that there is one other thing – which some would argue is outdated – that has to be in order.
In his new book Gilded Youth: A History of Growing Up in the Royal Family, author, and royal expert Tom Quinn reveals that there were quite a few rules that Kate and William had to follow before their royal wedding.
Moreover, he claims that for it to even take place, Kate had to undergo a fertility test to make certain the fact that she could bear children.
William and Kate Middleton met while studying at the University of St. Andrews in Scotland. The couple met through friends, though Kate was reportedly very shy during their first encounter.
"I went bright red when I met you and scuttled off feeling very shy about meeting you," she recalled.
"William wasn't there for quite a bit of the time initially, he wasn't there from Fresher's Week, so it did take a bit of time for us to get to know each other."
William, meanwhile, couldn't recall the first meeting, saying he had to "wrack his brains" to remember it.
Princess Kate was called "Lazy Katie" by the press
Today, Kate's thriving within the royal sphere. Many believe she's a critical element in helping the monarchy move forward. But despite things looking up, her initial period as the girlfriend of a future king was tough. Not only was she suddenly a person of great interest to the tabloid newspapers, but her private life was also investigated to the smallest detail.
Kate Middleton had nothing to hide, but she became a victim all the same. Despite hailing from a middle-class background – her parents made millions via a company they owned – Kate was labeled "a commoner."
Indeed, before she and William announced their engagement, Kate was nicknamed "Waity Katie" and "Lazy Katie" for the fact that she had recently quit her job to "prepare for her future life."
One can only imagine what it's like to try and ready oneself for life as a royal. It's no understatement to say that there probably exists no more extensive change in lifestyle – and associated publicity – in the world. But Kate Middleton managed, thanks to the help of "The Firm" and her then-fiancée, William.
William and Kate kept their romance as quiet as they could. Then, in 2007, the couple split up for a while. Rumors surrounding William claimed he was often frequenting nightclubs, which Kate didn't appreciate. A year earlier, meanwhile, William had canceled their New Year's Eve plans, leaving Kate in tears.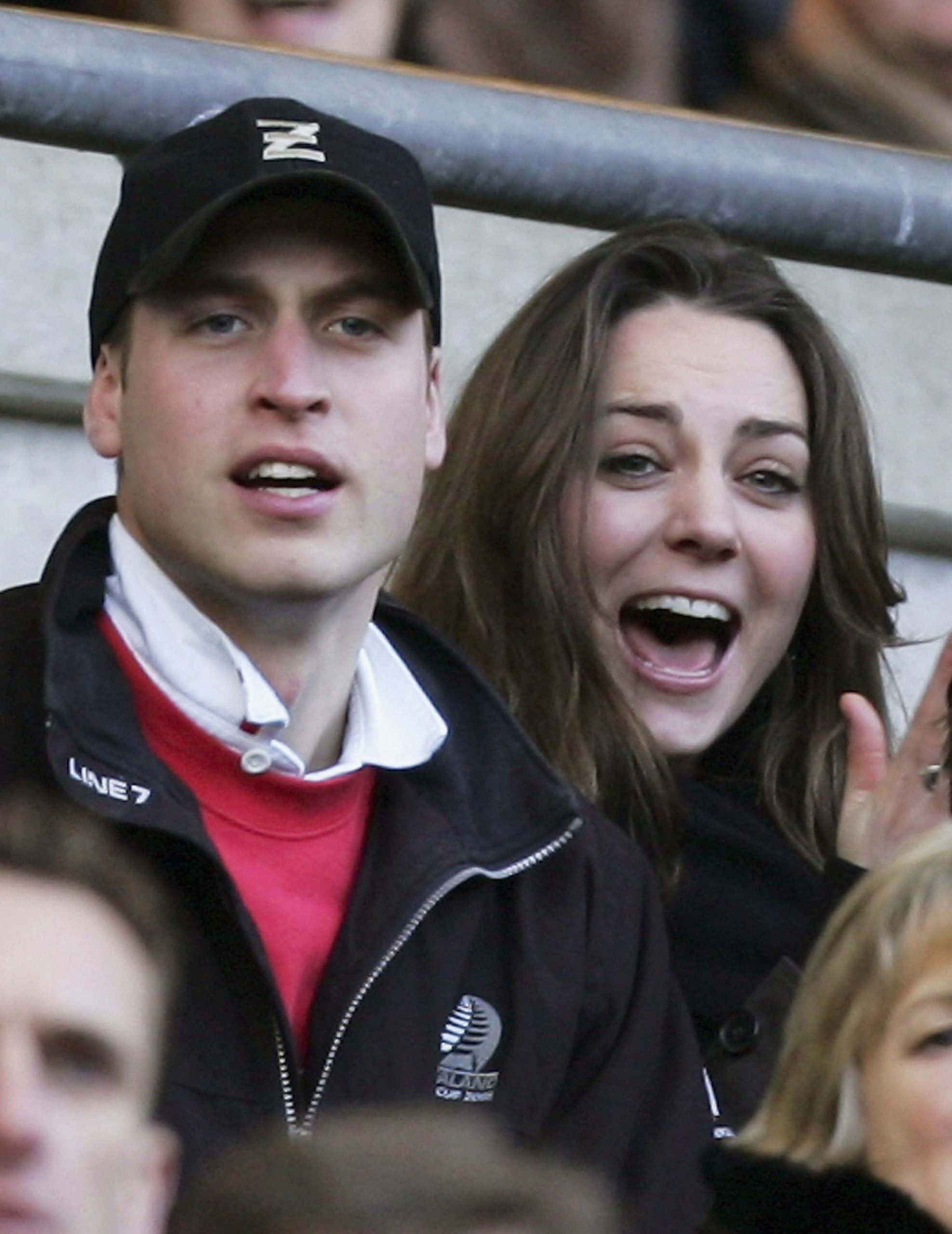 Following their breakup, things got better between William and Kate. They became a loving couple, very much appreciated by the public. In 2010, the couple took the next step.
It was during a holiday in Kenya that William proposed.
Kate was handed Princess Diana's ring
Kate didn't see it coming since they were out with friends. Beforehand, she had considered the idea that William might propose. Even so, it came as a "total shock" when he did.
William had been carrying a ring in a bag for three weeks and never let it go.
"Everywhere I went, I was keeping hold of it because I knew this thing, if it disappeared, I would be in a lot of trouble, and because I'd planned it, it went fine," William said in their engagement interview.
"You hear a lot of horror stories about proposing and things going wrong – it went well, and I was pleased she said yes."
The ring was exceptional and, of course, very proper for a future Queen Consort. It belonged to William's mother, Princess Diana.
"So I thought it was quite nice because obviously, she's not going to be around to share any of the fun and excitement of it all – this was my way of keeping her sort of close to it all," the prince added.
On April 29, 2011, William and Kate tied the knot at Westminster Abbey in London. Around 2,000 guests gathered to see the future king marry the now-Princess of Wales.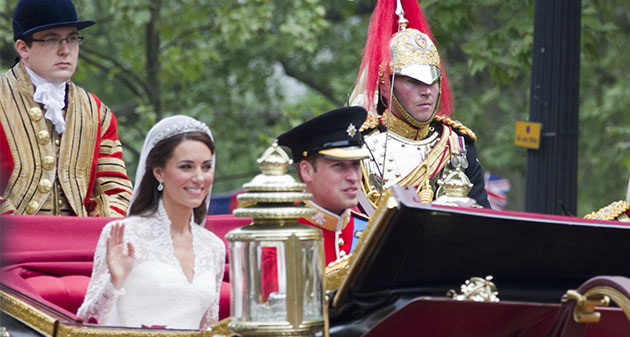 Prince William and Kate then traveled to Buckingham Palace in procession, followed by Prince Harry, Kate's sister, Pippa Middleton, then-Prince Charles, Camilla, Kate's parents, and, of course, Queen Elizabeth II and Prince Philip.
Kate had to take a fertility test before marrying William, royal expert claims
They then appeared on the balcony of Buckingham Palace before a large crowd – and shared a kiss.
Planning a royal wedding is indeed a big project; William and Kate knew that there would be millions watching worldwide. At the same time, there were certain things Kate reportedly needed to do before they she could ever tie the knot with her true love. One of said things could be considered essential to the Royal
Family's future.
In his new book Gilded Youth: A History of Growing Up in the Royal Family, author, and royal expert Tom Quinn dropped several new bombshells about the Prince and Princess of Wales.
Before their wedding, Quinn wrote, William and Kate had to follow several rules since she was a bride from outside the royal sphere (and so pretty much regarded, as one might call, a "commoner.")
As per the line of succession, William's first child will be next to inherit the throne after him. Therefore, Kate needed to be able to bear children, and according to Tom Quinn, this was something of vital importance. As a result, she had to take a fertility test before marrying her beloved William.
"These are always carried out to ensure a future queen can have children," Quinn wrote in Gilded Youth: A History of Growing Up in the Royal Family, as reported by Yahoo.
"If Kate had not been fertile, there is little doubt the marriage would have been off."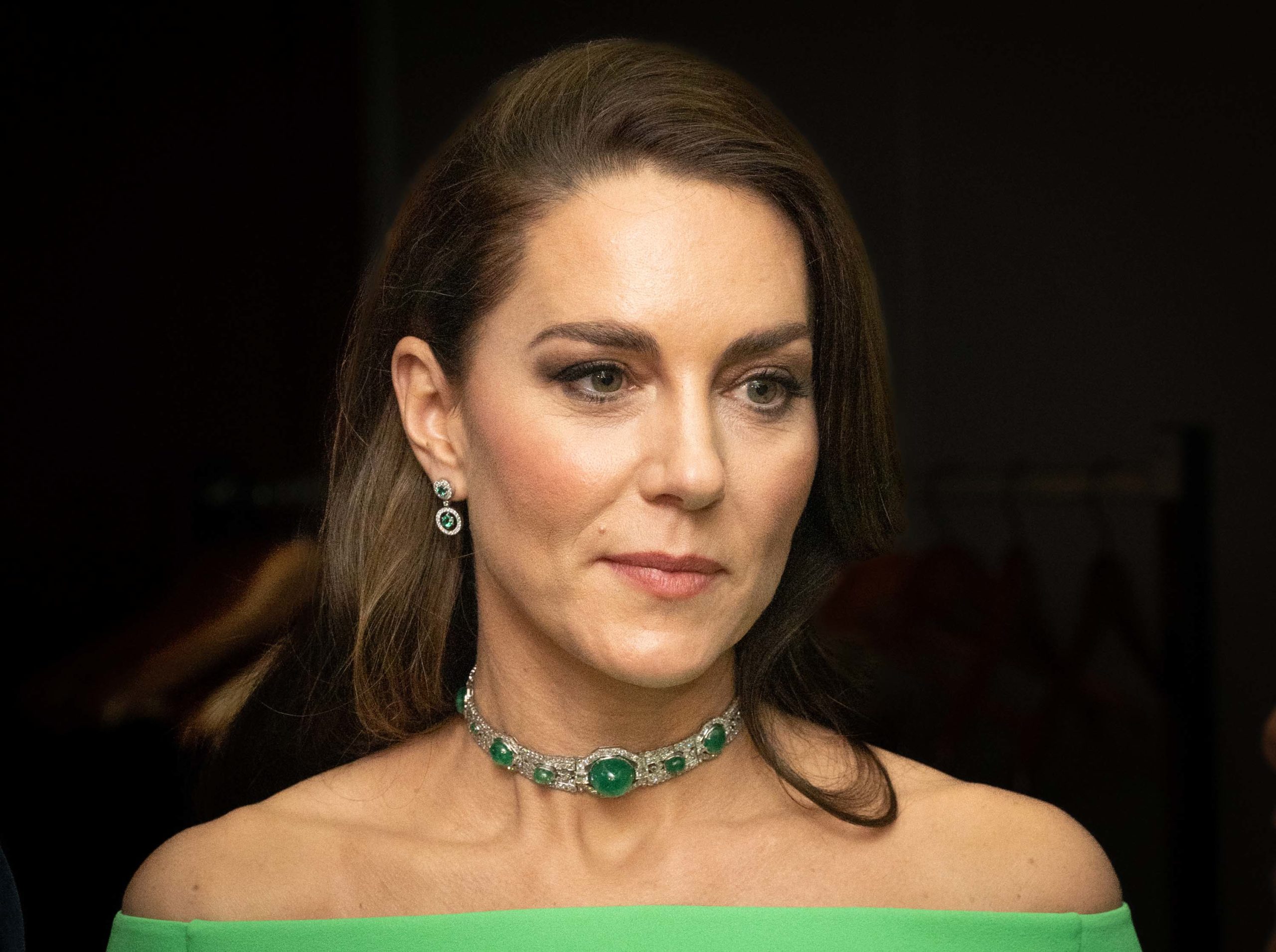 Quin added that Kate "must have known precisely what was going on, but she is not, nor has she ever been a rebel."
Princess Diana was also tested for fertility
Kate Middleton is not the first royal to undergo a fertility test. The same went for the previous generation, more specifically Princess Diana. Before she married then-Prince Charles in 1981, Diana had to take a similar test, Hello reported.
Quinn mentioned Diana's test in his book as well.
"Diana complained in a brief encounter with the present author that she had in all innocence thought her premarital check-ups had to do with general health, only realizing later on that she had been tested for fertility. 'I was so innocent I just went along with everything at that stage,' she said," the author wrote.
Luckily for William and Kate, their marriage has been much more successful than the one between Charles and Diana. Today, the couple has three children in Prince George (born in 2013), Princess Charlotte (2015), and Prince Louis (2018).
Like many other couples, William and Kate love to poke fun at each other. As The Sun has revealed, the Duchess has been known to call her husband "Baldy" on occasion (hardly surprising since he's losing his hair).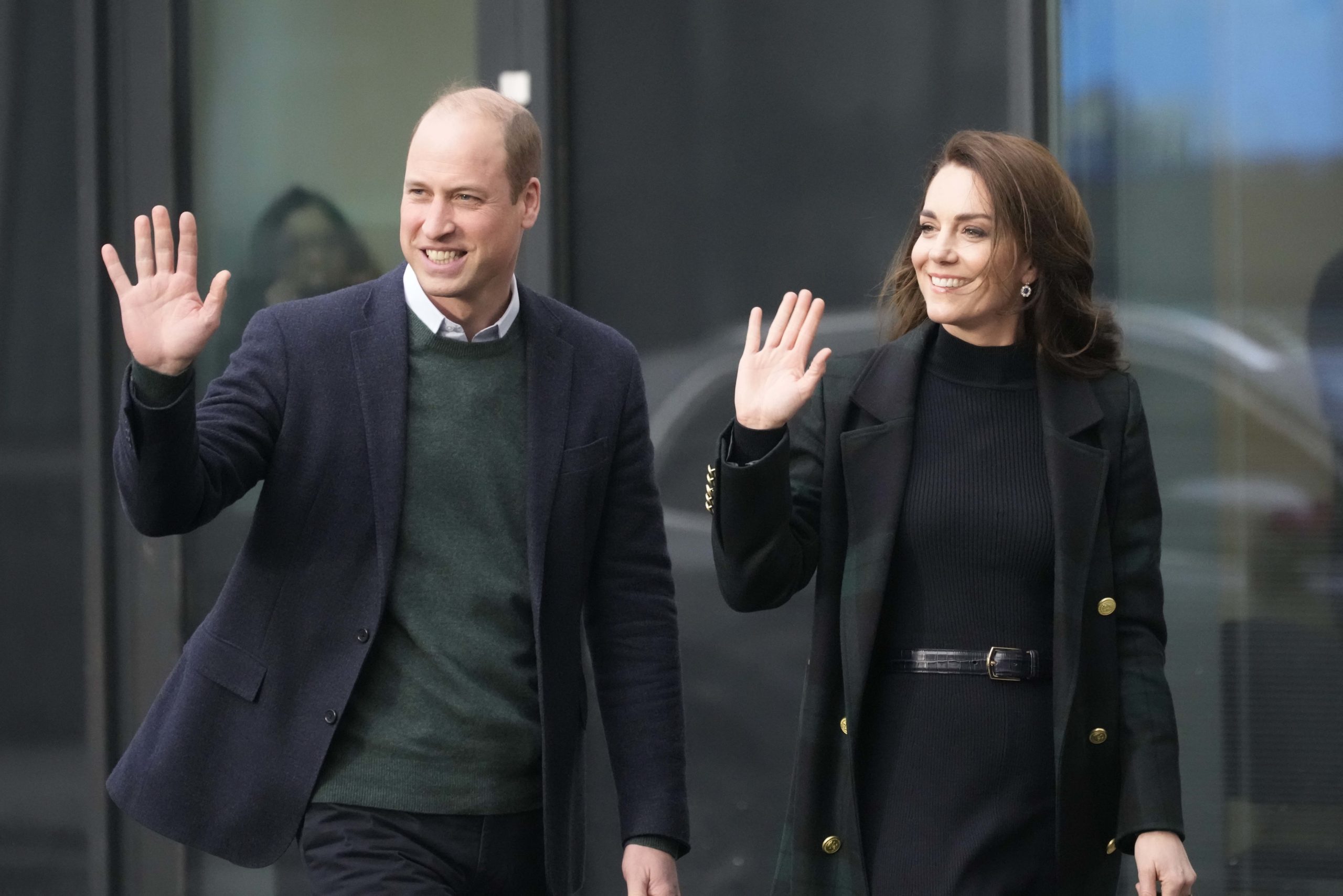 The British news outlet reported that the nickname was invented after Prince William had complained about Kate's "endless mane of hair, "so 'baldy'] has been her sharp retort."
That said, "Baldy" isn't the most naughty nickname the royal couple has used. When the Prince and Princess of Wales began dating at university, Kate called William "Big Willy." Of course, that is a nickname she's not permitted to use anymore.
William and Kate have "terrible rows" and "throw things at each other"
For his part, Prince William has been said to call his beloved wife "Babykins", as well as "doD," which stands for "Duchess of Dolittle."
"The royals are not very good at communicating with one another, so this is one way around it. Nicknames are a way of taking the family tension out of things," a royal source told The Sun.
In his book, Quinn also revealed that William and Kate can engage in quite heated arguments from time to time – and suggested the couple aren't "all sweetness."
"They have terrible rows where they throw things at each other. Kate might seem to be a very calm person, and William also. But it's not always true. Because the big stress for William and Kate is that they're constantly surrounded by [palace aides]. It's like a Jane Austen novel," Quinn told Fox.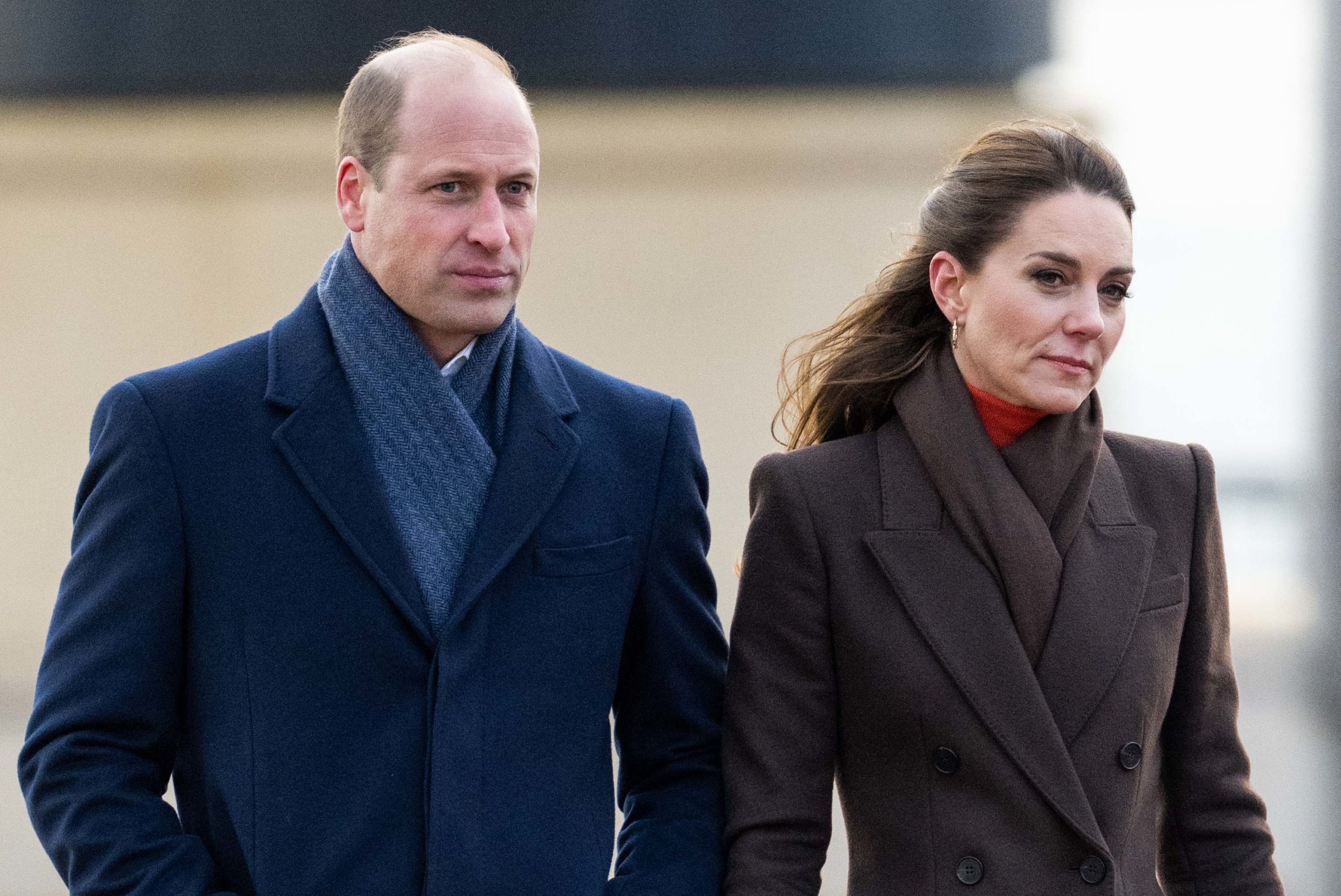 Though William and Kate – like any other couple – can have their moments of anger and doubt, they always make amends. As soon as they have argued, Quinn says, the couple will "cozy up."
"Kate is very much the calm one," Quinn explained. "William is the one who's a bit hotheaded. We see an example of that in Harry's book… But Kate is very level-headed. She's the one who will pour oil on troubled waters and go, 'Let's not stir things up.
"Of course, privately, William and Kate, like all couples, fall out, row, shout at each other and say unkind things to each other, but Kate is an appeaser by instinct, and William always gives way as he had more than enough emotional turmoil, divorce and disruption as a child. He hates confrontation."
What do you think about Kate reportedly having to take a fertility test before marrying William?
Give us your opinion in the comments section. Meanwhile, share this article with friends and family on Facebook if you enjoy reading about the royals!